I recently answered a reader's question about whether deleting an image or video in Photos for OS X and iOS with iCloud Photo Library meant the photo was gone forever. (The answer is: Not immediately unless someone then also deletes it from the Recently Deleted special album.)
I said there was no way to prevent someone using your iOS or OS X device from using the delete feature, but Ralph van Doorn wrote in with an excellent suggestion!
I would recommend that you set the iPhone or iPad on Guided Access and disable the delete button. You set it once, and whenever I give my iPad to my son, I start Photos, and triple-click the home button to start Guided Access, and I don't have to worry about photos being deleted.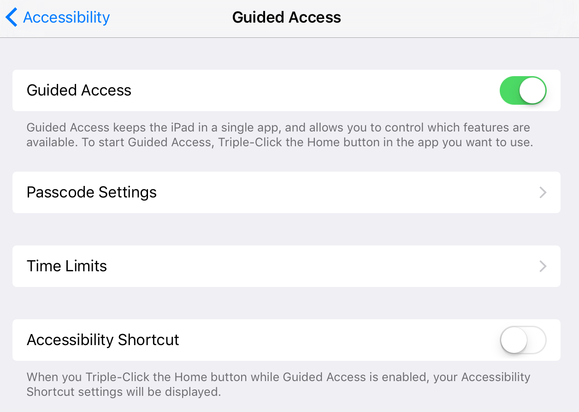 Guided Access lets you enable a single-app mode in iOS:
Go to Settings > General > Accessibility > Guided Access.
Tap Guided Access to on.
Launch Photos.
Navigate to a photo view that includes the Delete (trash can) button.
Triple-press the Home button.
Now you can circle areas you don't want someone to have access to, like the Delete button.
Tap Start.
Enter a passcode that lets you unlock Guided Access later.
Hand to the other person.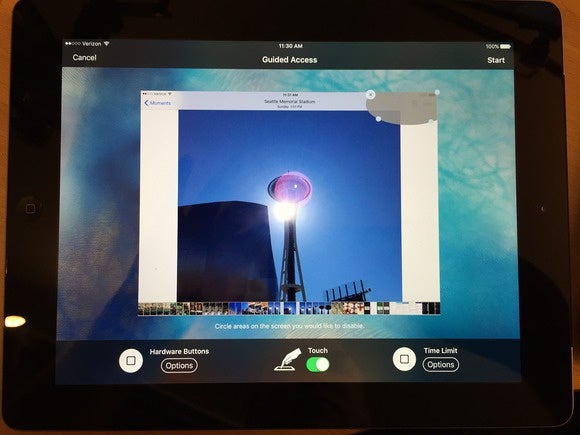 You can disable the mode by triple-pressing Home and entering the passcode you set.
Parental Controls in OS X don't offer a similar restriction, so you still need to be wary there. Check out our slideshow for more Accessibility features that can come in handy for everyone.
Ask Mac 911
We're always looking for problems to solve! Email yours to mac911@macworld.com including screen captures as appropriate. Mac 911 cannot reply to email with troubleshooting advice nor can we publish answers to every question.