There's something of a misconception when it comes to the Mac: that Mac apps cost more, just like the computer itself. While powerful tools like Photoshop or Final Cut Pro certainly have price tags commensurate with their robust feature sets, many of the greatest Mac apps won't cost you anything more than the time they take to download them.
A quick note before we begin. Apple has changed its security settings in macOS, so you'll need to allow your system to open a couple of these apps. A dialogue box may pop up telling you a certain app "is an application downloaded from the Internet. Are you sure you want to open it?" Click Open to proceed with the installation.
The Unarchiver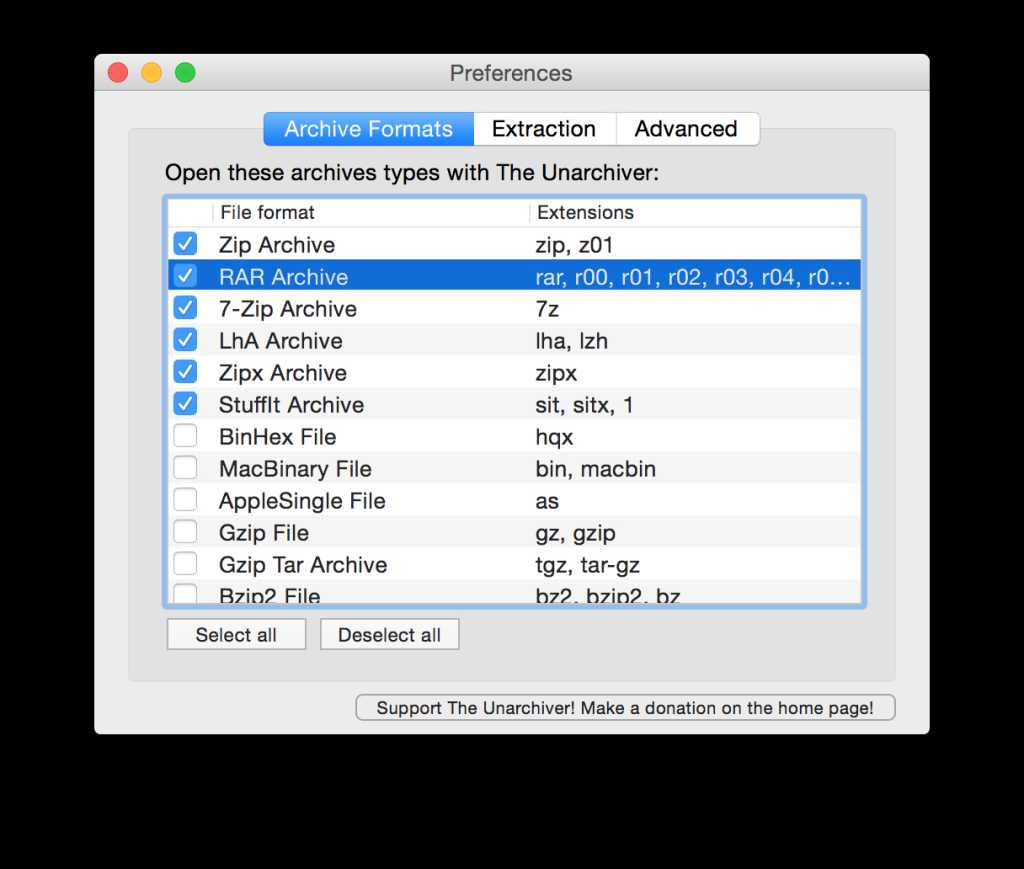 ZIPs and RARs might not be as prevalent as they were when the Mac operating system was named after big cats, but if you still have expanding and extracting needs, The Unarchiver's immediate and inconspicuous processing will help you quickly get at the files hidden inside. With dozens of supported formats and drop-dead simple one-click operation, the app will dutifully extract and expand all sorts of extensions, in numerous languages and virtually any compression method.
Pocket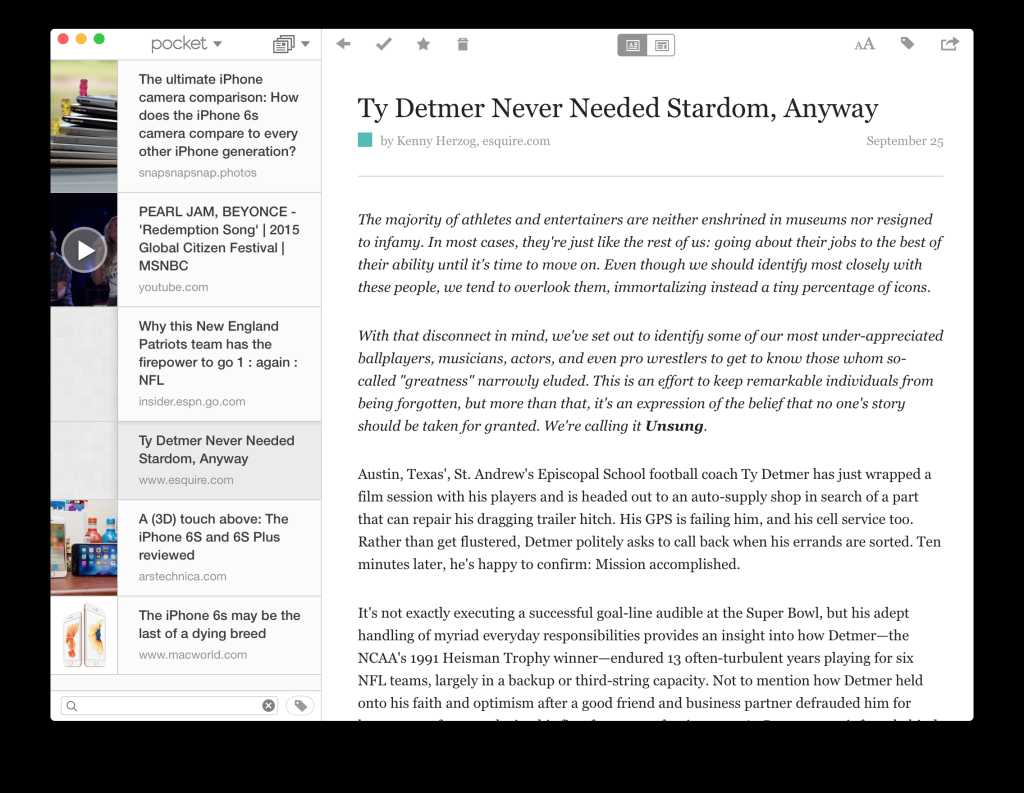 Read-it-later pioneer Instapaper may have transformed the way we absorb information, but Pocket's Mac app is like your own personal DVR for the web. It's not just for things you read; its advanced, versatile web clipper will save any photos, videos, and articles that you find and store them inside its infinite queue until you have time for them. And of course, everything will be presented in a beautiful stripped-down view, all without the ethical quandary of an ad blocker.
Simplenote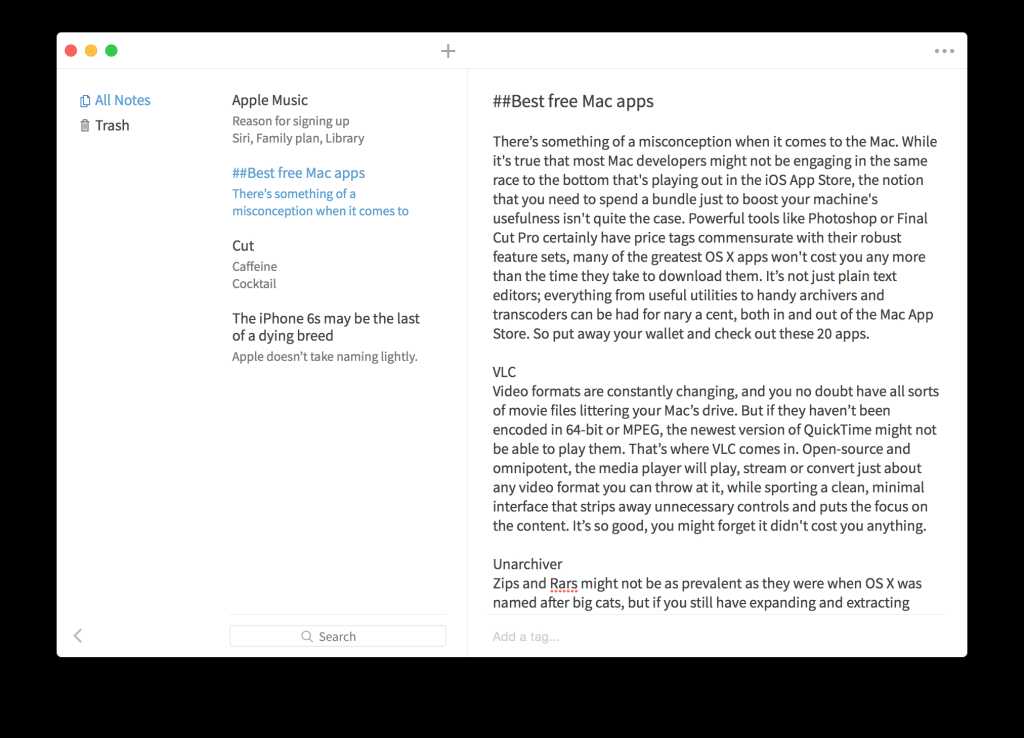 IDG
Don't let Simplenote's name fool you—the only thing simple about it is the decision to download it. No matter how or what you write, Simplenote promises to fit neatly into your workflow, with a syncing and organizational system that rivals the most powerful note-takers around. The deceptively powerful app puts a premium on speed and efficiency, offering a clean, lightweight interface that lets you breeze in and out of your notes, organize your thoughts, and quickly find things buried under a mountain of text snippets.
Google Chrome
IDG
The debate over which is the better browser is one that won't be settled anytime soon, but in the meantime, every Mac user should have a copy of Chrome alongside Safari in their Dock. Fast, smart, and endlessly customizable, Google's browser is an excellent alternative to Apple's, with speedy surfing, smart syncing, and Google Assistant-style voice searches. And with a dedicated store filled with extensions and themes, finding ways to enhance it is way easier than it is on Safari.
uTorrent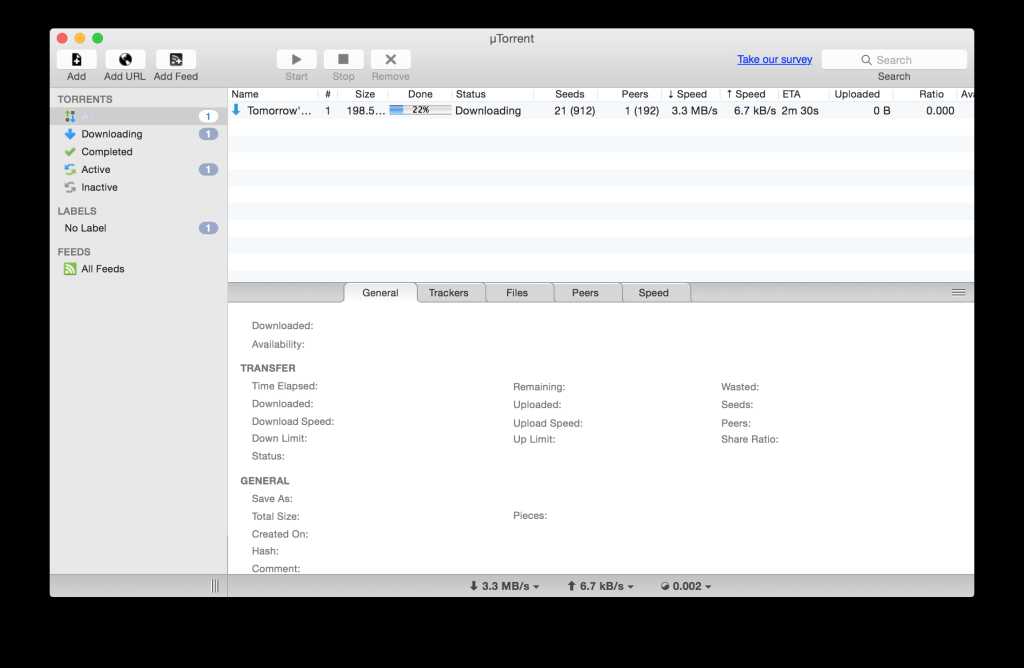 IDG
Torrent files get a bad rap (or not, depending on your views about stealing music and movies), but they're not all about illegal content. There is an array of perfectly legal albums, books, and games ready to be downloaded, but to get at them you'll need a way to unbundle the files. You can't go wrong with uTorrent, one of the most popular free clients on the Mac. Torrents will instantly start downloading without hogging any of your system's precious resources, and an array of features give you full automation and remote control over your files. (Mac OS 10.13 Catalina users will need to use uTorrent's web interface instead as the app isn't 64-bit.)
Itsycal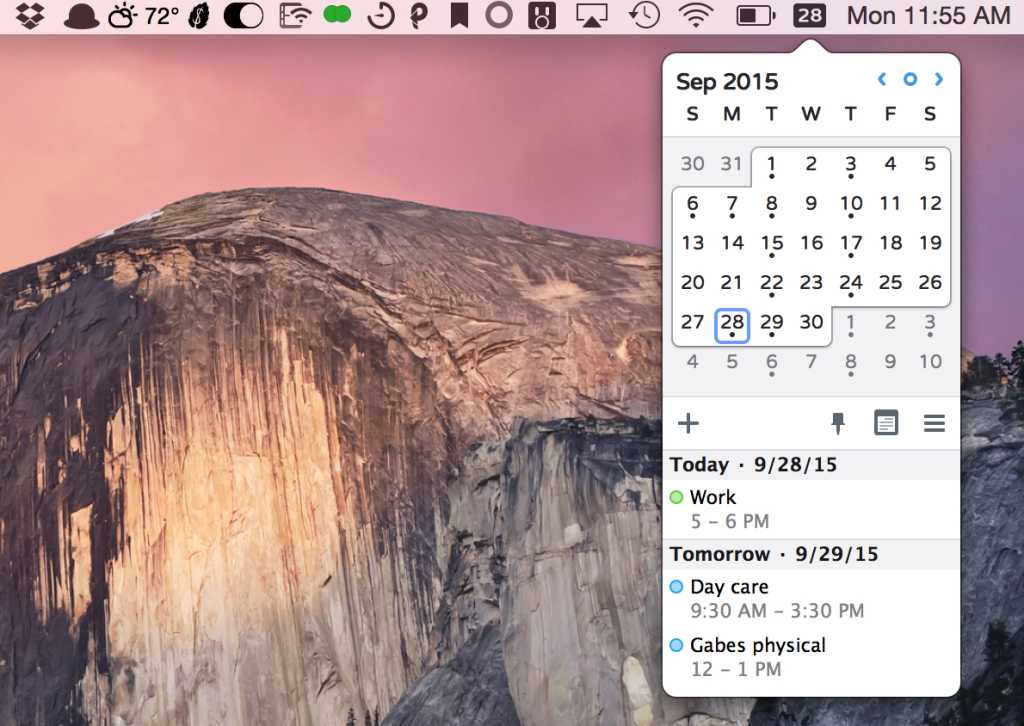 IDG
Having the date and time in our menu bar is super helpful, but if you want a little more control over your appointments, Itsycal is the clock replacement of choice for menu bar tweakers. As its name suggests, Itsycal adds a tiny but enormously useful calendar to your menu bar, complete with appointment dots and a list of any upcoming meetings. You can also add an event without needing to launch Calendar, but the best reason to download Itsycal is how good it looks, whether you like things light or dark.
Onyx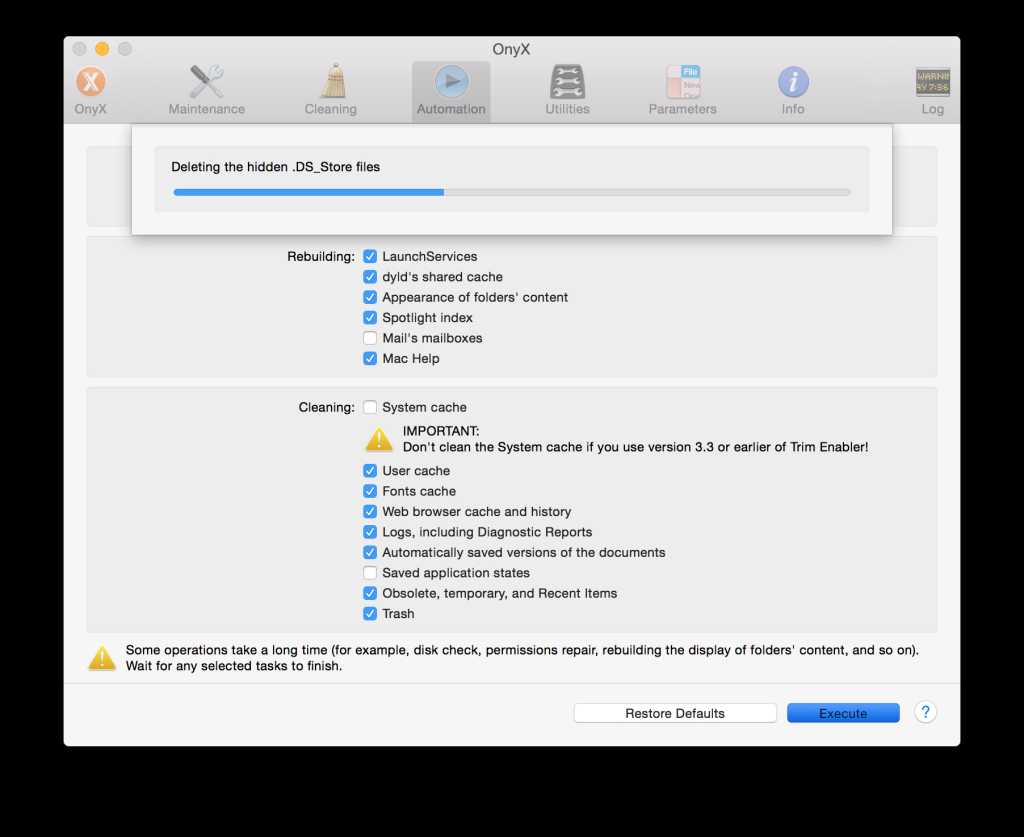 IDG
Mac maintenance might not be as vital to the day-to-day operation of your Mac as it once was, but slowdowns still happen. And when they do, Onyx will clear them up. A general-purpose utility with more tools than a Swiss Army knife, Onyx packages maintenance scripts, cache cleaning, and permissions repairers to keep your Mac in tip-top shape. Its simple interface makes it quick and painless to run all kinds of cleaning solutions, but its best feature might be the individual optimized versions Titanium Software offers, going all the way back to Jaguar.
VLC media player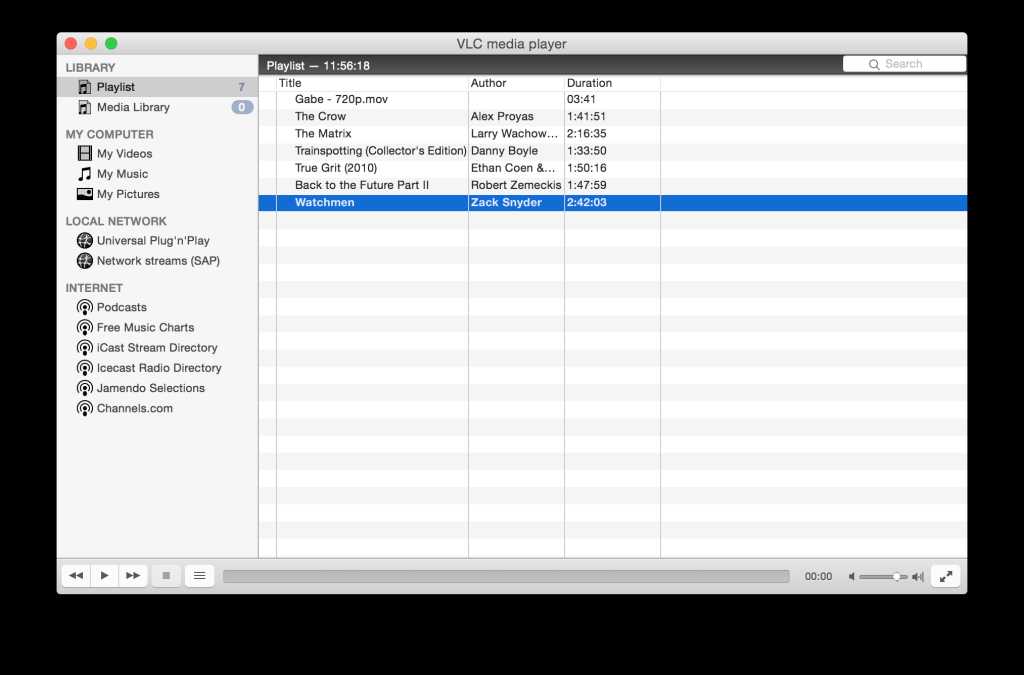 IDG
Video formats are constantly changing, and you no doubt have all sorts of movie files littering your Mac's drive. But if they haven't been encoded in 64-bit or MPEG, the newest version of QuickTime might not be able to play them. That's where VLC comes in. Open-source and omnipotent, the media player will play, stream, or convert just about any video format you can throw at it, while sporting a clean, minimal interface that strips away unnecessary controls and puts the focus on the content. It's so good, you might forget it didn't cost you anything.
Amphetamine
IDG
Mac veterans will forever be devoted to Caffeine, but since it hasn't been updated since Snow Leopard, retina and dark mode lovers will get the same results using Amphetamine to keep their Mac awake. Featuring a similar menu bar-based interface, the app lets you temporarily override your Mac's sleep schedule (even when the lid is closed) and even adds a few features that Caffeine never had (like activating only when connected to specific Wi-Fi networks and keeping only certain drives awake). But you'll probably still need a cup of coffee.
HandBrake
IDG
The art of ripping DVDs might be lost on today's optical drive-challenged Macs, but that doesn't mean you don't need a good video converter on your Mac. Open-source, multi-platform, and free for life, HandBrake excels at turning DVDs into digital files, but it's not just for physical media; the app can convert video from just about any source into something your Mac, iPhone, or Apple TV can read, distilling complicated processes into a single button. And you'll also get the best Dock icon of all time.
BBEdit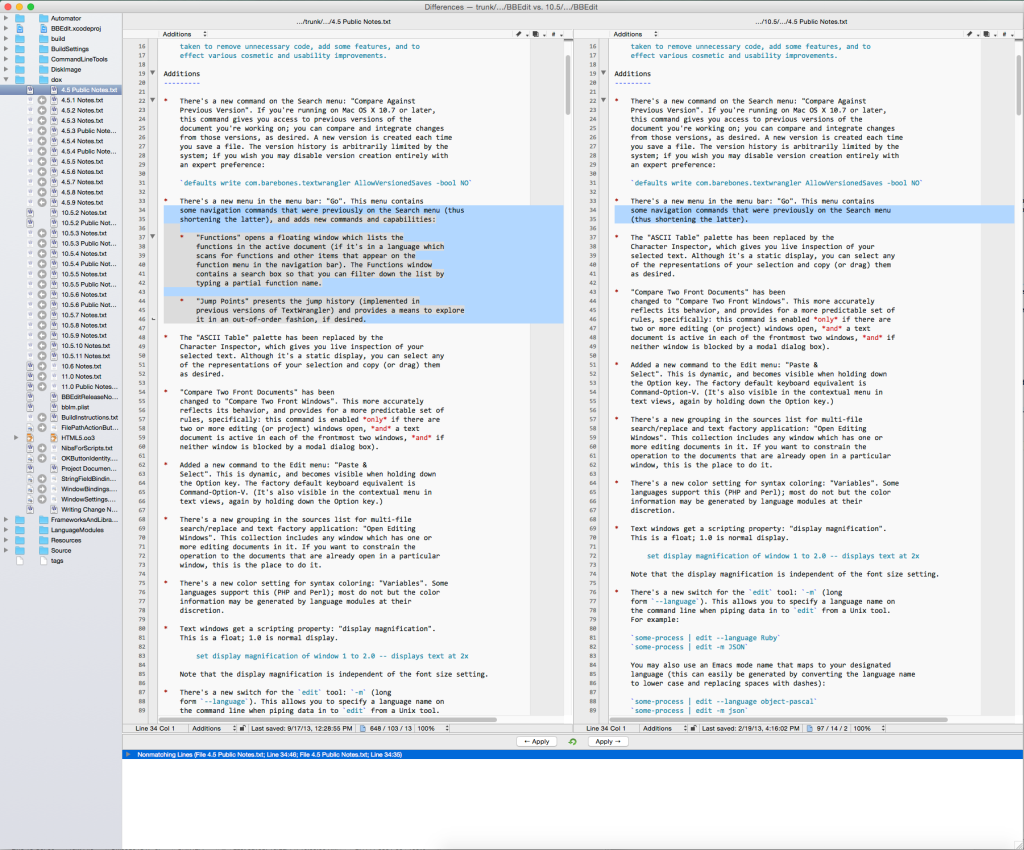 BBEdit
Professional software developers have been singing BBEdit's praises for years, but you don't need to spend a bundle to get on board. While TextWrangler is still available in the Mac App Store, it's no longer supported by BareBones and it won't work on version of the macOS after 10.12.6. But you can get all of the features and more in the free version of BBEdit. Even without spending anything, BBEdit is a full-featured editor in its own right, sporting powerful features such as multiple clipboards, automatic backups, live search and syntax-highlighting support for more than 20 programming languages. But you don't have to be a Swift coder to appreciate it—anyone who writes and edits large chunks of text on their Mac should grab a copy.
Pages/Numbers/Keynote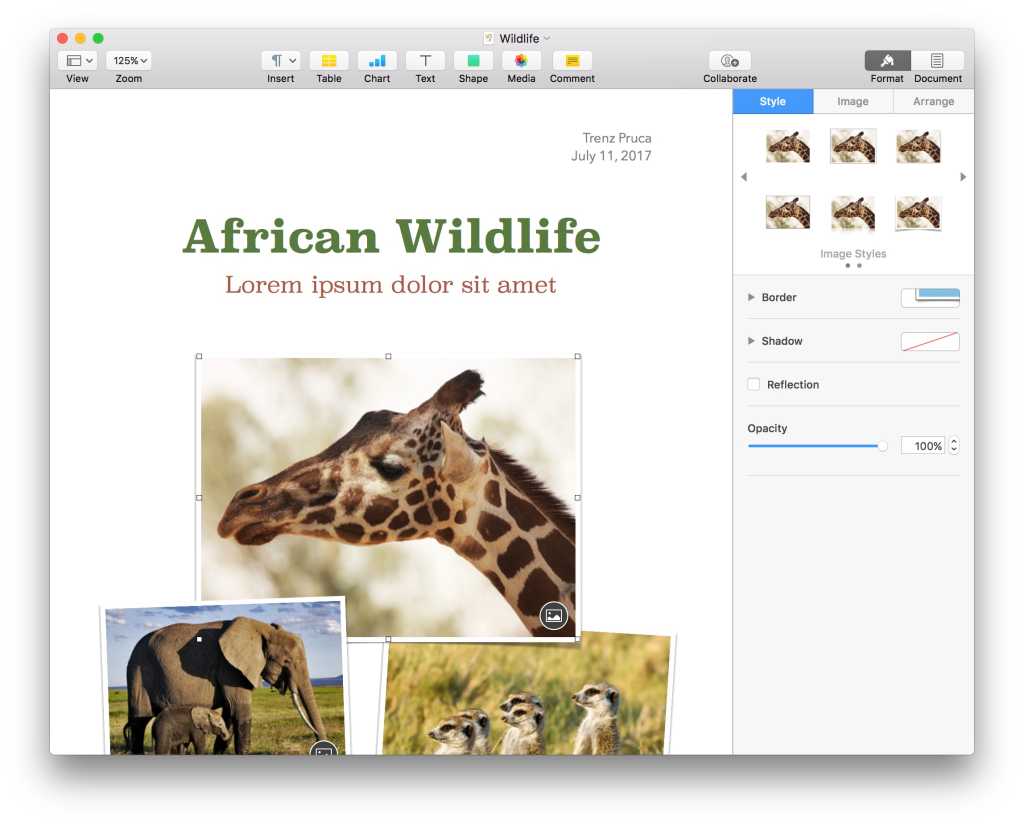 IDG
Apple's productivity suite has been a benefit to new Mac buyers for years, but now everyone can get them. Previously available for $20 apiece, Apple quietly made them all free, and you won't find a better set of tools without opening your wallet. With professional features, powerful collaboration, and tremendous cross-platform versatility, Apple's office suite of Pages, Numbers, and Keynote can stand shoulder-to-shoulder with apps sporting much higher price tags. Things like Touch ID protection and real-time tracking belie its free status, and of course, there are iOS companion apps that are also free so you can work wherever you are. And don't worry if you have a mountain of Word, Excel, or PowerPoint files—it'll work with those, too.
Slack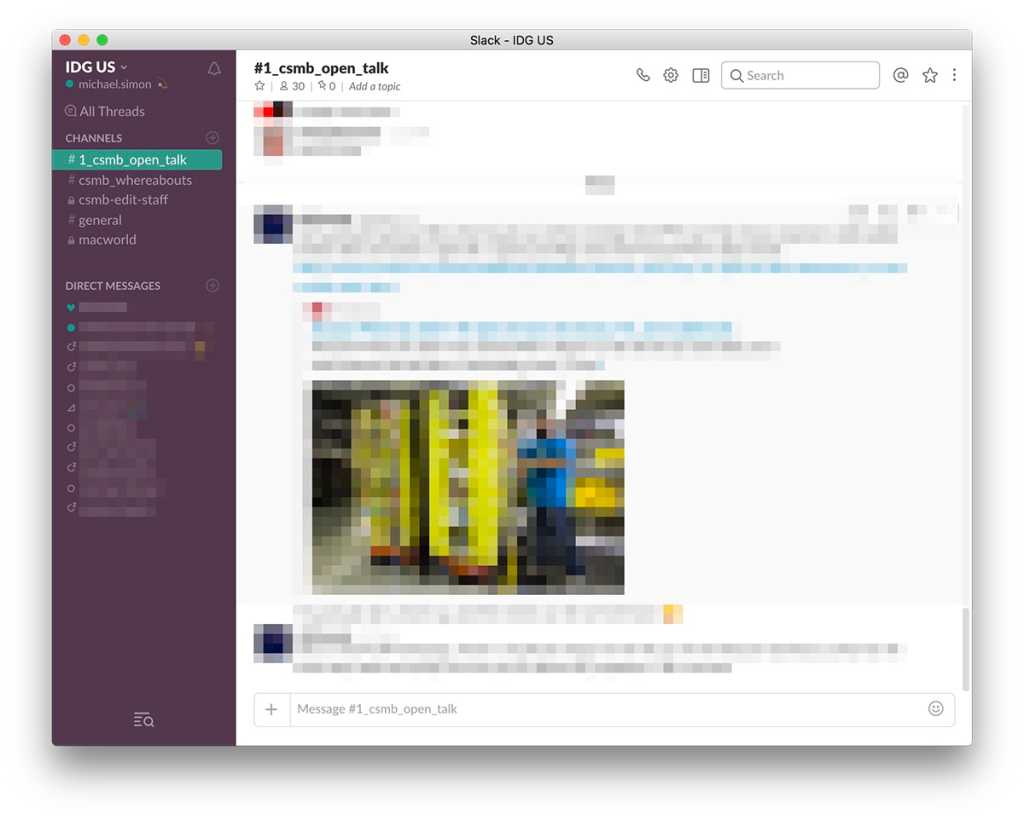 IDG
Since its launch in 2013, Slack has quickly become the first name in business collaboration and messaging, and its free Mac app is the best way to keep in touch with your team. Bringing everything you love about the web interface to your Dock, the Slack desktop app lets you quickly switch between groups, change your status, drag and drop files, and, of course, communicate with your team members. A lightning-fast search gives you instant access to buried messages, and granular notifications will keep you apprised of only the most important correspondences. It's so good, you might not want to turn it off at the end of the work day.
Simple Recorder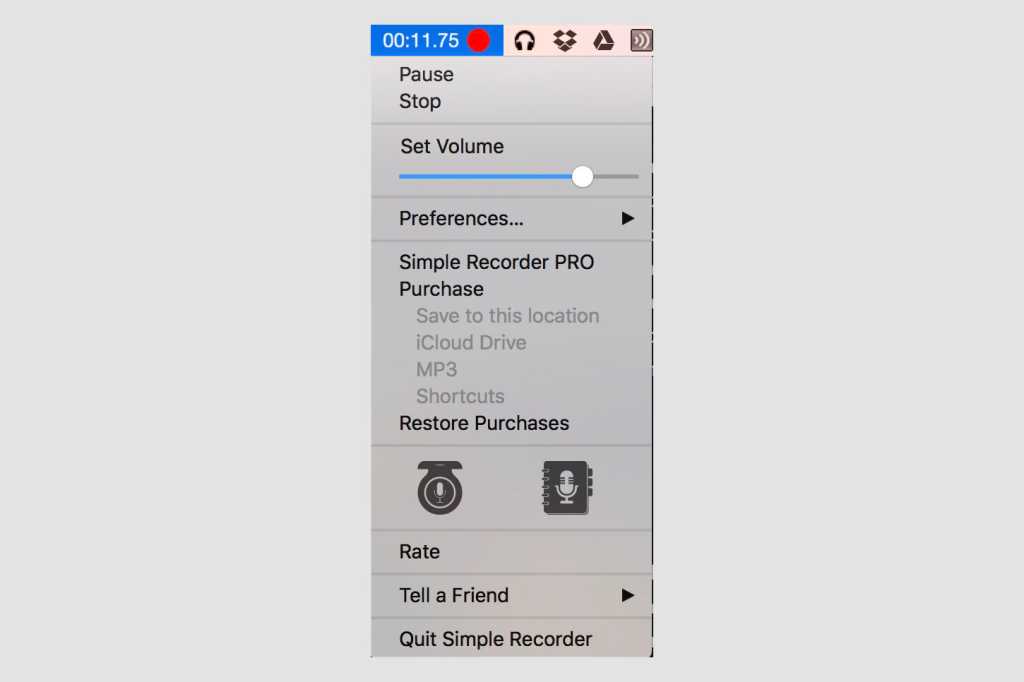 IDG
Sometimes, you just need a quick way to record audio on your Mac, and QuickTime doesn't exactly live up to its name. That's where Simple Recorder comes in. Once you install it, a record button is never more than a click away, sitting in your menu bar until called upon. The free version is pretty light on the features, but you can change the sample rate, switch between mono and stereo, adjust the volume, and save your recording right from the menu bar. An in-app purchase will unlock a few extra features like mp3 recording and keyboard shortcuts, but the free version will be more than capable for most users.
Duplicate File Finder
IDG
If you've been using your Mac for a while, there's a good chance you have accumulated duplicate files along the way. And some of them could be eating up precious space on your drive. You could run a full disk cleaner to find and root them out, but if you want to quickly find double files and get on with your day, make space for Duplicate File Finder in your Applications folder. Simply drag a folder onto its window and within seconds you'll have a full report of the duplicates on your machine, letting you see what they are and where they're hiding, and letting you delete them in a snap. Unless you opt for the $5 pro version, you'll have to deal with the occasional ad, but it's an indispensable tool nonetheless.
Spark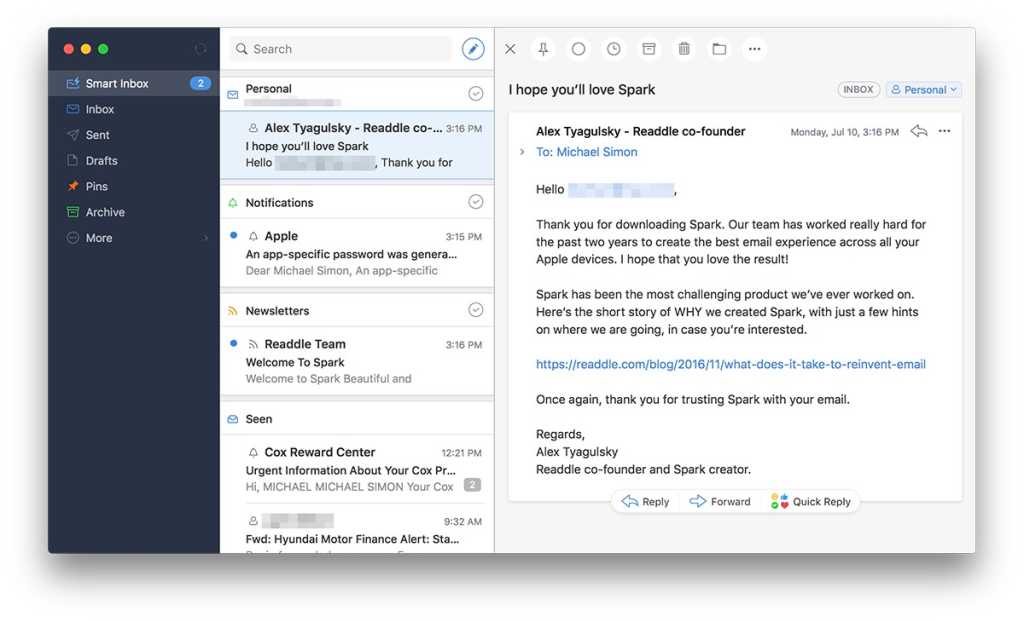 IDG
Apple's default email client gets better with each macOS revision, but if you're looking for something different, Spark will be a refreshing change of pace. Smart, stylish, and speedy, Spark will help you get control over your inbox with powerful filters that help you focus on the messages that need your attention. It works with Gmail, iCloud, Outlook, and just about any other email address, and its companion iOS apps will keep all of them perfectly synced. With a deceptively powerful interface and a slew of advanced features, Spark just might ignite your passion for email again. Or at least make you not hate it as much.
Backup and Sync from Google
IDG
Even the most stalwart Mac fans have to admit that Google does photos better than Apple. With unlimited storage, instant syncing across virtually any device, and an amazing search engine, Google Photos is everything we wish Apple Photos would be. But you might not know that there's a super easy way to get photos from your Mac into your Google Photos library. Google offers a small utility called Backup and Sync that will automatically upload images stored on your Mac. The simple menu bar app works with your Google Drive to continuously scan for images in folders of your chosing to keep your photo library in sync. And it's so efficient, you won't even know it's working. But thats not all! Backup and Sync makes an extremely effective cloud storage solution for all file types. In fact, if you use more than just Apple gear, it's probably the best cloud storage solution.
Polarr Photo Editor Lite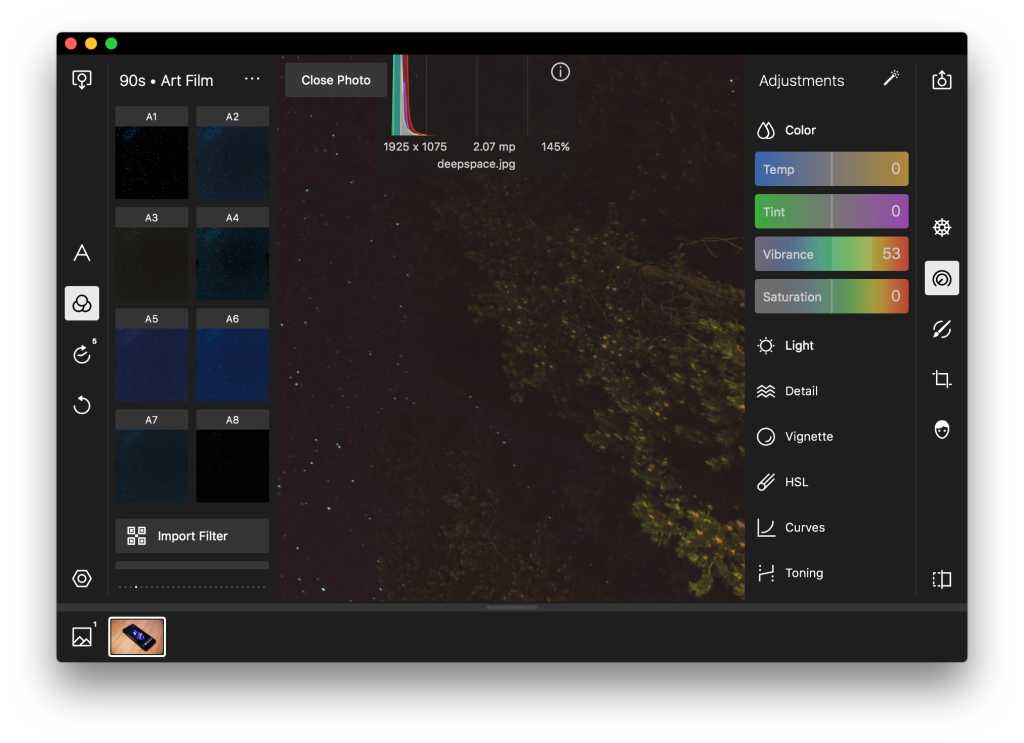 IDG
While most photo storage apps offer a rudimentary set of editing tools, serious Instagrammers are going to need a little more creativity. Look no further than Polarr Photo Editor. Don't be fooled by "lite" in the title. The free version of Polarr offers the same great interface as the subscription version, with enough tools, filters, brushes, and slides to turn your bland selfies into social-media worthy masterpieces. You'll be able to add text, tweak colors, remove spots, and apply masks like you can with Photoshop, just without the subscription to Creative Cloud.
Audacity
IDG
Amateur Mac recording engineers have known about the power of Audacity for years. A robust desktop client for recording and editing multi-track projects, Audacity will let you edit and add effects just like you would with Logic Pro X without needing to spend hundreds of dollars on a bunch of features you won't need. Granted, the interface is quite a bit outdated, but you need only spend a few minutes with it to see just how powerful it is. A killer tool for podcasting, recording audio books, and creating video voiceovers, Audacity will turn your Mac into a multi-track recording studio, and it won't cost you a dime.
GarageBand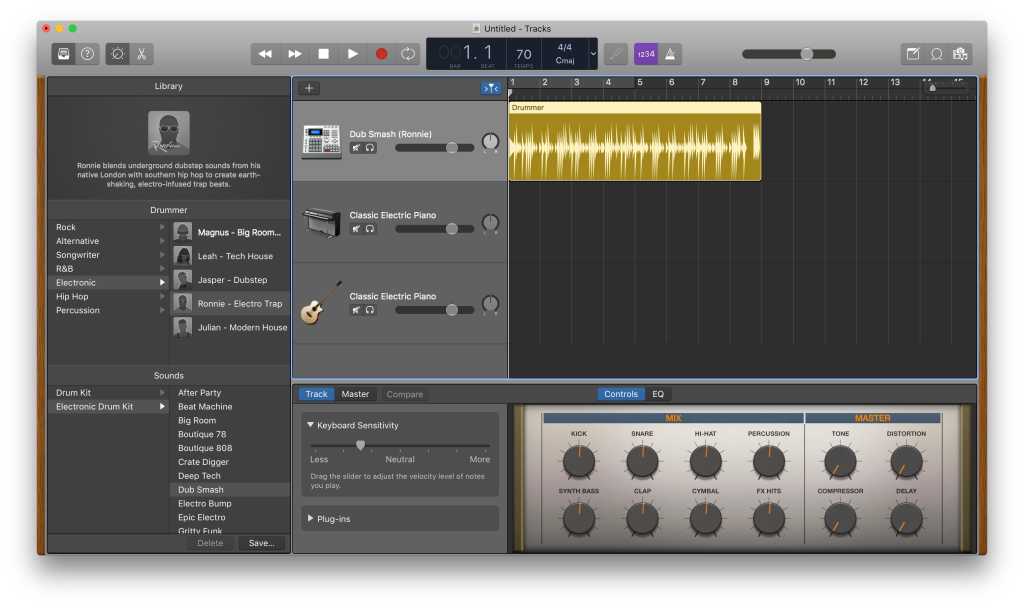 IDG
If you want to make music on your Mac there's no better place to start than GarageBand. Loaded with loads of instruments, sounds, loops, and beats, GarageBand will help you make killer tracks whether they're bound for a stage, screen, or just your ringtone. And in true Apple fashion, its interface is drop-dead simple, letting you record, scrub, and mix just by dragging and dropping. You can use real instruments or virtual ones, and an array of pre-recorded tracks and samples will let you compose a great song even of you can't hold a tune. And if you're clueless about where to begin, there are even a couple piano and guitar lessons to get you started.
Wake Up Time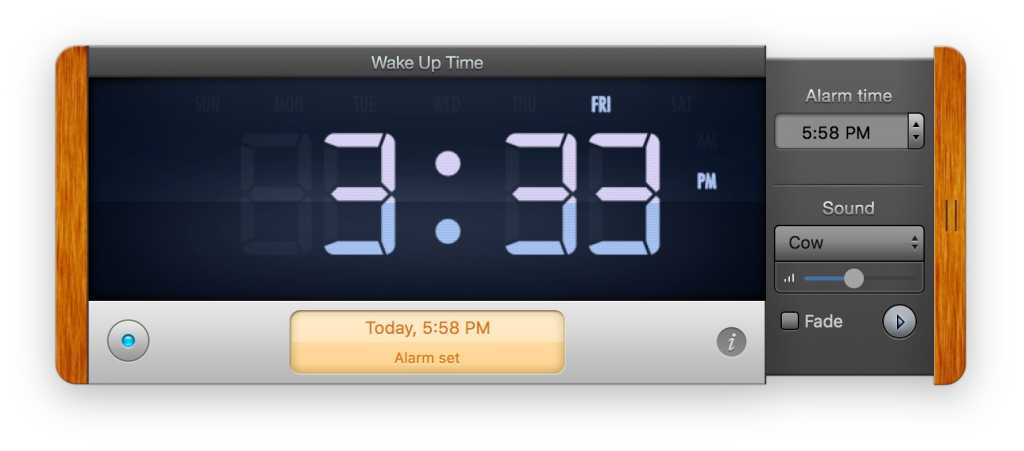 IDG
With no Clock app, setting an alarm on your Mac isn't quite as easy as it is on your iPhone. But with Wake Up Time, it is. Featuring a skeuomorphic design that looks like a modern clock radio, the app will let you choose an alarm time and one of eight pre-loaded sounds (including a rooster and a cow), or pick one of your favorite songs to play when the time arrives. You can even download a helper app that will put your Mac to sleep until the alarm is ready to go off—because machines need some down time too.
Shazam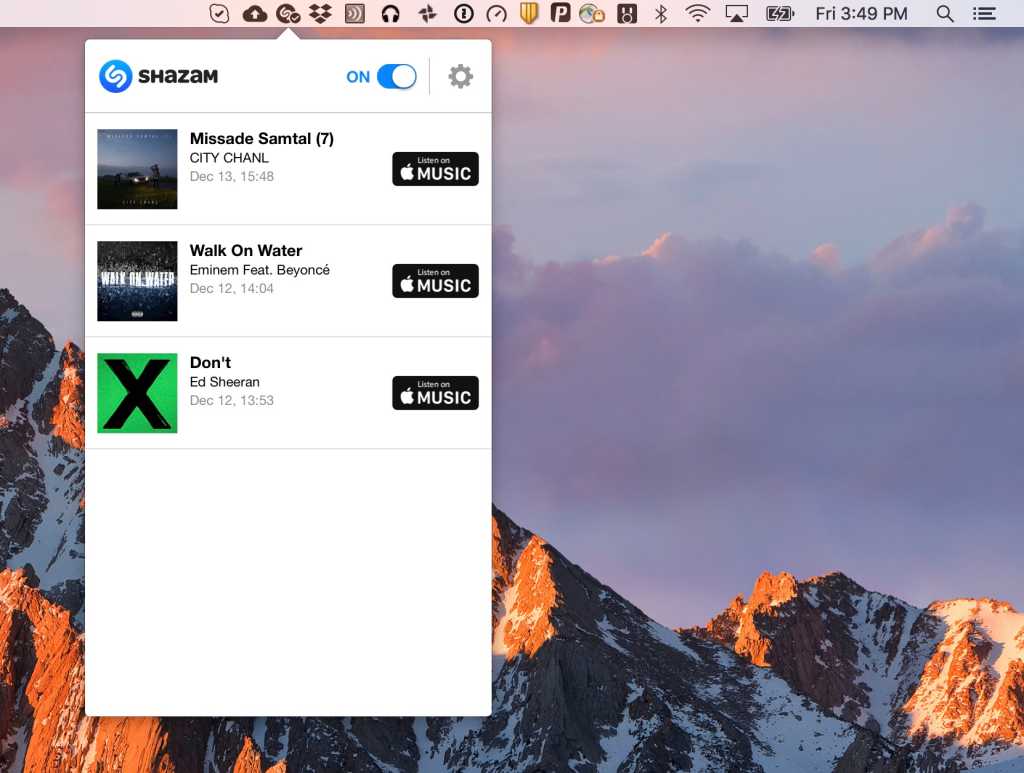 IDG
We all know how great the Shazam app is on our phones, but it might be even better on the Mac. It does the same thing—identify songs that it hears and direct you to where you can buy them—but on the Mac it's always listening for music. And as soon as the Shazam app hears a song, it'll identify it for you, whether it's played on your Mac or somewhere else in the room. And now that Apple owns Shazam, It's kind of like a peek at what is almost certain to be a future macOS feature that you can play with right now.
Kindle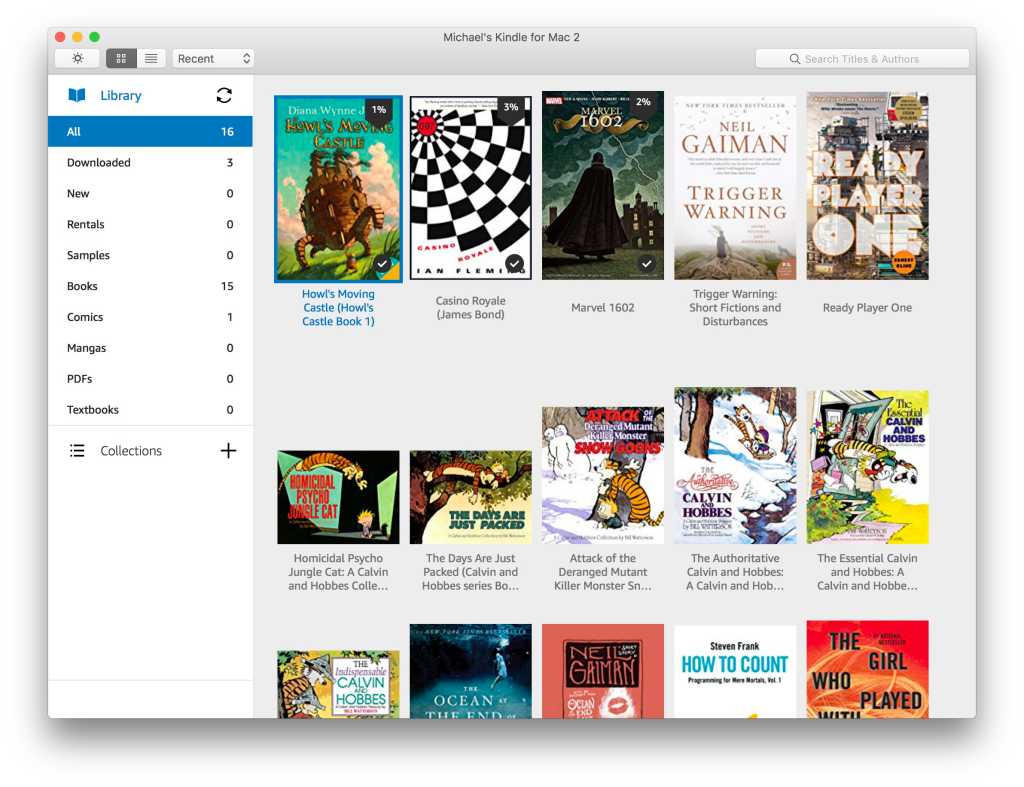 IDG
Sometimes you just want to curl up with your Mac and read a good book. With the Kindle app for Mac you can do just that. Like iBooks, but for all of your Kindle books, comics, and Kindle Unlimited subscriptions, you'll be able to access all fo your Amazon.com purchases right on your desktop. With a full-screen mode, five font options, a dark theme, and adjustable point sizes, brightness, and page widths, you can customize your reading experience just the way you like it. There's also a built-in dictionary and easy annotating, and Amazon's Whispersync tech will let you pick up right where you left off on any device. Except, you know, from an actual book.
Spotify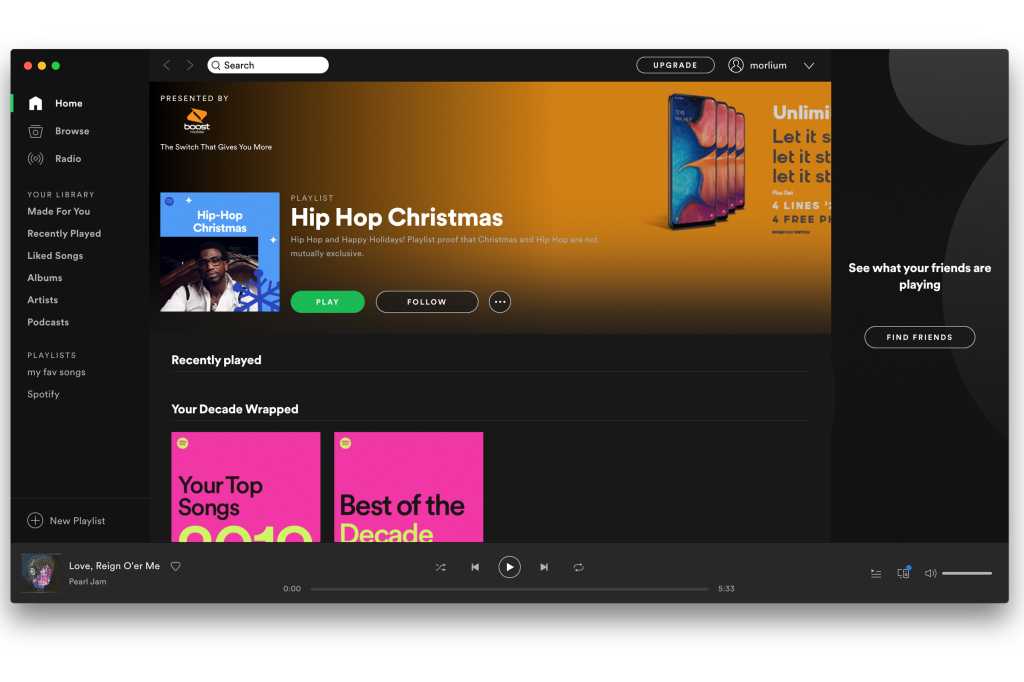 IDG
Apple Music might come free with every new Mac, but unless you subscribe for $10 a month, it's kinda useless for listening to anything other than your purchased music. That's not the case with the Spotify app. Whether you're a premium subscriber or a free one, the Spotify app for the Mac is chock full of tunes to get you through your workday. It also makes an excellent podcast directory and player. Just like the iPhone app, you can listen to anything you want with two limitations: shuffle mode is always on and visual and audio ads occasionally pop up.
Grammarly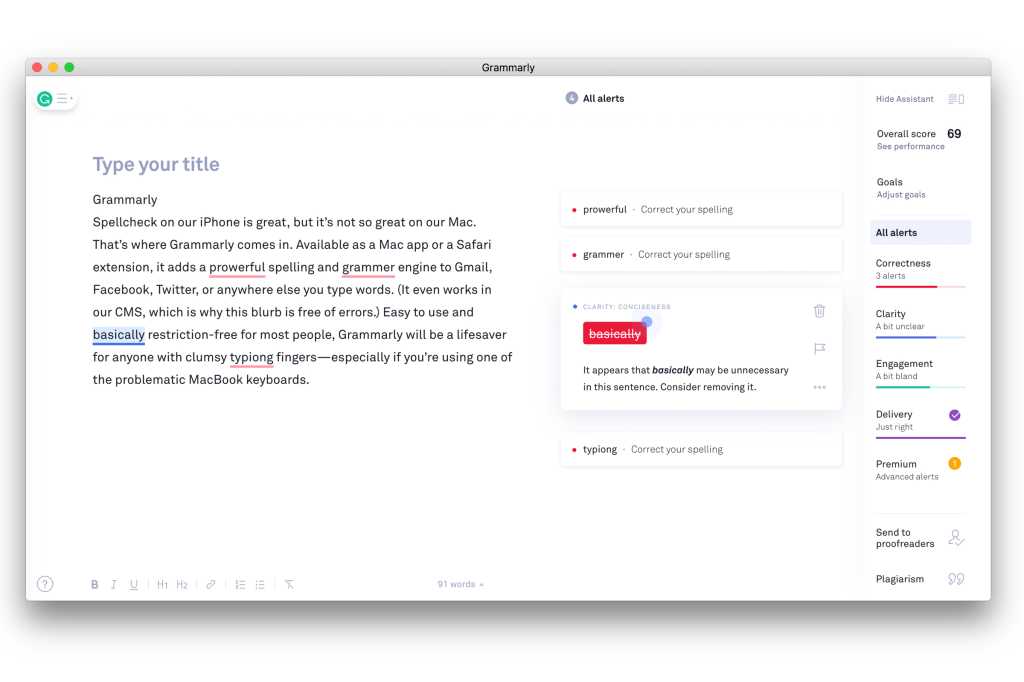 IDG
Spell-check on our iPhone is awesome, but it's not so great on our Mac. That's where Grammarly comes in. Available as a Mac app or a Safari extension, it adds a powerful spelling and grammar engine to Gmail, Facebook, Twitter, or anywhere else you type words. (It even works in our CMS, which is why this blurb is free of errors.) Easy to use and basically restriction-free for most people, Grammarly will be a lifesaver for anyone with clumsy typing fingers—especially if you're stuck using one of the problematic MacBook keyboards.
ClearVPN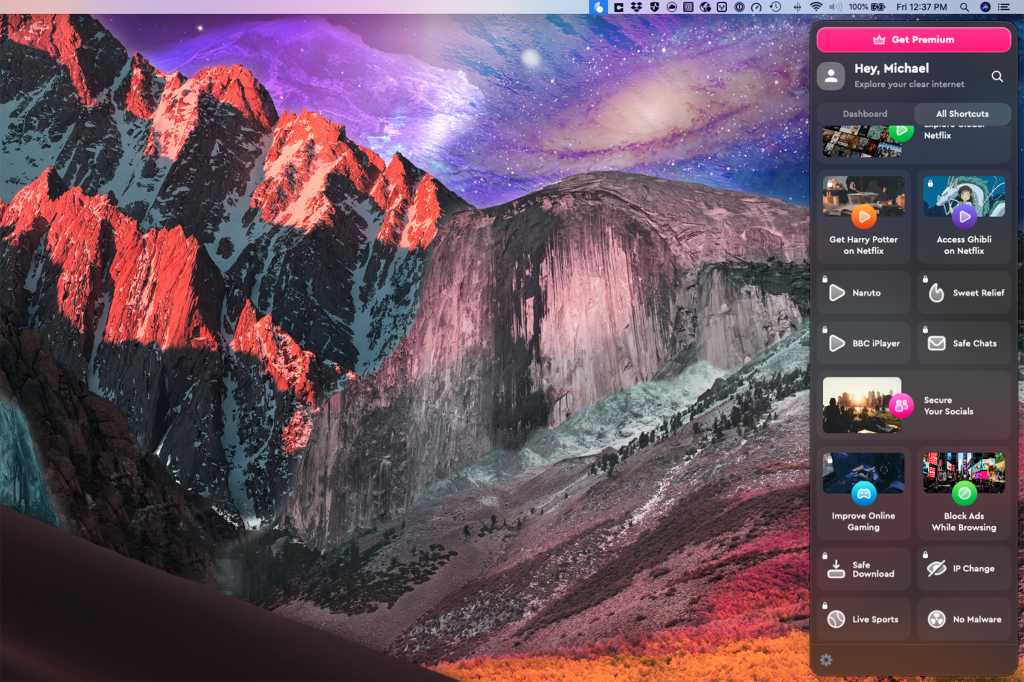 IDG
There are lots of VPN clients available for the Mac, but few of them are as straightforward and effortless as ClearVPN. Rather than let you choose from a complicated list of servers, ClearVPN's straightforward interface will automatically route you to the best option based on what you want to do, whether it's private browsing or watching Netflix outside the U.S. Everything else happens in the background—protocols, servers, and encryption are handled in real-time using MacPaw's Dynamic Flow Technology that automatically selects the best server for your needs. Heavy users will want to subscribe for $13 a month, but the free plan—which offers few shortcuts including Netflix streaming and ad-free browsing—is a great addition to any Mac.
IINA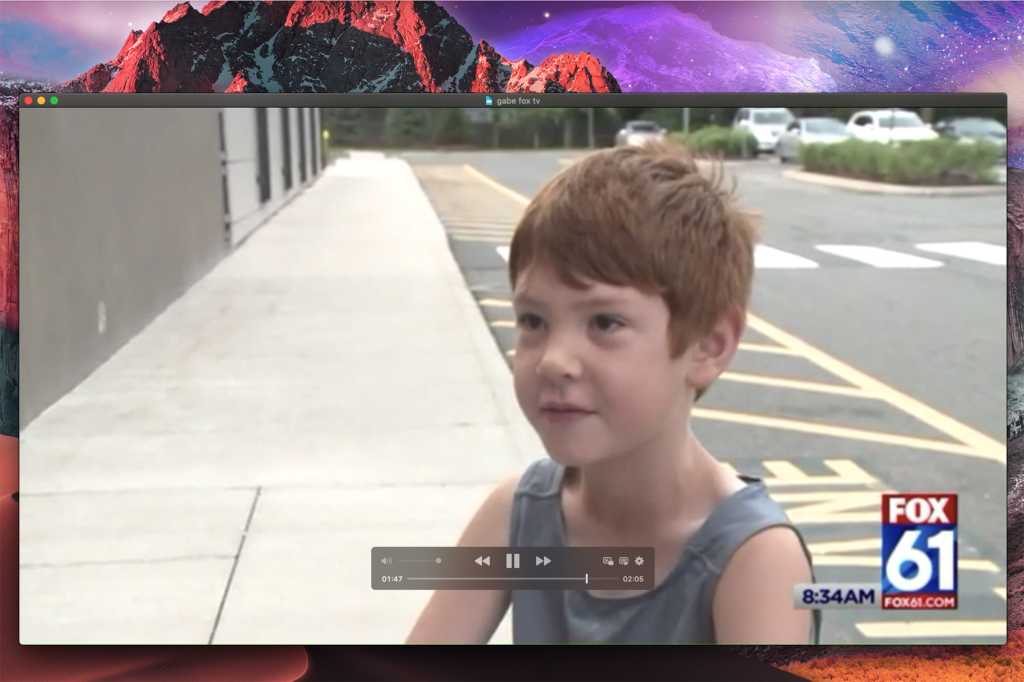 IDG
While VLC will always have a place on our Mac, newer-comer IINA is making a strong case for supremacy. Its sleek, minimal design makes it feel like a fresh and modern video player, while features like dark mode and picture-in-picture put VLC to shame. But IINA's best feature is its uncanny ability to play basically any file type you throw at it, from years-old local files to YouTube playlists. Plus, it's written in Swift and open-source, so you can bet the features—including native M1 Mac support—will keep on coming.
WhatsApp Desktop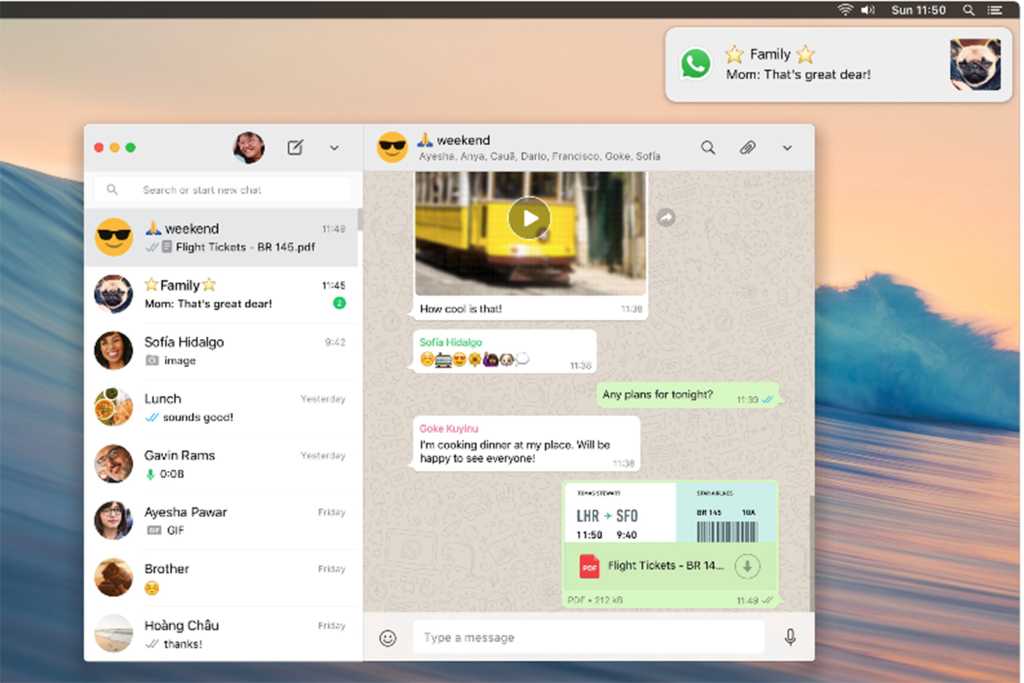 WhatsApp
If you send a lot of WhatsApp messages, you need to get WhatsApp Desktop on your Mac. There's not all that much to it—it basically mimics the web interface in a floating window—but it'll sync your chats so you don't have to reach for your phone every time you want to read or respond to a message. You will, however, need to have your phone within range and connected to Wi-Fi, and you won't be able to make calls, but if you're a chromic Whatsapper, it's a must-have.
Zoom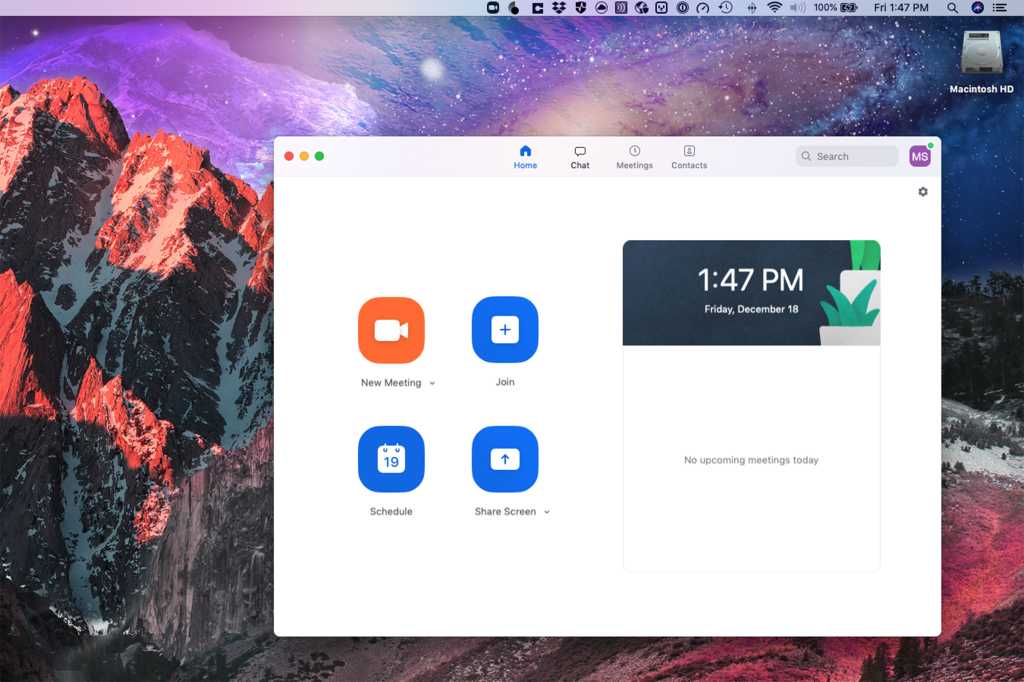 IDG
If 2020 needs a label, it's the year of Zoom. Whether we're meeting with colleagues, friends, family, or Santa Claus, Zoom was the place to be in 2020 and we don't think it's going away anytime soon. And if you're using it, the Zoom Mac app is the best way to get hooked up. It has an easy interface for both joining and creating meetings, with quick audio and video settings and easy view options. And you'll get a bunch of options that aren't available on the web, such as chats, contacts, and a status icon.