When they first came out last month, the iPhone 6s or iPhone 6s Plus were discounted by most major carriers in a price war to lure in new customers. But that price war seems to be coming to an end.
Over the weekend, T-Mobile ended its introductory offer that allowed customers to get a new iPhone for about $125 cheaper. Though T-Mobile's Jump on Demand 18-month installment plan, leasing a 16GB iPhone 6s was $20 a month, while the 16GB iPhone 6s Plus went for $24 a month, without either a down payment or a smartphone trade-in. But that offer has now gone bye-bye.
According to Re/code, you can still get the new iPhone 6s on T-Mobile for as low as $5 a month if you trade in your old iPhone 6 or another current smartphone model. If you trade in an iPhone 5, iPhone 5c, or iPhone 5s, that monthly lease jumps up to $15 a month. It remains unclear how long this offer will last, however.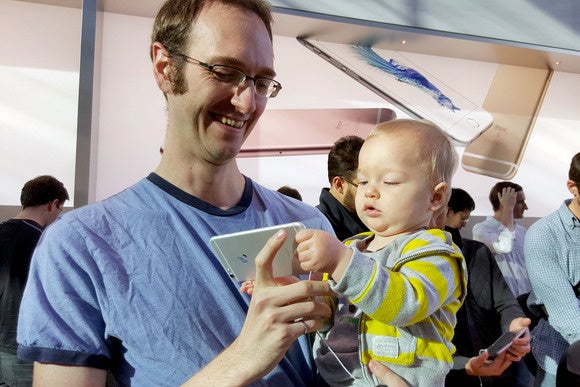 Sprint also has a generous introductory offer on the iPhone 6s, leasing it to eligible customers for as low as $1 a month through the mobile carrier's iPhone Forever Program. The cost of leasing a new iPhone 6s was originally $15 a month, but Sprint slashed the price as a clear response to T-Mobile's $5 plan. Sprint is still offering this discount, but it will be only for a limited time.
Meanwhile, Verizon is literally giving money to customers who trade in their old devices to upgrade to the new iPhone 6s. New and existing customers can trade in their smartphone and get up to $300 in the form of a Verizon e-gift card or account credit. New customers get an additional $100 for switching to Verizon. This trade-in promotion ends soon, though, on Thursday, October 14.
The impact on you: This is the best time to switch mobile carriers and upgrade to the new iPhone 6s, as these price-cutting tactics are great for customers. As always make sure to read the fine print when switching to a new carrier or changing to an installment plan on your existing carrier.
If you're thinking about getting AppleCare+ with your new iPhone and are drawn by the freedom of being "carrier agnostic," then Apple's new iPhone Upgrade Plan might be your best bet. Especially after all these carrier offers go away.