Apple has always produced vast quantities of material to help market its products, and I've come across a cache of quite, quite fabulous images on this CD-ROM, its Marketing ToolKit from 1997.
And look, I'm about to tease Apple a bit about these images, because they have dated markedly, and, in the way of all stock photography, they're easy targets. But make no mistake: These are genuinely beautiful, highly polished and accomplished images.
Still, I am apparently literally unable to look at any of the 134 images on the disc without being a smartass and imagining what some of the characters in the photos are thinking. And I bet you can't either; have at it in the comments.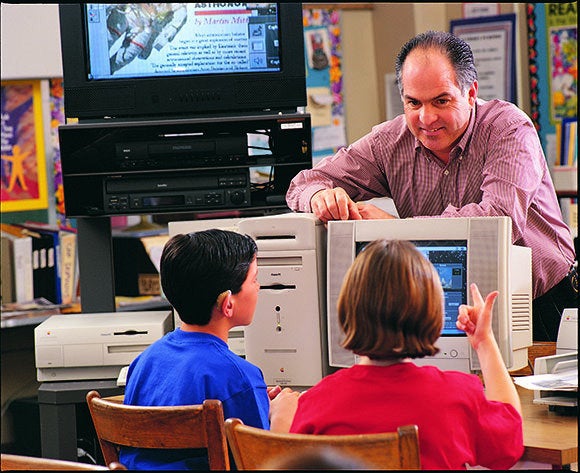 "Yeah, Martin, you little creep. You're so proud of your little multimedia presentation, but I know it was you who told the principal about me smelling of whiskey last Wednesday."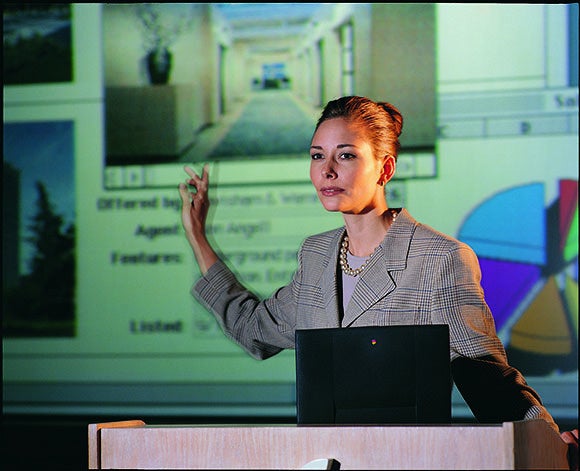 "I've lost them. I'm never getting this promotion. How I'm going to tell the kids I'll have to cancel this year's vacation?"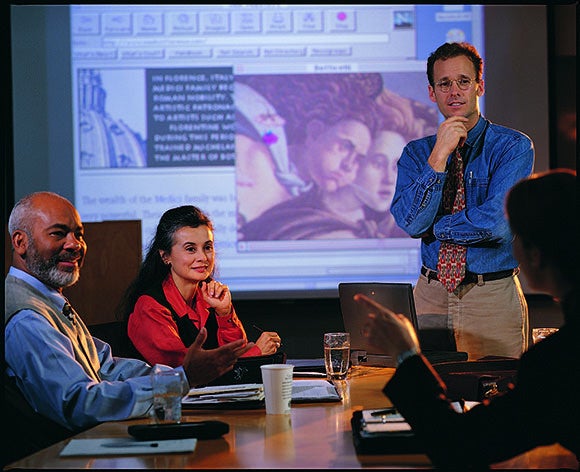 "Oh God, she's on her hobbyhorse again. We can get through this. The coffee will be here soon."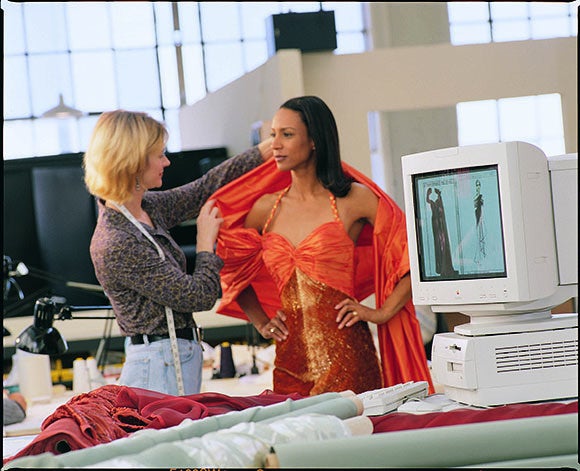 "Don't touch me."
"Have you finished that brochure yet, Kimberly?"
"Yes! Yes, I've done it, okay? Geez…"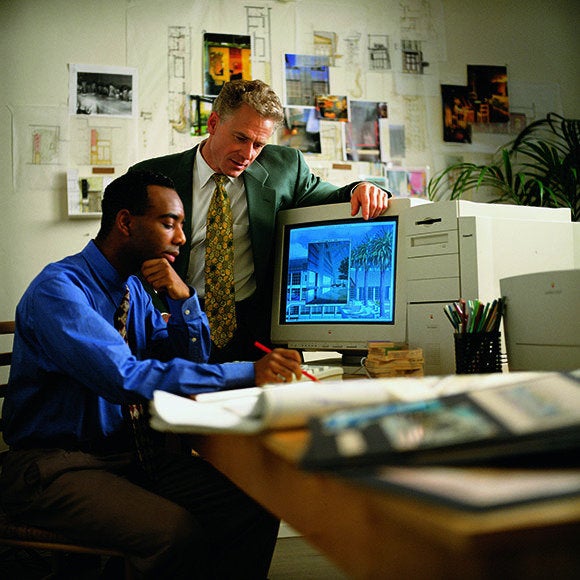 "When we're done with this, I hope we can design new ties."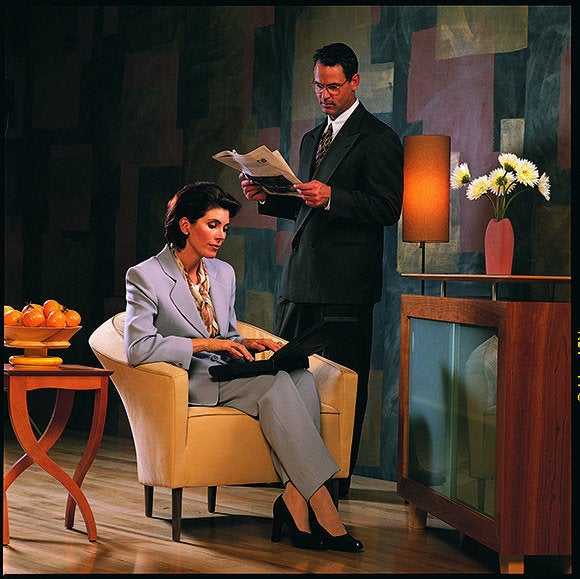 "Damn it, Jessica. You could at least not send flirty emails your 'personal assistant' when I'm in the room."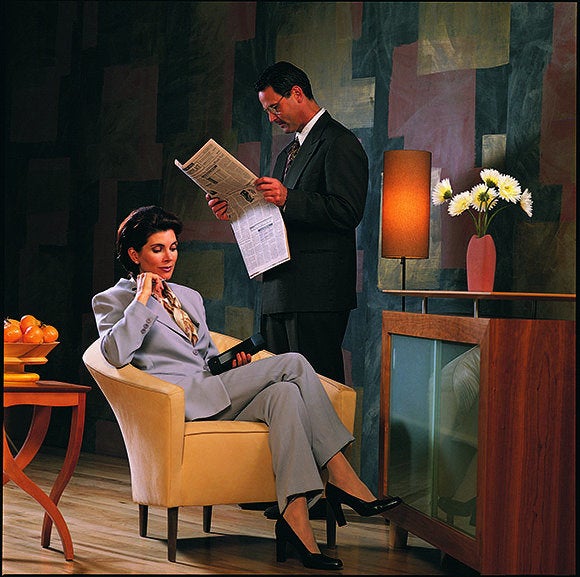 "Ah, hell; the Dow is down again. This wallpaper is five hundred bucks a roll and we've only done one wall so far."
"Hmm, I think… yes! A bowl of kiwi fruit for the hallway."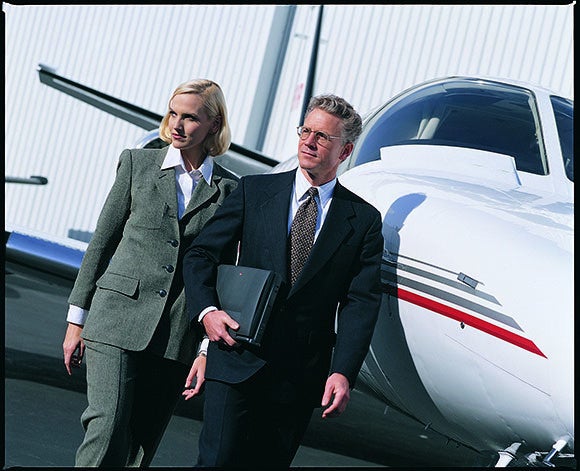 "You were good last night."
"You were good last night."
"How good?"
"Let's pull up the Sexcel spreadsheet and review."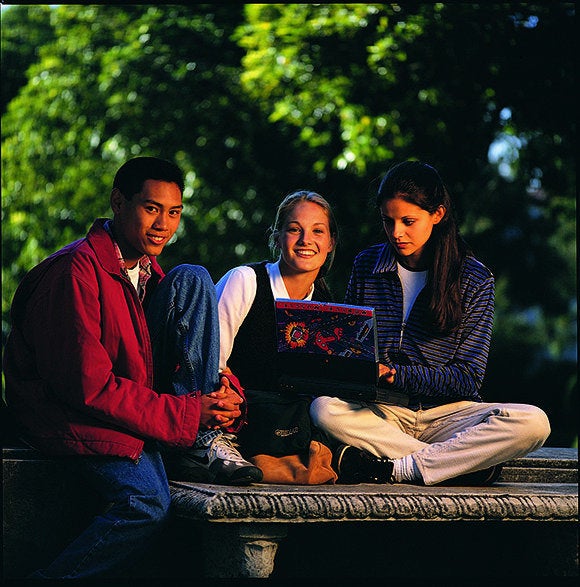 "Yay, college!"
"Yay, college!"
"I have crippled myself with debt."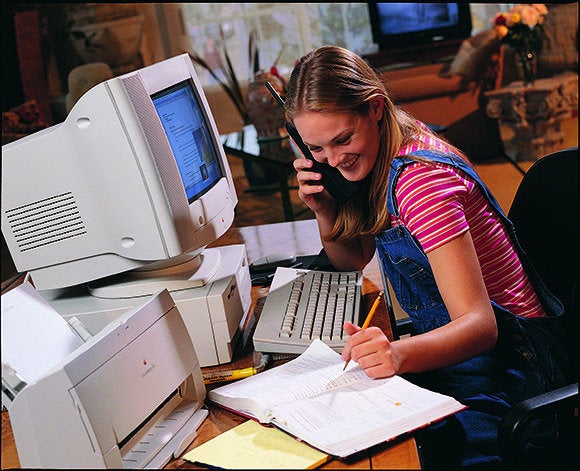 "You're sending the files using FTP? That's so Fetch!"
(The Venn diagram intersection of people who will get that is tiny. Hands up in the comments if you are in it.)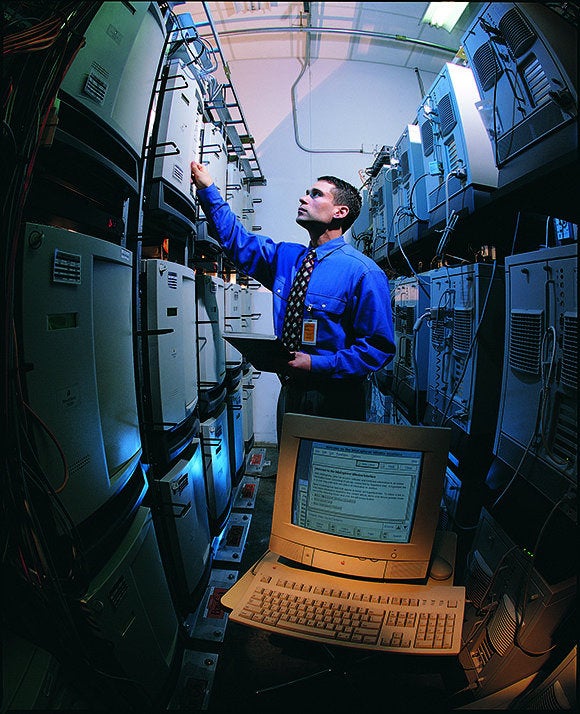 "This is a nightmare. I'm literally in a nightmare. Where's the Start menu?"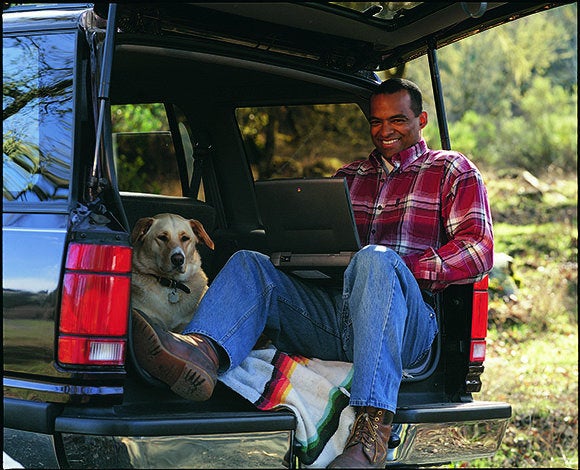 "I was promised walkies."
Sometimes, though, what you're struck by is not the rich internal lives of the characters you've just invented, but by what the art director was presumably shouting at the actors portraying them as the shutter clicked.
"Okay, give me… happy! No, too happy. No, not miserable! Be confident! But demure! Demure means tilt your head. Now smile a bit. Just a bit! That's not how anyone holds a pencil!" And so on.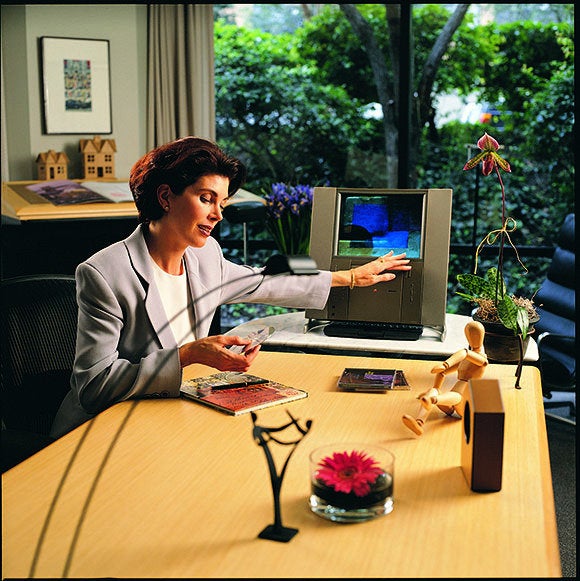 "So, here, you're just reaching casually across to your Twentieth Anniversary Macintosh to pop open the CD drive door, so just reeeeaach… No, let's do that again. Just, totally casually, totally normally reaaaccch across and… What are you doing with your hand?"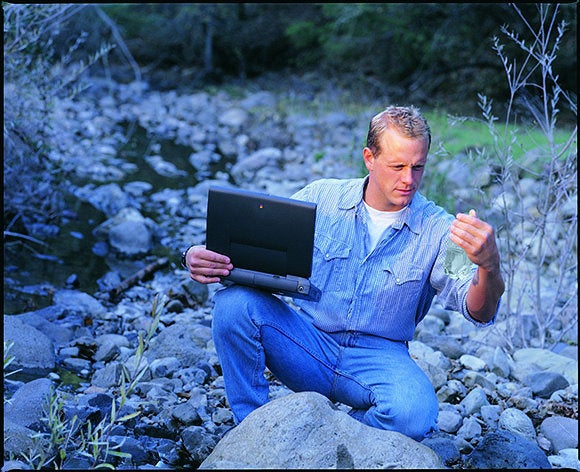 "Oh, geez, we've got another one. Todd, your right hand looks like a film prop. And can we muddy that water in the bottle up a bit? Otherwise it just looks like he's staring intently at his left hand."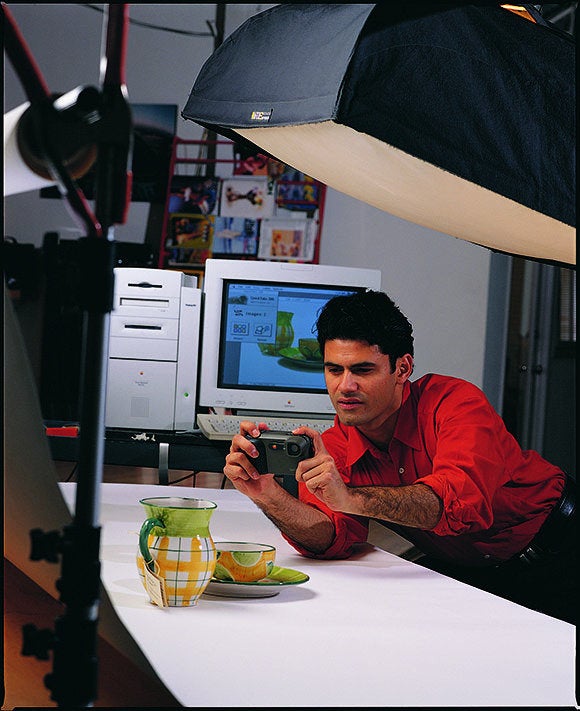 "What a joke. A digital camera in a studio? It's a toy! They'll never be as good as film."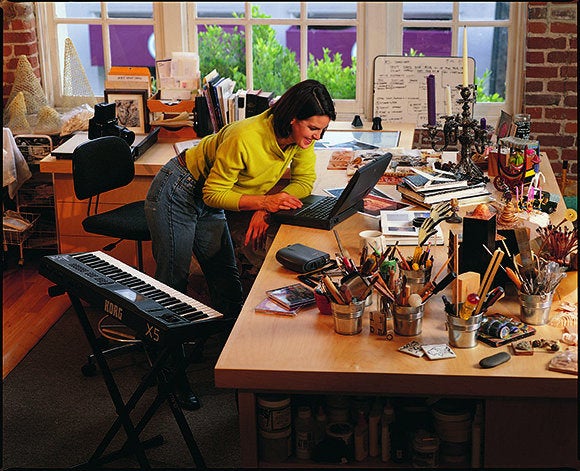 "Sass equals ass, Shannon, you know the rule. Stick it out a little more. Little more. Little more…"
Don't get me wrong, though. I'm gently mocking these photos, but for me, who was an Apple-obsessed teenager in 1997, they show a world that was impossibly exciting.
It's a world, moreover, whose excitement might never be bettered for me. A common trick advertisers use is to pick a song for an ad's soundtrack that dates from when their target market was in its teens. It's an instant shortcut; the world never seemed as intoxicating and scary and vibrant for many as when they were teenagers, and by using music from your teens, advertisers can tap directly into that.
Apple and its products have together arguably never been as exciting as they are today, but these images, lavishly populated with furniture-scale laser printers, tiny yet bulging CRTs, digital cameras, and laptops, are my "Like a Rolling Stone," my "Stayin' Alive," my "Eye of the Tiger." Far better Macs and peripherals followed these late-'90s models, as Steve Jobs returned to Apple and refocussed its mission. But it's entirely possible nothing will ever be as viscerally, inescapably thrilling for me as these products and the lifestyles to which Apple encouraged teenaged me to aspire, through images just like these.