On the heels of the release of the new 21.5-inch Retina 4K iMac and the new Magic input devices, Apple has updated iMovie for Mac to version 10.1.
The new version of iMovie features:
The ability to edit and share videos at 4K resolution.
Support for 1080p video at 60 frames per second.
A new interface with a three-tabbed layout and a dedicated Projects browser.
Importing of projects created in iMovie for iOS.
The option to hide Browser while editing a video.
Ten video filters previously found only in iMovie for iOS.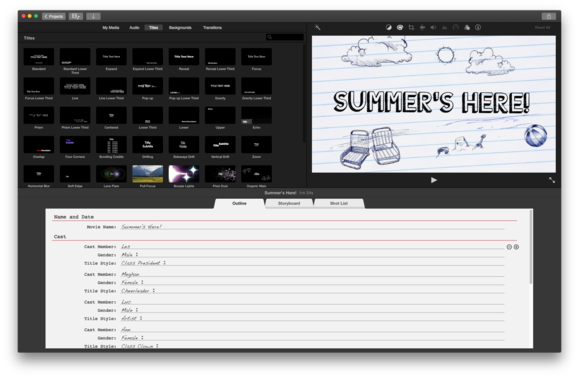 The 10.1 update is available in the Mac App Store and is free to users of iMovie 9 or later. iMovie for Mac is $15.
Macworld will have a review of the new version of iMovie for Mac coming soon.