If you own an Ultimate Ears speaker, you can expect a lot less fighting over who gets to play DJ during your next get-together.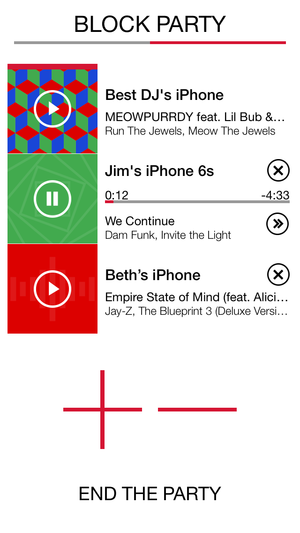 On Tuesday morning, Logitech-owned Ultimate Ears released Block Party, a new feature in its mobile apps that gives its line of Bluetooth speakers the capability to play music from up to three different devices simultaneously. Block Party relies on the UE app to play music between the three paired devices, alternating back and forth without the need to keep reconnecting each device to the speaker. Previously, two devices could be paired to a single UE wireless speaker at once, but there was no visual interface to control which device to play or to alternate between devices.
The Ultimate Ears speakers equipped with this new social DJ capability include the UE Boom 2 ($200), the UE Megaboom ($300) and the UE Roll ($100). To use Block Party, you'll also need to install or update to the latest versions of the UE speaker apps available for both iOS and Android.
Why this matters: Ultimate Ears is embracing the social aspect of listening to music spearheaded by streaming services like Spotify. But unlike Spotify, where every person needs to be a Spotify user in order to contribute to a playlist, Ultimate Ears is making its social DJ feature service-agnostic. This means that one friend can be playing music from Spotify, another one from Apple Music, and another from Pandora. In other words, you and your friends no longer have to be on the same music streaming service to enjoy music together. Furthermore, only one person needs to have the UE app installed in order to enable Block Party.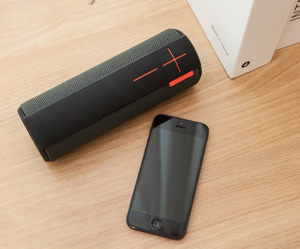 "We live in a world with multiple music services and devices," said Rory Dooley, general manager of Ultimate Ears in a press release. "With Block Party, we've made it as simple and as easy as possible for you to share your music."
Ultimate Ears has been using its mobile apps to bring added value to its line of Bluetooth speakers. Besides the recent addition of Block Party, UE owners can use the app to remotely turn the speaker on or off, set up an alarm with their favorite song, customize the equalizer, and pair two UE speakers together for double the sound.