Astropad Mini, the iPhone's answer to the Wacom Cintiq, just gained some significant new capabilities and is now free of charge. Now anyone with a iPhone 6s or 6s Plus can use a capable graphics tablet for their Mac that they can tote around in their pocket.
The app, little sister to the Astropad for iPad, leverages the new iPhones' 3D Touch feature, giving you pressure sensitivity via your fingertip without having to use a stylus.
Built for photographers, illustrators, and other creative pros as well as hobbyists, Astropad's technology offers high-fidelity reproduction with your original material, including color-corrected output and Retina resolution by linking a Mac app with the mobile version via Wi-Fi or USB.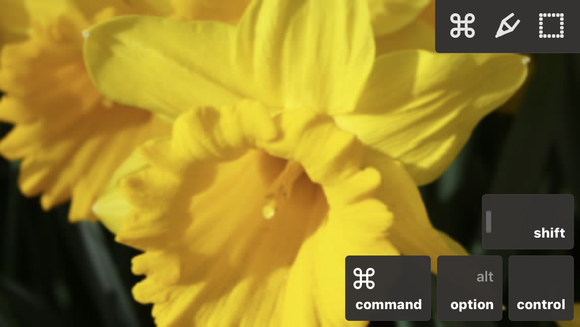 Astropad Mini lets you use the same Mac tools for drawing, painting, masking, tracing, and retouching in real time–with Photoshop, Lightroom, Illustrator, Pixelmator, Painter or other apps–on your iPhone. Both apps function as a unified workspace so that everything you do to an image in one space is reflected in the other, with no drivers or any connection software.
So far, 3D Touch has mostly been implemented for Apple's own apps, but iOS developers are starting to come around to take advantage of it, as well. "What's significant is the 3D Touch support that provides pressure," Matt Ronge, Astropad's co-founder told Macworld. "Previously, if you wanted pressure sensitivity when drawing or writing you had to spend anywhere from $50 to $100 on a Bluetooth stylus. Now with 3D Touch you can use an inexpensive stylus, or even your finger, and get pressure sensitivity that is very capable and meets the needs of most users."
Astropad first arrived on the scene for the iPad last February, and then two months ago a version was released for the iPhone. Operation on the phone is obviously a bit cramped because of the smaller screen, though the added real estate afforded by the 6s does help a bit (I used it on the smaller model, not the Plus), not to mention the huge advantage of having this functionality in your pocket.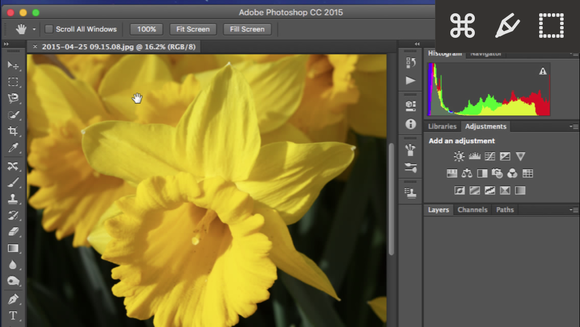 As with the previous version, it is fully gesture compatible and instantaneously responsive with no lag time I could discern, and it still precisely mirrors whatever is on your monitor–whether it's your art project or your email. I was less successful in getting the new 3D Touch feature to work consistently in testing the prerelease preview, however.
Note that the 3D Touch feature does not include a Quick Actions menu from the app's icon, just inside the app. The feature only works with your finger or a passive stylus, but the app works the same way as before with a host of pressure-sensitive Bluetooth styluses. Plus, its companion Apple Watch App also features shortcuts on your wrist. Make sure that you disable stylus support on the Mac or the phone app will not respond to pressure from your fingers.
Astropad for iPhone is now available free of charge (though the iPad app still costs $39.99), and is compatible with iOS 8 and higher, and Macs running OS X 10.9 Mavericks or later. The Mac app is also free.
Why this matters: Astropad for iPad offers advanced tablet pen-on-screen experience completely free, letting you apply edits to photos or draw freehand in any app you have on your Mac. An inexpensive stylus paired with 3D Touch can give you 256 levels of pressure sensitivity and challenge expensive hardware-software products like the Wacom Cintiq by offering a unified workspace and full support of iOS gestures.