One of the best features of the iPhone 6s and 6s Plus is its Live Photos, a photo effect that brings movement to an otherwise still photo. The iPhone's camera records 1.5 seconds of footage before and after you hit the shutter button, and the results are nothing short of magical.
However, if you're running an older iPhone, the Live Photos bash is like a party you're not invited to: You can view Live Photos from afar, but you can't take them yourself. Luckily, there's a way to crash the fun. There are plenty of apps that let you create GIFs, short videos, and other picture mashups to bring some more movement to your image gallery. It's not quite the same, but it's a solid workaround.
Google Photos
Google has used a feature much like Live Photos for quite a while, though it was buried inside of Google+. Once photo backup was liberated into its own application, Google Photos became the home to Google's magical backup capabilities, which group together similar photos.
What was once called "Auto Awesome," this feature now lives inside the assistant section of the Google Photos app. When Google Photos finds a burst of images taken together, it will assemble them into a GIF-style animation.
Unlike Live Photos, you don't have to tap the screen to put the animation to work. However, you'll have to wait until your images are backed up and analyzed by Google's servers before any of your new creations show up within the app. Nonetheless, it's a great feature—just remember that in order to use it, you'll be backing up all your images to your Google account.
Boomerang
Instagram has jumped into the GIF-like game with its latest spinoff app, Boomerang. Boomerang captures a string of photos in quick succession, and then stitches them together into a video clip that lasts just one second long. As an added bonus, the video loops forward and then backward, giving it a creative twist.
It's pretty simple to use—find some type of human, animal, or other object that is in motion (or look for the subtle motions of a generally still environment) and fire away. Boomerang does the rest, and when you're finished, you can share it to Instagram, Facebook, or with friends using the iOS sharing feature.
Instagram recently showed off some of the capabilities here by highlighting a special mashup of Halloween videos. With Boomerang, it's clear that Instagram is readying itself for a future where short videos are just as much the norm as still pictures are today.
Fyuse
Fyuse is like one drop of Instagram, a splash of Giphy, and two parts 360-degree video. In total it's a "spatial photography" app that baby-steps you through the process of creating a picture from multiple angles.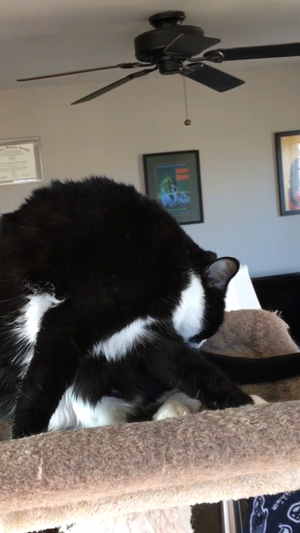 To create one, you focus on the subject and then walk around it with your iPhone until you've captured all the angles that you want. You can even share the creations with the Fyuse network, which has a scrolling list very much like Instagram. You're able to manipulate other people's images with your finger, which gives you a good idea of how photography is moving away from being constrained to a flat plane.
DSCO
DSCO is a pretty straightforward way to create a GIF or short video, brought to you by the popular photography app VSCO Cam.
It's not as feature-rich as Fyuse—it doesn't have as many knobs and switches—but some may appreciate its more streamlined feature set.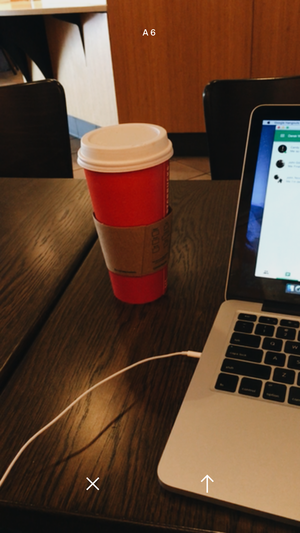 Before you start, you'll need to create an account, either by signing up via email or linking up with your VSCO account. From here, it's pretty simple to start creating: Just find a subject and hit the record button. When finished, you'll have what's essentially a few frames that captures the motion of whatever you're shooting.
You're able to throw in a variety of filters to bring about a customized look. When finished, you can share it to VSCO's photo-focused network or save it to your own gallery. The more you take, the greater number of somewhat-live pictures you'll have on your iPhone.
Phhhoto
With Phhhoto (yes, that is spelled correctly), you get a pretty slickly-packaged method for whipping up a GIF. There's also a connected social network that taps into your Twitter, Facebook, and iPhone contacts (only if you grant permission)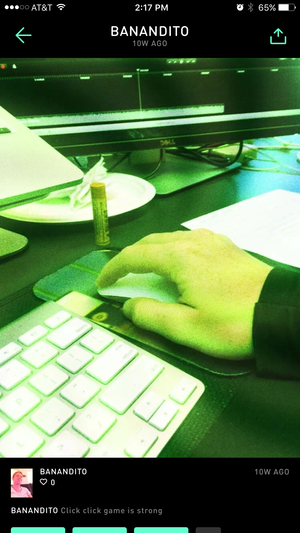 The sharing section is pretty clever—with one button, you can send your new creation to Instagram, Facebook, Twitter, or Tumblr.
There's clearly a lot of momentum for short videos, especially with Apple making this a benchmark feature of the iPhone 6s. When you consider the popularity of Snapchat and the push into video by services like Facebook, you'll likely see more of these type of apps popping up.