People already share a lot of photos online, but Facebook wants you to share even more photos stored on your smartphone.
Earlier this week, BuzzFeed reported that Facebook is testing a new photo-sharing feature called "Photo Magic" that will scan your camera roll for photos of your friends. Photo Magic would then send you a notification of photos it finds of your Facebook friends and prompt you to send them via the Facebook Messenger app. According to BuzzFeed, 9.5 billion photos were sent within Messenger in the last month alone, so Photo Magic is Facebook's way of making it easier for users to share photos with their friends via a private platform.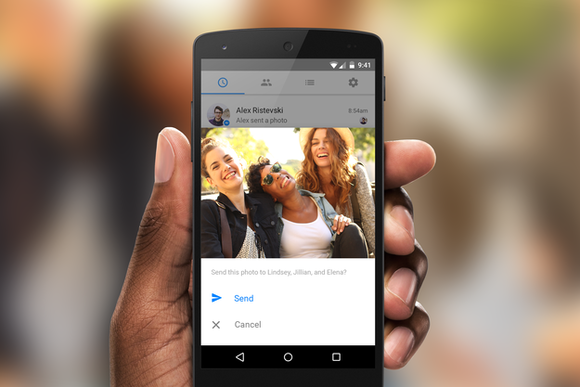 In order to do this, Facebook's Messenger app will have permission to search the photos on your camera roll that haven't been uploaded yet and use facial recognition technology to cross reference the photos with the profiles of your Facebook friends. Once Photo Magic finds a match, it will send you a push notification prompting you to instantly send the photo to your tagged friends. Photo Magic will let you send these photos directly from the notification screen and without having to open either the Facebook nor the Messenger app.
According to BuzzFeed, Photo Magic won't send you a notification every time a photo of a friend is found, and Facebook is currently working on striking the right balance between being helpful and bombarding you with photo-sharing notifications. Facebook users also have the option to turn off Photo Magic notifications altogether.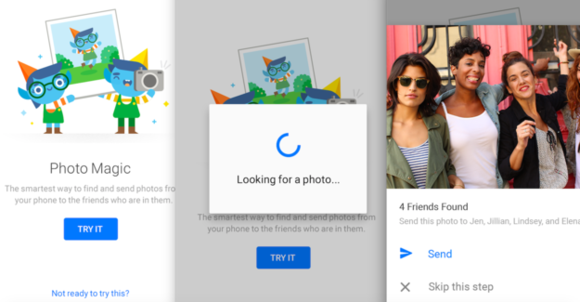 Photo Magic is currently being rolled out only to Android users in Australia, but it will come to iOS users soon. On Android, Photo Magic scans your camera roll every time a new photo is taken. On iOS, photo-scanning will happen less frequently.
The story behind the story: Facebook has been tinkering with facial recognition technology for some time. It's gotten so good, actually, that it can recognize users even when their faces are hidden from view.
Facebook has already implemented some of this technology in its Moments app for private photo-sharing (according to The Verge, Photo Magic was developed by Facebook's Messenger and Moments teams). Now it seems like Facebook is starting to experiment with using facial recognition more widely across its different apps.