Looking for a karaoke game or a workout app for the Apple TV? The new tvOS App Store has got your covered. Some Apple TV apps are even weirder than that. But there are still some notable holdouts that prevent the tvOS App Store from being as expansive as the iOS App Store. If Apple wants to make "apps the future of TV," then here are a few apps it needs to add to the Apple TV App Store right away.
Amazon Instant Video
After Amazon.com pulled the Apple TV from its online store, it seemed that Amazon would never take a dip in the Apple pond. But according to a new rumor, Amazon is currently working on an Apple TV app for its Amazon Instant Video service, home of critically-acclaimed TV shows like Transparent and The Man in the High Castle. If the rumor proves true, Apple TV owners will be able to install an Amazon Instant Video app "within a few weeks," hopefully by the time Transparent season 2 premieres on Dec. 11.
Snapchat
The video-sharing app has found success with Live Stories, a collection of user Snaps from a specific location or event. The next step could be a Apple TV app dedicated to viewing these video collections on the big screen, giving users a glimpse into music festivals and fashion weeks.
Podcasts
The Podcasts app for iOS recently got a redesign, so it's surprising to see that a spruced-up tvOS version was not available when the Apple TV came out. Sure, you can use AirPlay to play your favorite podcasts, but a native Podcasts app for tvOS seems like an oversight.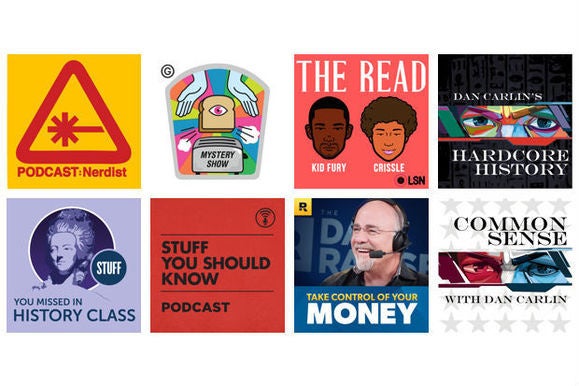 Google Hangouts
Video chatting and conferencing could be an exciting feature for the new Apple TV in the form of a Google Hangouts app. You can use your iPhone or iPad camera to join the conversation and watch the rest of the participants respond in real-time on the big screen via your Apple TV.
Spotify
Apple Music arrived to the Apple TV shortly after the new set-top went on sale, but a Spotify tvOS app is still absent. Maybe Spotify doesn't want to keep fighting the "App Store tax" Apple gets when subscribers sign up using the tvOS App Store.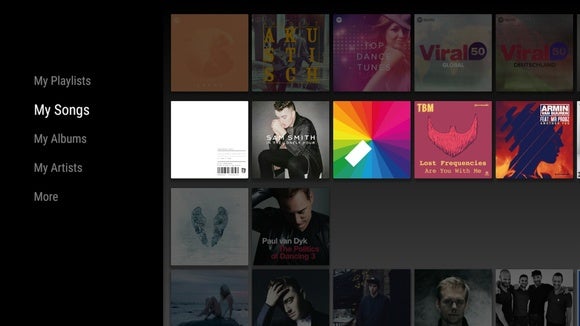 Vudu
Netflix and HBO have an excellent selection of movies, but they're not the most recent. Vudu gives you access to rent or own recent movies on-demand, with other perks such as uploading your DVDs into the cloud or get a digital version of a physical DVD or Blu-Ray you purchased by typing in a code.
Twitch
Gaming is a new focus for the fourth-generation Apple TV, so it's surprising that a Twitch app is not available yet. Well, considering Twitch is now owned by Amazon, maybe it's not that surprising. There is an unofficial client to watch Twitch streams on Apple TV, though. It's called UnTwitched.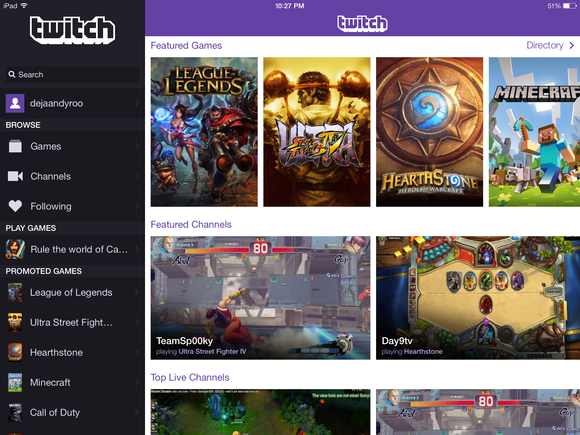 iDevices
The Apple TV is compatible with HomeKit devices… sort of. You can use the Apple TV to relay commands from your iPhone to the devices when you're outside your network, but there are no great HomeKit apps available yet. An iDevices app to control all the HomeKit gadgets in your house seems like a good way to start.
Nest Cam
Another possibility: the Nest Cam, formerly Dropcam, is a security camera that records your home and broadcasts the video in HD, so what better way to keep an eye out than on your TV? The Nest Cam could be recording the kids' room, for example, while you're downstairs watching what's going via the Apple TV.
Tinder
Want to make your dating life into a spectator sport? The unofficial Fire for Tinder app helps you broadcast the popular dating app on the Apple TV. It's only a matter of time before the official Tinder tvOS app helps you get a second, third, and fourth opinion on potential paramours.
Can I Stream It?
Are you in the mood to watch a specific movie or TV show? The iOS app, Can I Stream It?, will search through Netflix, Amazon, Hulu, HBO, iTunes and a bunch of other digital services to help you find it. With Apple TV's Siri integration not being the best right now, Can I Stream It? for tvOS could make the search experience a lot better.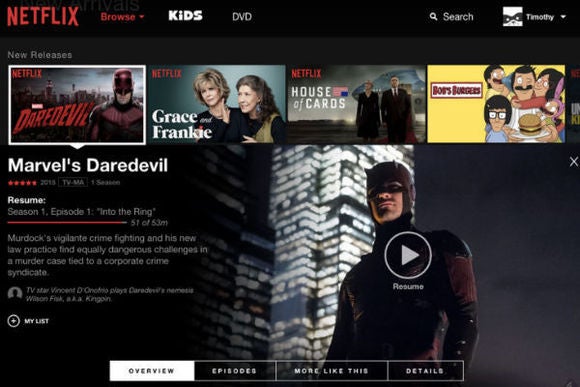 Google Play Music
If you subscribed to YouTube Red, the new ad-free service with background playback, you might want to check out Google Play Music. A YouTube Red subscription also grants you access to Play Music, Google's version of an Apple Music-like streaming service.