Photoshop has featured 3D workflows for years, but significant challenges for designers remain. With its recent purchase of 3D specialists Mixamo, Adobe has turned its attention to realistic 3D character models, the kind designers are working with more and more. The result is Fuse CC (Preview), a new desktop app that lets anyone easily build animated human models for composite images, layouts, concepts, and artistic projects.
Fuse gives designers who have no 3D expertise whatsoever an easy workflow to incorporate into their projects. It's often hard to find the exact image you want for a layout in 2D, so with Fuse, you can start off with your own vision and make it happen.
How? Fuse lets you mix and match (get it, fuse?) different faces and bodies, as easily as building an avatar for a computer game, to quickly assemble unique combinations of existing body parts, clothing items, and texturing options from a library of some 3000 images.
"Putting the human form into layouts is something designers have to do all the time, but it can be really challenging and take a lot of time to find the exact right 2D image with the right lighting and perspective. Giving designers an easy way to do that with 3D characters can give them a whole new level of flexibility," said Chantel Benson, Adobe's digital imaging product marketing manager.
With Fuse, you can click to select nearly every region of the face and body to customize the model: Change hair style, facial expression and shape, skin color, clothing fabric, texture, and color and nearly everything about the figure and body type in vast detail and real time. After you create your characters, you can save them to your Creative Cloud Library for posing and animating in Photoshop CC.
I got hold of the shipping version ahead of time and was able to create some very presentable models within a few minutes. Building them felt like a kiddy game using the app's simple interface and minimal controls. It automatically moves you through a variety of facial and body options, though you can always move back and forth between the four major modules (Assemble, Customize, Clothing, and Texture) at will.Here's how to do it.
1. Choose your character from a selection of 16 male and female avatars of all races and ages. There's a "modest" mode that gives you a nicely covered model, or you can go au naturel.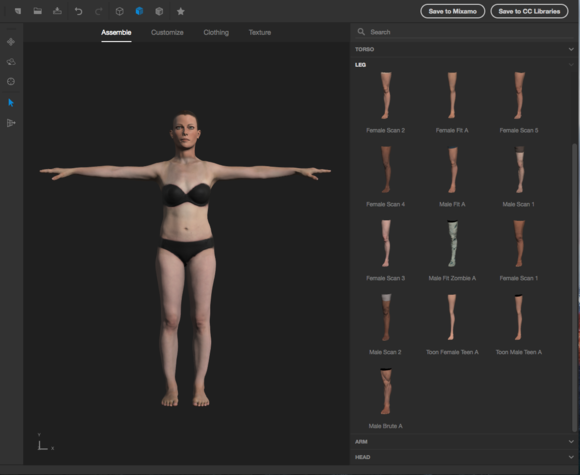 2. Position the character wherever you want using the mouse, and zoom into various parts for tweaking. Camera and selection tools line the left side of the window to help you view and rotate your model.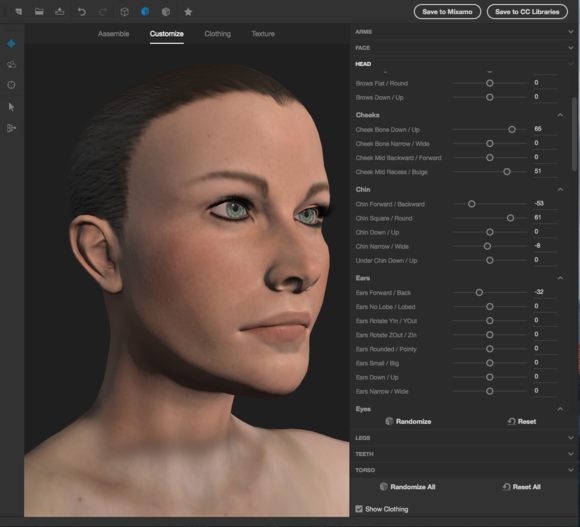 3. Adjust the body type and facial expression until you are satisfied with the way your character looks. Each facial feature and body part can be tweaked. The face can look angry, confused, goofy or happy. The chin, ears, cheeks, brows and other parts can be dynamically adjusted with sliders or the select tool—anyone can rock Vulcan ears.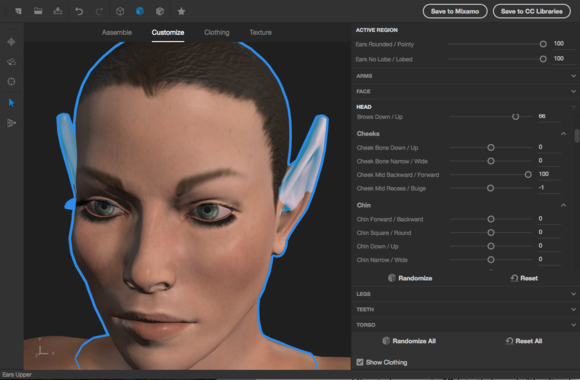 4. Dress up your character to fit in with the narrative of your larger visual story, or just create a character that can come to life with a 3D printer. The nondestructive workflow assures that you can always revisit and change the design.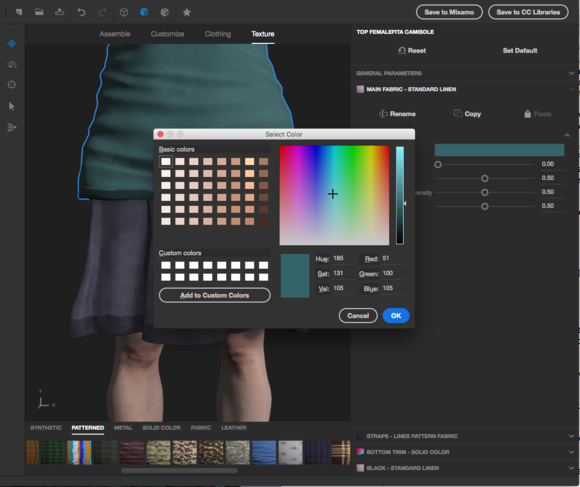 5: Experiment with different colors and textures for your avatar. The default colors and textures are just a starting point.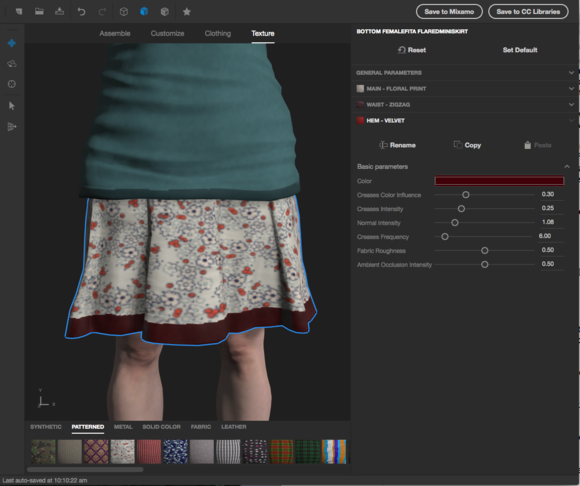 6: Save your character to the Adobe Library and invoke it for further work in Photoshop CC, where it is integrated via the 3D panel.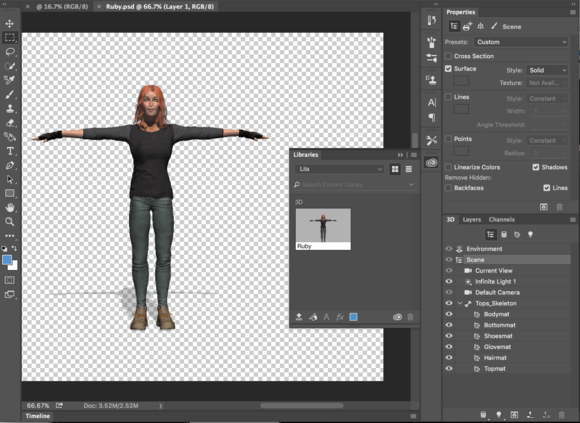 7: Work on lighting and positioning your model further in Photoshop, and play back your animation in the timeline, if you used one from the presets.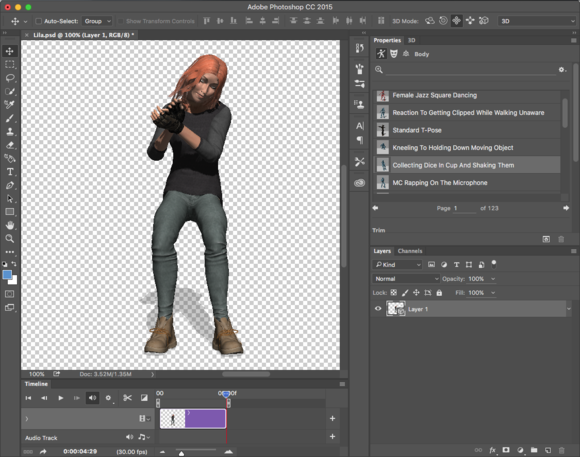 Performance on my MacBook Air was acceptable: Placing objects onto the canvas lagged somewhat, but not to the point of spinning pinwheels. I uncovered a few small glitches in the initial process. Certain items didn't play nicely with others; for example, certain clothing combos, like boots over pants, or even hats, sometimes caused those images to break up.
Fuse is not labor intensive, but simply a matter of clicking and choosing what you want to put together from a huge library with options for customization. The built-in content is specifically designed to work with Photoshop.
Adobe Fuse CC (Preview) is available as an English-only desktop app in all locations where Creative Cloud is offered, with the exception of France and Quebec (under a French law that prohibits it from being marketed there), the major reason why it's still a preview. The app is available for free to anyone with an Adobe ID, though you'll need a Creative Cloud subscription for direct Photoshop integration.