As Apple makes more and more money by selling more and more iPhones, it seems like the company barely has to try to remain at the top of the heap. And yet 2015 was one of Cupertino's biggest years ever in terms of innovation, with product refreshes almost across the board (sorry, Mac Pro), a new device category (hey, Apple Watch), and a streaming service to rival Spotify.
But the shiny patina of new devices didn't distract anyone when Apple missed the mark this year, as it sometimes does. From the weird staggered rollouts of the Apple Watch in spring and Apple Pencil in fall to Apple Music's iCloud disaster, Apple wasn't without its missteps in 2015.
Then there were the head-scratching rumors, the indecipherable product decisions, and more moments that made us go, "Wait—what?"
Let's recap Apple's big year.
Record-breaking iPhone sales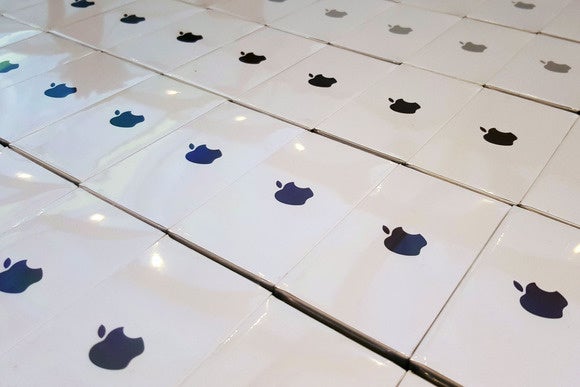 Apple made $32.2 billion by selling 48 million iPhones in the last quarter of 2015, capping off what CEO Tim Cook called Apple's "most successful year ever."
The company's revenue grew to almost $234 billion in the fiscal year, which included just two days of iPhone 6s and 6s Plus sales. Apple sold 13 million iPhones during that launch weekend, and is expecting to make between $75.5 billion and $77.5 billion when it reports holiday quarter earnings at the end of January.
The iPhone has been on the market for eight years, so how does Apple continue to sell so many? It's thanks in part to China—the Chinese continue to buy iPhones in droves, and this time around, the country was one of the latest model's launch day markets.
(Almost) everything is new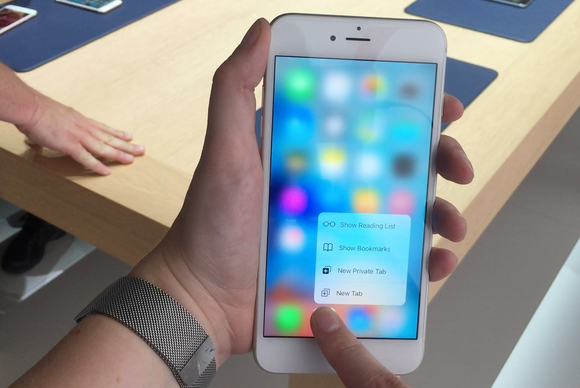 Apple didn't just put out new iPhones, as it does every fall. Practically every product in the company's lineup was refreshed in 2015. We got new MacBooks, including a 12-inch gold model, iMacs, the long-awaited 12.9-inch Pro and a high-powered iPad mini, a completely overhauled fourth-generation Apple TV, an entirely new product category with the Apple Watch.
These hardware updates weren't minor ones, like the lackluster iPad mini 3 released last fall. The new iPhone's flagship features include 3D Touch and a revamped camera; the iPad mini 4 is now as powerful as an iPad Air 2, the new MacBook is the most portable laptop around; and the Apple TV has a full-fledged App Store and Siri integration.
This year was huge for Apple hardware.
Apple TV's long-awaited reboot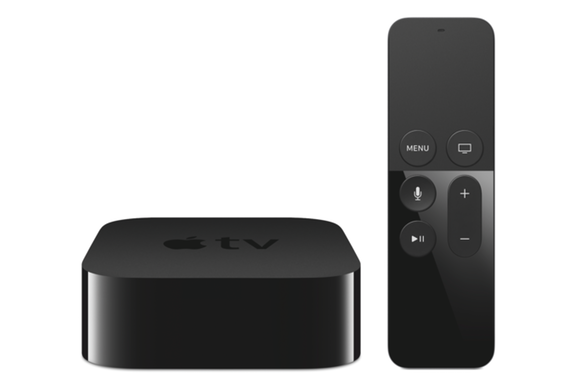 The new Apple TV deserves a separate shout-out for being a really, really good set-top box. Apple waited three years to overhaul the TV, and in that time it was left in the dust by rivals Roku, Amazon Fire TV, and even Google's Chromecast streaming stick.
That ended in November with the new Apple TV, which has its own App Store and a healthy roster of must-have apps, plus a brand new touchpad remote with Siri integration. It can even support games, with the touchpad remote substituting for a game controller (unless you want to shell out more for an MFi game controller like this one).
The Apple TV isn't perfect—although it's gotten better after a key software update—and more tvOS apps are desperately needed. Plus, we still have hope that Apple will cut through the red tape and pull off a live TV streaming service that will let us finally cut the cord. But the fourth-gen TV is better than ever, and its $149 starting price tag isn't too bad, either.
Apple wins over Taylor Swift
Apple Music ran into trouble before it even launched (and then some more trouble afterward, which we'll get into later), but the company managed to get the world's biggest pop star on its side.
ICYMI: Apple was planning to withhold royalties during the free 3-month trials offered to Apple Music subscribers, and when Taylor Swift caught wind of this, she took to Tumblr to post a gently admonishing open letter to the company. They listened, promising to pay royalties during the free trials after all, and Swift endorsed the service by offering up her 1989 album to stream for the first time, then giving Apple the exclusive rights to her 1989 World Tour Live documentary airing Dec. 20. ( Apple paid Swift for that pleasure.) It was a win for all involved.
Apple Music and the scrambled libraries
Apple rolled out Apple Music on desktops with iTunes 12.2, bundling its streaming library with your iTunes purchases with the help of iCloud Music Library. But when iTunes users enabled iCloud Music Library to merge streaming tracks with purchased ones, they watched iTunes mangle their existing libraries.
In some cases, there were minor problems like album artwork gone wrong. In other, more serious circumstances, iTunes wiped or corrupted thousands of tracks from some libraries, resulting in hundreds of angry Apple support forum complaints and one very high-profile rant.
Apple Music managed to rack up 15 million listeners in spite of the ruckus, though who knows how many more subscribers would've stuck around if their libraries had remained intact?
Where's the Apple Pencil?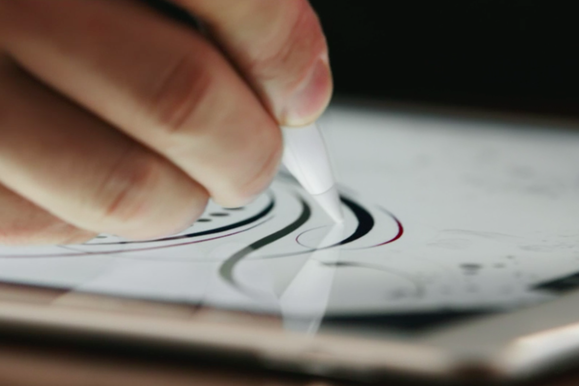 The 12.9-inch iPad Pro launched in November with two complementary accessories, the new Smart Keyboard and Apple Pencil, the company's first iPad stylus. Without the stylus, the new tablet is just a really, really big iPad. With it, creatives have a tool that makes the most of all that screen real estate. So when the iPad Pro went on sale and its accessories, specifically the long-awaited Pencil, were in short supply, Pro buyers were more than a little unhappy. While the Smart Keyboard was also on back order, Apple was also selling an excellent third-party option, Logitech's Create. Apple Pencil has no equivalent, so its absence was a frustrating one for Pro users who had to wait weeks to use the giant tablet to its full potential.
The strange Apple Watch launch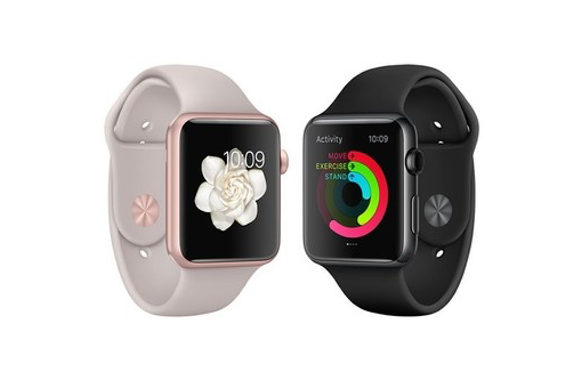 For its most personal device ever, Apple restricted purchases to online only. Buyers couldn't line up at Apple stores to snag an Apple Watch at the height of the hype, and some watch models were on back-order for weeks after launch.
Not being able to buy Apple's latest device anywhere but online at Apple.com was a bit of a shock for buyers used to finding the latest gadgets in retail stores, too. In fact, as Macworld columnist Jason Snell said, the real Apple Watch party didn't start until six months after its release, when Apple finally was able to fulfill demand in launch countries and widened the watch's availability to include third-party retailers.
Malware hits iOS App Store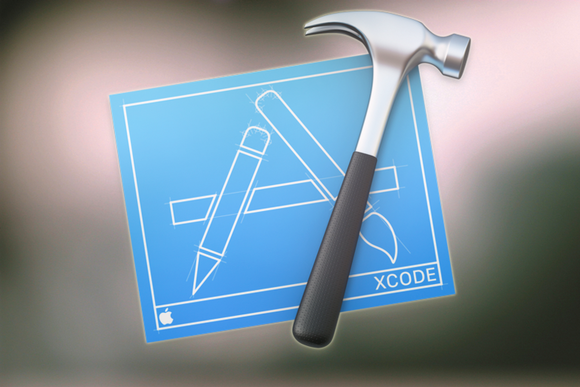 2015 will be remembered as the year malware finally penetrated the iOS App Store, proving that Apple's walled garden isn't impervious to infection. Before this year, you mainly had to worry about malware on jailbroken devices, because Apple's App Store approval process is notoriously tough. But this year, the iOS App Store was hit twice with malware scares, both times in China.
Apps infected with malware managed to bypass the company's security safeguards by using a modified, sketchy version of Xcode, the code used to write apps for iOS, OS X, watchOS, and tvOS. Developers in China downloaded XcodeGhost, an infected version of the code, from Chinese servers because the process was faster. Then those apps distributed the malware after gaining entry to the App Store. YiSpecter, another malware strain, popped up just weeks later, also in China, but was less severe than XcodeGhost.
XcodeGhost didn't have a huge impact on apps, but it proved that sometimes developers will take shortcuts that Apple didn't foresee, jeopardizing the safety of your devices in the process. The going rate for hacking iOS is $1 million, so Apple's software is still incredibly secure, but the scares this year prove it's not perfect.
The new MacBook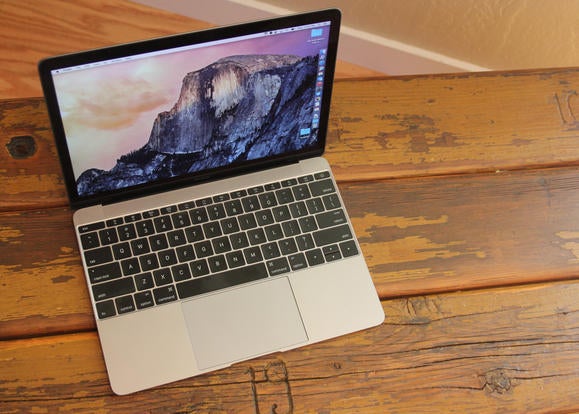 Apple's lithe 12-inch MacBook combines technologies that aren't yet standard, but could be one day. The Force Touch trackpad, super thin keyboard with reduced key travel, and lone USB-C port make the new MacBook a truly next-generation laptop, which is awesome in theory. In reality, the keyboard isn't the easiest to type on, and the USB-C connector makes the new MacBook incompatible with basically every other device you own.
It's frustrating for now, because the USB-C ecosystem is still so small. That will change in the future, but people who drop $1300 on the 12-inch MacBook will face struggles that buyers of other MacBook models don't, at least for awhile longer.
The Apple Car rumors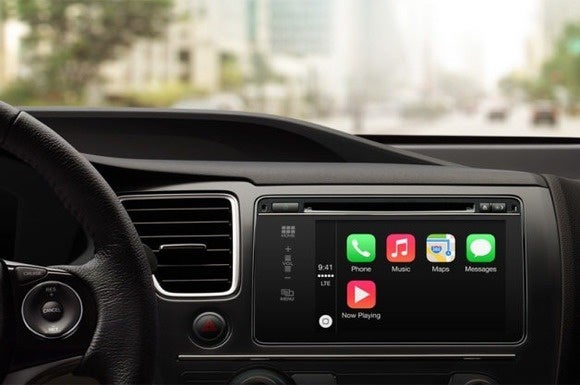 This one is a head-scratcher for sure: Earlier this year, rumors began to swirl that Apple was recruiting a slew of car experts to join the company. At the same time, Apple CEO Tim Cook and design chief Jony Ive began hinting in press interviews that the automobile space was an interesting one. Of course, Apple hasn't come out and said, "Hey, world, we're building an electric car!" But all signs point to a secret auto project in the works at 1 Infinite Loop.
Let's review the evidence: Apple has hired not just car experts, but specialists in deep learning and artificial intelligence. It's unclear if Apple is exploring an electric car or a self-driving one, but over the summer, documents revealed that Apple was on the hunt for a private facility to test something—presumably a car, since that facility is a former naval station where other self-driving vehicles have been tested. Then in August, Apple execs met with California Department of Motor Vehicles reps to discuss the state's self-driving vehicle regulations.
Apple has been interested in cars for some time—that's why the company developed CarPlay, which puts the iPhone experience in your car's dashboard. We wouldn't be surprised if Ive designed the coolest car on the block—we're just not expecting it anytime soon.