These days, keeping up with games can be a full-time job. So how do you separate the signal from the noise, the wheat from the chaff, the Temple Runs from the Temple Jumps? Allow us to help by regularly selecting a game You Should Play.
How utterly beloved is Final Fantasy VII? Well, when a long-requested remake of the 1997 role-playing game was announced at E3 this June, attendees at Square Enix's press conference stood up and cheered, YouTubers posted tearful reaction videos, and the company's stock shot up to its highest level in seven years. Only a teaser trailer was shown, and the game still stole the entire gaming convention.
And I totally get it. To me, Final Fantasy VII is childhood: I encountered the game as a 13-year-old borrowing my friend's PlayStation for a week, and I poured some 40 hours into it during that stretch. I played through it when the PC port came out, played again on PlayStation, and fell deep into online communities surrounding the series. Of course, I was a kid back then, and the idea of playing through a 60-hour game today prompts hysterical laughing followed by sad contemplation.
But maybe it's possible now that Final Fantasy VII is available on iPhone and iPad. The game is as charmingly curious as it ever was, but now instead of settling down in front of a television for a lengthy play session, I can pull out my phone at any time and chip away at an epic adventure in little bits and pieces.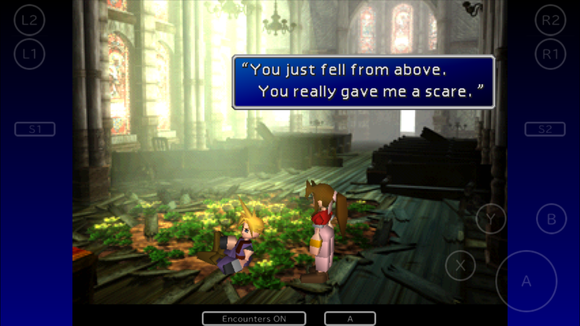 I'm completely clouded by nostalgia here—it's unavoidable, and it makes the game's enduring (and newly touch-centric) flaws easier to tolerate. But still, even if you're coming into it fresh, here are three reasons why this pricy quest is worth digging into on iOS.
It's a big, gripping tale: Role-playing games have come a long, long way since 1997, but while Final Fantasy VII looks rugged and can be quite awkward, the adventure remains compelling. Unrelated to the other core Final Fantasy games, VII follows Cloud, a young ex-soldier who bands together with rebels to take down the powerful Shinra company. That's the starting point, but it hardly describes the entire experience.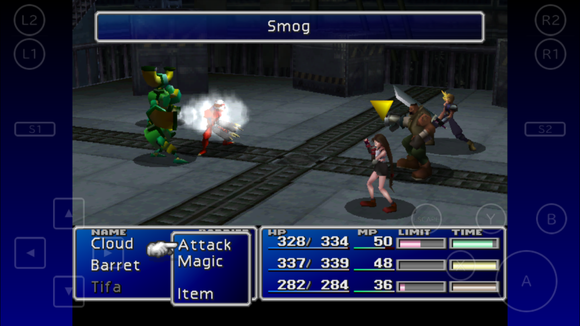 Over the course of a few dozen hours, Final Fantasy VII shifts gears a lot, loops in several other playable characters, and is tonally all over the map: It's silly, strange, confusing, philosophical, and deeply emotional in spots. But taken on the whole, it's a captivating adventure punctuated by powerful moments and plenty of motivation to see it through to the end.
Engrossing gameplay: Storyline and setting prove the most compelling outward aspects of Final Fantasy VII, which was a cinematic game-changer upon release. However, the gameplay can hook you, as well. Beyond exploring the environments, you'll spend a lot of time in turn-based battles (now ideal for touch devices)—and mastering the smart, easy-to-learn Materia magic system and constantly upgrading your gear and abilities makes the eventually-tedious combat stay compelling.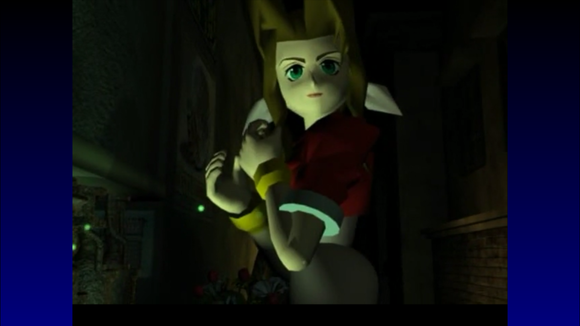 And the aforementioned twists and turns keep things interesting throughout, as well. There's enough variation in locations and enemy types that even repetitive actions take on a new tenor, plus the boss battles—particularly those found deep into the quest—are thrilling tests of tenacity and planning.
It's tweaked for mobile: Large, console-style adventures typically aren't ideal for phones, and Final Fantasy VII isn't perfect in this regard. The virtual buttons are messy and can obscure the action, while there's no great choice between the virtual analog stick and directional pad for movement. However, the game has been tweaked to be optionally more approachable for phone players: You can turn off random battles to quickly breeze through areas, as well as choose to maximize all player stats at any point if you just want to cruise through and enjoy the story.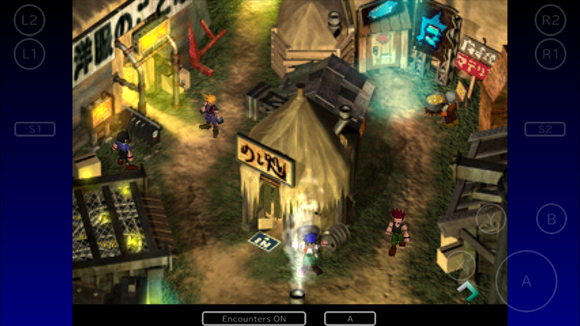 Purists will hate the mere idea of those additions, surely, but everyone else can benefit from the option of an easier, more approachable game. And while needing to use save points to record your progress isn't ideal for a mobile game, they appear frequently enough that a 15-minute gap in your day can probably be used to advance the storyline.
Maybe that's how I'll be able to complete an epic RPG in this day and age, amidst a jam-packed schedule of work and family. In any case, having one of my favorite games in my pocket at all times is hugely appealing. Give it a shot: It might become one of your favorites too.
Developer: Square Enix Platform: iOS (Universal) Price: $16