It's hard to remember after seven years, but the arrival of the App Store was a magical moment in time. Installing apps instead of using the same old built-in software or web-based workarounds suddenly made an iPhone feel new again—that is, until the onslaught of fart apps, tip calculators, and currency converters opened Pandora's box.
Rainbow of options
Although there's more junk than ever lining those virtual shelves, some developers have resorted to clever tactics for peddling their wares now that free is where it's at. That makes Convoto a rarity in this day and age: It's unabashedly a unit and currency conversion app, but one of the most comprehensive I've ever seen.
For one low price, the universal build provides a massive list of unit conversions, including off the beaten path stuff like clothing sizes, cooking, and even radioactivity for the science nerds out there. There are plenty of more practical conversions, such as 168 different currencies with automatic updates, the usual temperature, time, volume, weight, and more.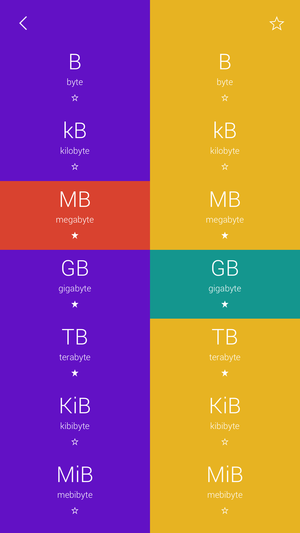 Convoto becomes a convenient, smart calculator with a swipe to the right, an option also available from the home screen on an iPhone 6s, thanks to 3D Touch support with the latest release; shortcuts are also included for the first two conversion categories, which can be rearranged in any order you'd like via drag-and-drop.
All in all, there are 27 such categories, presented as a scrolling list with a different color of the rainbow assigned to each. If you scroll to the bottom, in-app settings include switching to a completely flat look with black text on a white background, disabling keyboard clicks, or turning off names displayed underneath each conversion unit.
Playing favorites
Selecting a category displays a two-column list of available conversions. Pick one from each side, then slide up and down with your finger to see the conversion change in real time, or use the number pad for instead.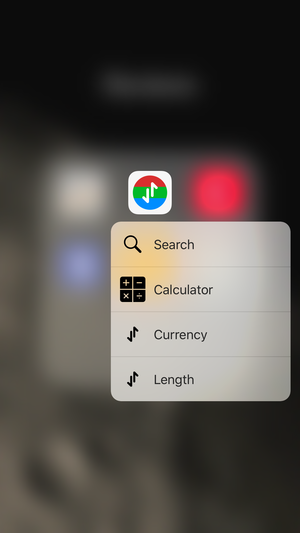 A tiny star under each conversion unit saves that option as a favorite. Because it's easy to get overwhelmed with so many choices, tapping the larger star in the upper right corner works as a filter for displaying only favorites. There's also a search field on the main menu for finding conversions by unit name or code.
While most unit conversion apps go overboard with user interface gloss at the expense of usability, Convoto is gleefully straightforward by comparison. It's simple to use and features clean, highly readable text that's easy to see at a distance.
My only request would be to add a variety of color themes—the existing options are almost too colorful or too plain, so it would be nice to have a pleasant middle ground with shades of a single color, for example. I'm also hoping an iPad Pro update is on the way, because the existing tablet version definitely hasn't been optimized for its giant display.
Bottom line
Convoto may be just another unit conversion app, but it's a darned good one, and you're unlikely to find others that offer a rich set of data in such a fun, customizable way.