At a Glance
Expert's Rating
Our Verdict
As any parent will tell you, kids and corded headphones are a bad mix. My six-year-old son has destroyed at least two pairs in the last year between school and road trips, and the wire is always the first thing to go. That's why I was quite eager to give the new wireless headphones from Kidz Gear a try.
Look ma, no wires!
Like other cordless cans, Kidz Gear Bluetooth Wireless Stereo Headphones promise wireless freedom from tangled or broken cables. The key difference is these headphones are specifically intended for children, so they're roughly 40 percent smaller than usual.
Available in blue or pink, the plastic headphones support Bluetooth 4.0 and work with smartphones, tablets, desktop or notebook computers (including Chromebooks) within a 30-foot range. Pairing was simple: Hold down the Play/Pause button on the right side for five seconds, and select BTKG1 on my son's iPad mini.
After that, he was able to play the same songs on endless repeat (parents, you know what I'm talking about!) for up to 10 hours straight before recharging with the included USB 2.0 cable, which plugs into the base of the left can and works with any compatible charger (not included).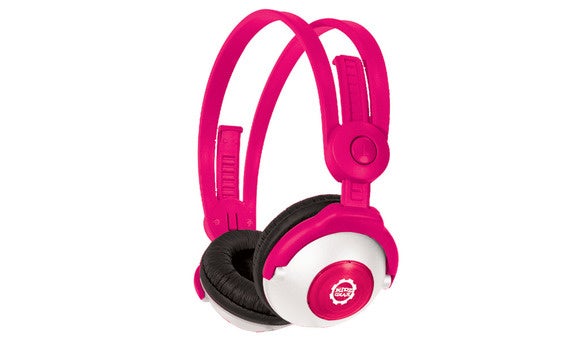 Kidz Gear claims the rechargeable Lithium-Ion battery is good for 180 hours in standby mode. That seems accurate based on my unscientific tests, which mostly involved finding the headphones laying around the house with the power switch on hours after my kid stopping using them.
Pump up the jams
Although they're a snug fit, I was also able to squeeze the headphones onto my adult-sized head and give them a spin. There's an audible prompt when turned on or off using the switch on the right side, which includes built-in buttons for volume and playback control (skip, rewind, fast-forward), as well as recessed ports for the included removable boom mic and 3.5mm audio cable.
The latter is a great idea, because if the battery runs out in mid-jam, the headphones can be used like traditional wired models. Based on my tests, that won't happen often, thanks to the LED status light that blinks red quickly when less than 20 percent power remains.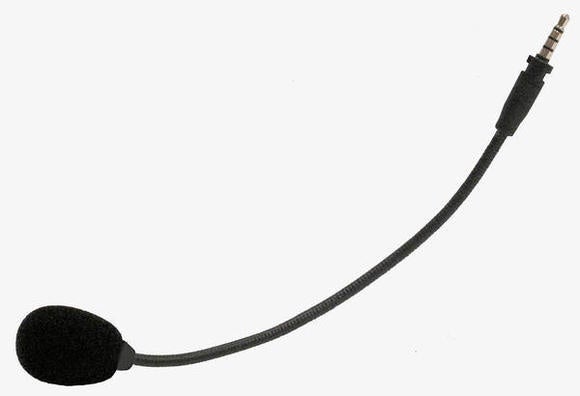 It does feel like Kidz Gear cut a few corners with audio quality—music sounds fairly midrange, without much bass response. The build quality concerned me at first, particularly the headpiece which feels like it could snap in half if the cans are pulled too far apart; a small flap covering the USB port is the only real design flaw, because it doesn't always want to stay in place. Otherwise, the inside padding was comfortable on the ears, and my kid was over the moon at being able to dance wirelessly or FaceTime grandparents for a chat without mom and dad listening in.
They are on the expensive side—$30 more than Kidz Gear's comparable wired model—but parents looking for well-deserved silence will feel it's money well spent, and may even save a few bucks down the road from no more broken wires.
Bottom line
Kidz Gear Bluetooth Wireless Stereo Headphones aren't the cheapest way to keep your child entertained, but they encouraged my son to use his headphones more and for that reason alone consider this kid-tested, parent approved.