A few months back, I wrote a column here about how I had tried, and failed, to embrace smart-home tech to solve some problems I had in my house. The story ended with me triumphantly realizing that sometimes, the high-tech solution is not the best one.
Well, I fell off the wagon.
The timer switch I installed for my front-door lights—so they'd turn on automatically at sunset and stay on until 11 p.m.—burned out a bunch of my light bulbs. Just as with my attempts to install a WeMo switch this summer, I was being let down by the 1950s-era wiring in my house.
So, I ripped the timer switch out and went back to a regular switch. But at Halloween, I wanted to do something to dress up our house for trick-or-treaters, so I put my two LIFX smart bulbs in the two outside outlets, make them flickery and orange, and they worked quite well. So much that I realized I wanted to revisit the possibility of using the Internet to schedule the lighting in my house.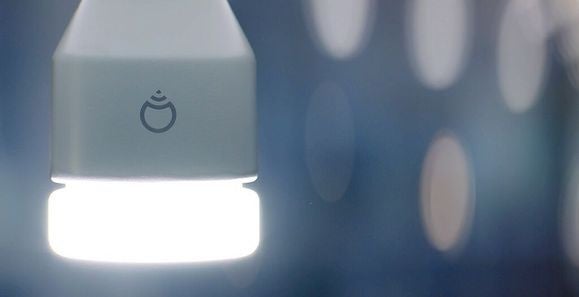 Though LIFX (like most smart bulbs) comes with an app that will do basic scheduling and even use local sunrise and sunset times, I chose to use IFTTT for this task. IFTTT is a service that connects disparate smart devices and services together. It's clunky, but it works! I also set up an IFTTT "recipe" that slowly fades in my outdoor lights at sunset, and another that slowly fades them out at 11 p.m. Separately, I set IFTTT to turn my lights on at 6 a.m. and fade them out at sunrise—it's dark in the morning these days.
Now that it's the holiday season, I went a little further. I modified my IFTTT recipes to color my bulbs green and red at night, too. And our outside Christmas lights are connected to a WeMo switch that's also controllable via IFTTT, so now our Christmas lights go on and off at the same time as our other outdoor lights. All from the Internet. In past years, we've used a simple analog light-switch timer for the Christmas lights, and it worked just fine. But this year they're Internet lights. I'm the only one who knows, or cares, but that doesn't matter to me.
Inside my house it's a bit of a different story. I continue to be frustrated by my inability to find a simple way to set a thermostat on the space heater in my office. The heater is great, but its thermostat and timer controls are analog and, in the case of the thermostat, utterly unreliable. What I want is the equivalent of a Nest, but one that can simply turns the power to the heater on or off.
Unfortunately, while I was able to find a wireless temperature sensor that would accurately tell the Internet the temperature in my office, IFTTT just isn't smart enough to deal with the complexity of my schedule. IFTTT is just what its name implies—if this, then that. A thermostat needs to judge both time and temperature in deciding whether a heater should run or not.
So on this front, I'm sticking with the old tech—a plastic programmable thermostat that plugs into the wall and turns my heater on and off. It works fine, but is it on the Internet? Alas, no.
I have one last piece of home-tech nerdiness to share with you. As I detailed in a nerdy post on my own site, I even connected my home weather station to the lights, so that they change colors based on the outside weather conditions. It's totally impractical, but I did it because I could.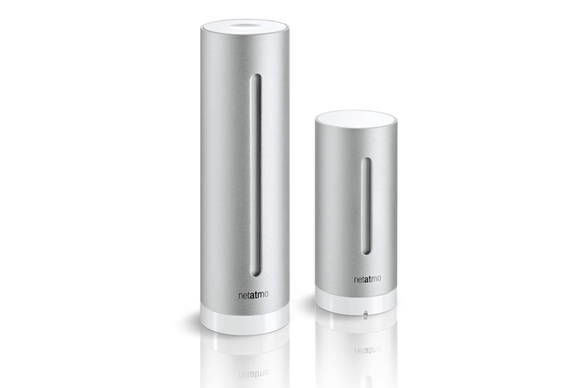 Not everyone aspires to have a home weather station, but I've had mine for 11 years now, and it's been a whole lot of fun. Here in the San Francisco area, our weather conditions can vary widely from place to place, so the temperatures on weather apps and websites very rarely match the actual temperature at my house. My weather station might be overkill—it's a Davis Vantage Pro, but there are other, cheaper options out there, including the Netatmo weather station.
Yep, I'm definitely off the wagon. If connecting the physical world of your home to stuff on the Internet is wrong, I don't think I want to be right.