iFixit just can't help themselves—while "repairability" isn't much of a factor when buying an iPhone case, the fix-anything gurus still tore down Apple's new Smart Battery Case for the iPhone 6 and 6s. They found a big battery, of course, but fewer smarts than you might have guessed.
Apple's $99 case holds a 7.13 watt-hour battery, that's 1877 milliamp hours at 3.8 volts. That's a big battery, more than the iPhone 6s's built-in 6.55 watt-hour battery, so you should get more than twice the battery life with this case attached.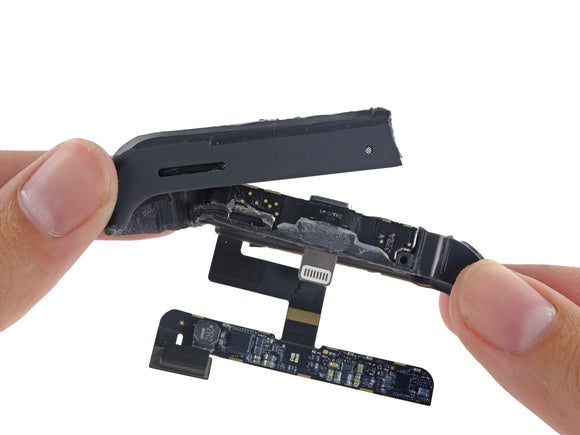 The case does have some smarts inside—namely, the same load switch chip found in Lightning cables, plus a charging controller that's also in the new Magic Keyboard, Magic Mouse, and Magic Trackpad. That means, iFixit writes, "Most of the brains probably live in software on your iPhone." Apple says the case is smart because you can see the remaining battery life for both the case and your iPhone from the lock screen as well as in Notification Center.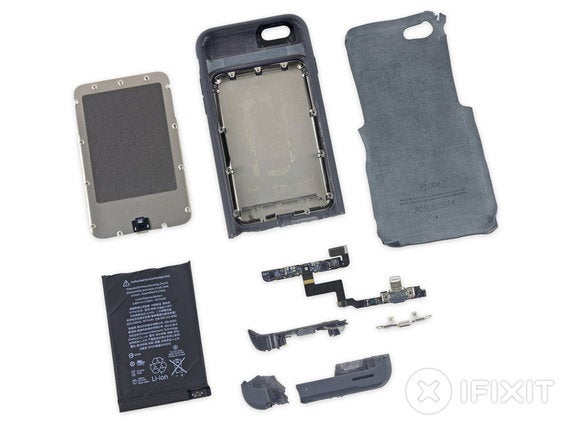 The impact on you: While it only gets a 2/10 repairability score—in other words, you could put a new battery in, but it would be tough with all the adhesive involved—iFixit likes the case, giving props to its microfiber lining, mesh-reinforced flexible hinge, and the metal plate that adds stiffness. And since battery cases are very device specific (this one fits the iPhone 6s and iPhone 6), chances are by the time the case's built-in battery stops holding a charge, you will have moved on to a newer iPhone model.
Do you prefer battery cases for being self-contained, or external batteries since they're clunkier to use but more versatile in what they'll charge? Let us know your thoughts in the comments below.