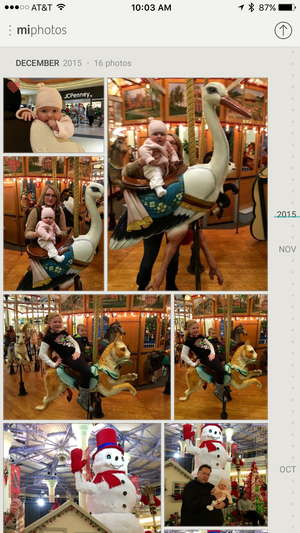 Seems like nearly every month, a new cloud storage service appears on the scene, arms open in the hopes of cradling your precious memories in its loving bosom for a low monthly fee. Having tried nearly all of them by this point, I can safely say none have yet achieved perfection—although sadly, more than a few have pulled bait-and-switch tactics, wound up being acquired by larger companies, or vanished entirely.
To date, iCloud Photo Library has come closest to my own personal Holy Grail, mainly because everything is conveniently available from all of my devices, and new photos and videos are seamlessly synced in the background whenever I'm connected to Wi-Fi. Best of all, if I later decide to crop an image or apply a filter, those changes are automatically applied everywhere as well.
But there are a couple of downsides: Apple is still fairly miserly when it comes to storage, and I still have to manually import photos and videos from my wife's devices, even though she's part of the same iCloud Family Sharing plan. Until Cupertino addresses these shortcomings, the search continues for something better.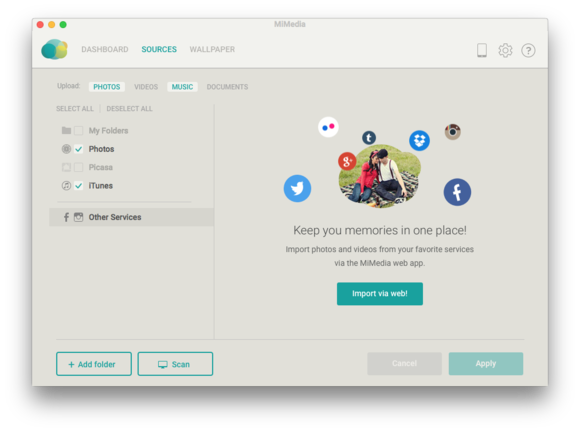 Media cloud
MiMedia doesn't really address my iCloud pain points, but it does get a few things right. The service provides a web app and Mac or PC software for uploading photos, videos, music, documents, or most any other kind of file up to 2GB in size. The Starter plan is free and includes 10GB of storage—enough to back up your iPhone photos, but nowhere near enough for gigabytes of HD video or the average iTunes library.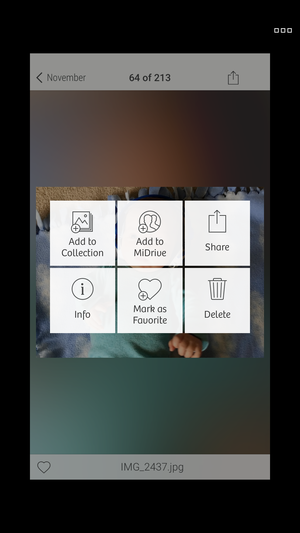 For those you'll need to pay $8 per month ($85 annually) for the 500GB Basic plan; a 1TB Plus plan is also available for $10 per month ($100 annually). Pricewise, that puts MiMedia in the same league as heavyweights like Dropbox and Google Drive, although those services are less media-specific. What sets MiMedia apart is its ability to organize and privately share uploaded content with others.
In addition to importing photos and videos from selected desktop folders, Photos and Picasa libraries, or DRM-free songs from iTunes, MiMedia can also grab content from social networks, Flickr, Tumblr, or Dropbox and make them part of the same library. One thing MiMedia can't do is crop, edit, or apply filters to photos—it's strictly for storing and viewing content at this time.
The OS X uploader is attractive, well-designed, and easy to use, with queue and upload status windows that keep the user informed about what's going on. Unfortunately, it tends to be a resource hog: Despite moderate CPU usage in Activity Monitor, the Mac app caused the fan in my MacBook Pro to go full tilt while in use, even when the software was sitting idle.
Apps for that
In addition to desktop and web apps, MiMedia provides universal iOS and Android apps with the same design aesthetic. A sidebar on iPhone filters by specific media types (photos, videos, or music); on iPad, MiMedia takes advantage of the extra pixels by consolidating options into a single bar across the home menu. Although MiMedia mobile can back up photos and/or videos directly from a device Camera Roll, music files can only be uploaded from the desktop, and documents aren't currently viewable at all from mobile.
Photos and videos can be marked as Favorites or organized into Collections (i.e., albums) just by flicking a thumbnail toward the desired option. There's also MiDrive, a private social network where invited members can share content and text chat with each other. Paid subscriber media shared with Starter users doesn't count against free storage, so it's a great way for families to share without multiple paid accounts.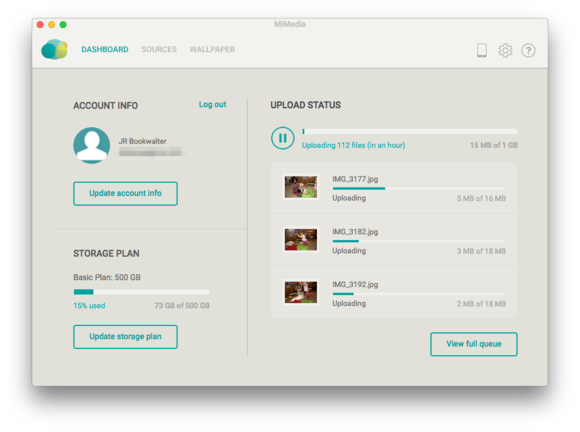 After spending a weekend uploading Photos and iTunes libraries on the desktop, I toggled on automatic uploads from my iPhone 6s Plus to see how the service handled potential duplicates. MiMedia is unique in that users can choose to upload only from specific albums—a convenient option other services would be wise to adopt.
Unfortunately, MiMedia forces iCloud Photo Library images to first download as generically-named FullRenderImage.jpg files prior to uploading, resulting in duplicates of the same photos in the cloud. The only workaround was to turn off automatic uploads on my devices and use the desktop uploader instead.
Bottom line
I really like where MiMedia is headed, and how content is organized and shared. The software lacks the ability to edit photos and the current pricing isn't particularly competitive, but otherwise worth a look for those seeking a user-friendly, media-centric cloud.