Dear Santa,
I know I'm a bit late writing to you this year, but I've been a very good boy and given that you visit every home in the world over the course of a single night I'm assuming my tardiness isn't the insurmountable problem to you that it might be for a nonmagical fulfillment and airfreight service.
I am also a little concerned that the list below is made up entirely of bits of vintage Apple technology which might prove to be a stretch for your team of elves to make, but given that in the last hundred years they've progressed from making teddy bears and candy canes to making PlayStations and BB–8s, I'm also assuming that knocking up a quick Performa or QuickTake 100 should be well within their skillset.
Anyway, Santa, I already have lots of vintage Apple stuff, but this is my wish list for the bits I still covet. Perhaps the boys and girls reading this on Macworld would like to share in the comments below what bit of obsolete Apple hardware they would most like to unwrap too.
iMac G3 Snow
Something appropriately festive to start us off: I would love an iMac G3 since that machine marks such an important moment, an inflection point even, in the history of Apple, but if I'm honest the candy colors look a tad garish to my eyes these days. The Snow model, though, has a lovely sci-fi quality—I love the milky semi-translucency—and coincidentally it's also from the last rev of the iMac G3 line, so it has as much grunt as I can hope for from one.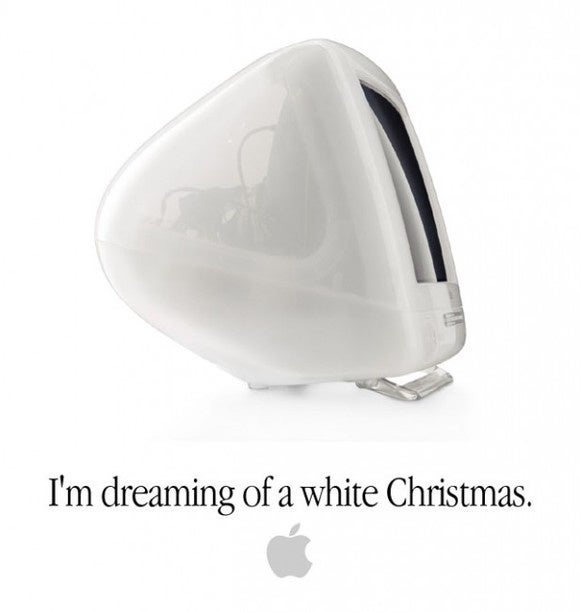 G4 Cube
I owned a Cube once but I sold it when I left university. Man, of all the things I did at university, Santa, that's the one I regret most. That machine was flat-out beautiful, and I never felt more like crew of the Enterprise extracting a fuel rod or something as when I flipped the Cube over, released the handle, and pulled the whole computer out of its casing. I even did this just for fun sometimes. (This rather gives a lie to the impression I created earlier in this paragraph that my uni days were a blur of unbridled hedonism and excess.)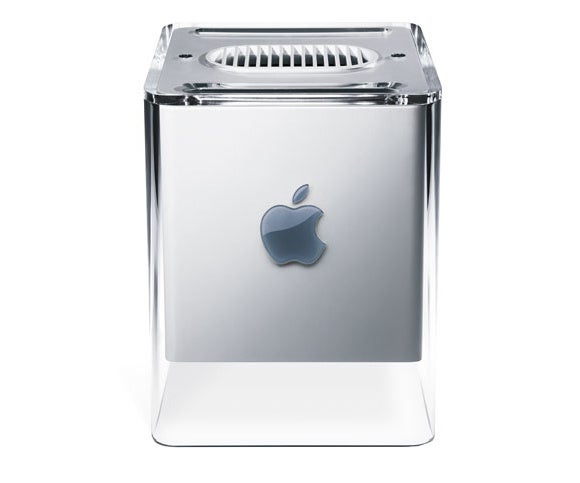 Macintosh Plus
A confession: I don't actually have as much affection for the original Macintosh design as I do for the Classic, though I can see that the chunky chamfers and warm tones of the plastic have their charm, but I surely can't call myself any kind of retro Mac aficionado and not have one of these.
Macintosh LC with 12-inch RGB display
The LC is a great little machine in itself—even if open to allegations of being underpowered—but it's the combination of this with the 12-inch RGB display perched perfectly above it that I really love. A beautiful example of the Snow White design language that some of my favorite early Macs used.
eMac
The eMac was a weird little anomaly: a cheap machine mostly envisaged for the education market. I love its large-radius, Baymax-like curves and bulges, and though I don't really have room for it in my house, I have room for it in my heart.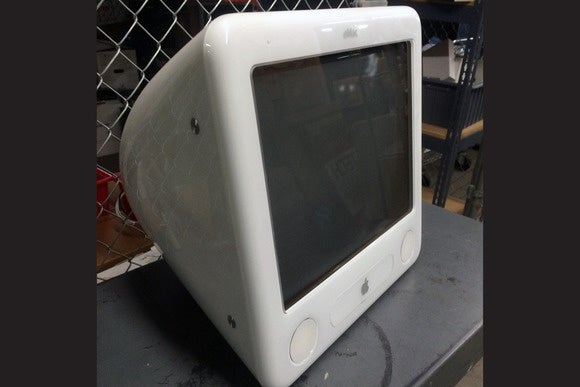 Power Mac G4 Quicksilver
I know that the later Mirror Drive Door G4 has its fans, but for me the design of the case that was introduced with the Blue & White G3 reached its apogee with the Quicksilver. Even today it looks sleek and modern, and if I want one of the G3/G4 cases in my collection—and I do—then I want this one.
iBook G3 Tangerine
There's a scene in Legally Blonde (shut up, alright?) where Reese Witherspoon's quintessentially ditsy character shows up to a lecture with one of these, while everyone else has sober ThinkPad-style laptops. Everyone thinks she's a moron, but—spoiler!—it will become apparent that Witherspoon's moxie will ultimately be vindicated. It's a slightly daft and frothy film, but I quite like the message that she succeeds on her own terms rather than by capitulating, Grease-style, to the norm. And the iBook is the perfect symbol of that. Sure, it might look a bit vacuous to some, but dammit, it's a perfectly good laptop, and it's quite nice that we have the option of buying something that's fun as well as competent. Had, rather.

Xserve rig
I remember going to talk to Apple in Paris about Xserves, and seeing them racked up, lights blinking and fans whirring as they did stuff, was weirdly really exciting for me. I'd like, please, one of those little filing-cabinet-sized rack mounts, please, filled with a few 1U Xserve slices and some Xserve RAIDs. I have zero idea what I'd do with them, but I'd find something, just to see those lights twinkling away.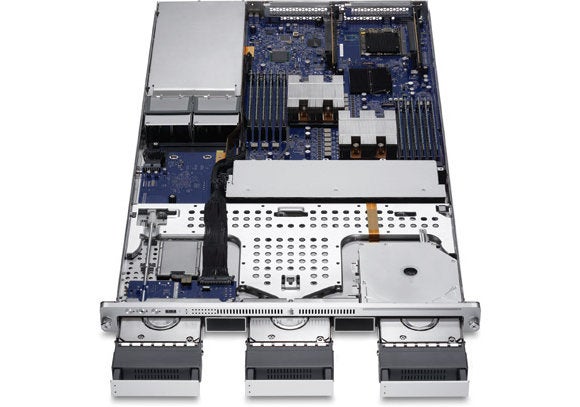 QuickTake 100
The iPhone has revolutionized photography, but this was actually the second time Apple had done so. The first was with the QuickTake 100, the first consumer digital camera, developed in partnership with Kodak. (Ah, Kodak…) I'd like one of these in part for its historical value but also to remind myself how far digital photography has come in its 21 years.
Multiple Scan 15 Display
Let me be clear: this is an appalling monitor. Its case is inelegant, its screen is fuzzy and small, and yet it's nevertheless bulky. But it was the first Apple display my family had so I have real fondness for it, and I want a CRT display to use with my old Macs that doesn't take up a huge amount of space.
Converted M0100 mouse
And if all that is just too tricky for you to source, Santa, just fire up Safari (you use a Mac, right?) and go to this page, where an enterprising hacker is selling original Apple mice converted to optical and USB. I'd like it in the original beige, please.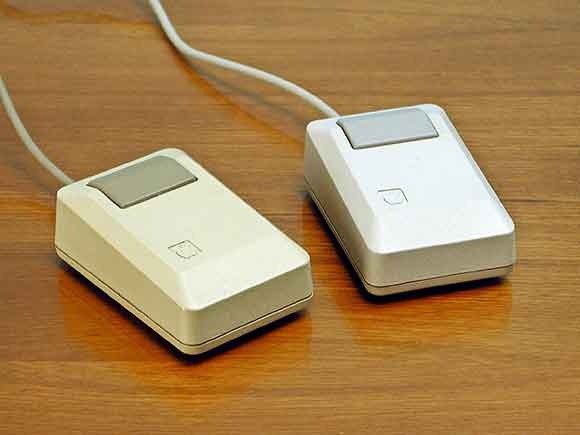 Thank you for your time, Santa. If you could see your way clear to slipping even one of these under my tree that would be wonderful. I hope you, Mrs. Claus, the elves, and the reindeer are all well.
Yours sincerely, Christopher Phin (aged 35¾)