These days, keeping up with games can be a full-time job. So how do you separate the signal from the noise, the wheat from the chaff, the Temple Runs from the Temple Jumps? Allow us to help by regularly selecting a game You Should Play.
Got a few minutes to kill? It's tempting to go with something light and fluffy: A round of Candy Crush Saga or Angry Birds 2, perhaps, and both certainly provide plenty of content to dig into. HoPiKo has a lot of levels on offer as well—hundreds, in fact. But most only last a couple of seconds. And nearly all of them are wildly difficult.
Insanely difficult. Punishingly difficult. Even hilariously difficult—because when you find yourself with a mere second to react to a complex stage layout put in front of you, all you can really do is laugh off the absurdity of the premise and try again. And that's perhaps the best part of HoPiKo: As hard as it often can be, it's also incredibly addictive, and the game wastes no time flinging you back into the action.
And I do mean "flinging." Platform action is difficult to do right on touch, due to the quick, precise inputs needed to overcome Super Mario-esque challenges, but HoPiKo finds its own formula with a pull-and-fling mechanic. It's used to whip your little hero around hazards and onto the next landing spot, but stay still for more than two seconds and you're usually toast. Game over. The rapid pace is startling at first, but it ultimately makes this indie gem all the more appealing.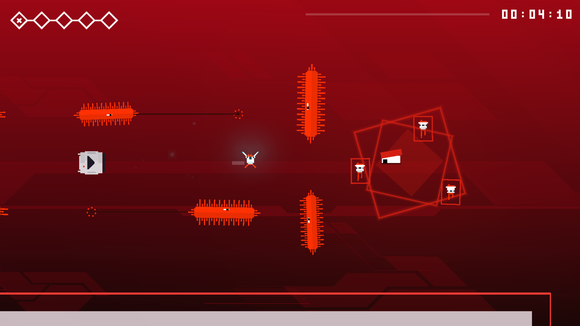 Up for the challenge? Here are three ways in which this platformer soars on the iPhone and iPad:
Frenzied action: HoPiKo provides a serious challenge throughout, thanks largely to its speedy premise and increasingly busy stage layouts. With each tiny new location, the level begins and you have about a second to read your surroundings and another second to act. Angry Birds uses a pull-and-fling mechanic to let you carefully judge a shot and aim with precision; by contrast, HoPiKo makes you quickly dart around without time to second-guess a decision. But it works really well, and the need to keep moving and acting makes the game really exciting.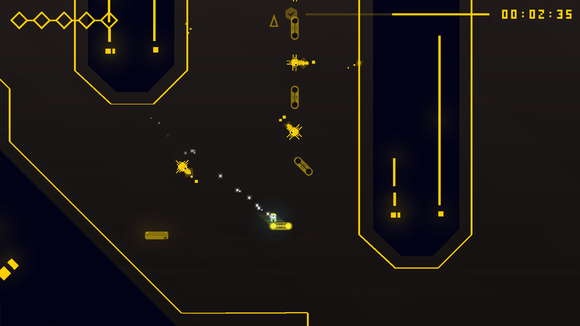 Punishing fun: Part of what makes HoPiKo so challenging—but also so alluring—is its distinctive progression system. Rather than clear a single stage, save your progress, and then pick another, HoPiKo makes you take on five levels at a time, all back-to-back. And if you lose any one of them, even the last in a set, you have to start the whole bunch over again.
The stages themselves are never more than a few seconds apiece, but you're still required to learn and memorize five tactical plans in a row to unlock the next area and continue ahead. That adds a lot of tension to the game, but it also makes success feel a lot more rewarding. It also provides incentive to go back, cut down spare seconds on each stage, and come out with a faster overall time. The Game Center leaderboards certainly make that a nice extra task beyond simply finishing levels.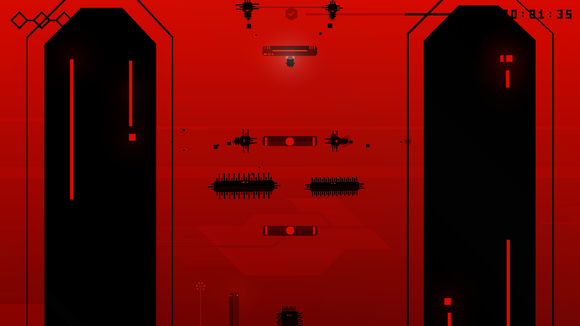 Pixel perfect: HoPiKo's excellent presentation is another big perk here. The retro-influenced, pixel-centric design pairs well with the difficulty level, recalling the kind of steep difficulty you'd find in old-school classics; meanwhile, the pulsing chiptune soundtrack is a perfect accompaniment that helps drive the action. And both complement the game's (very light) story about commanding little creatures that go around killing the nasty bugs found in game consoles. A game about gaming hardware inspired by classic games? Sold.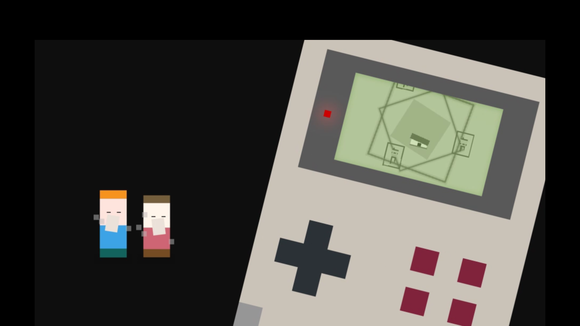 All told, Laser Dog Games' latest does a great job of delivering hardcore-worthy mobile challenges with accessible mechanics and engaging design. Anyone seeking an easy, breezy game to while away the minutes with might struggle here: The individual stages are very short, but you'll need to focus your attention to clear each set. Do so, however, and you may well enjoy one of the best original action games released on iOS this year.
Developer: Laser Dog Games Platform: iOS (Universal) Price: $4