Did Santa bring you a new iPhone? Man, that jolly old elf is solid. Faced with literally more than a million apps and games on the App Store to choose from, however, how can you possibly pick the best things to add to your luscious new slab of technology? Why—coincidentally—by continuing to read this very page!
The apps below are some of the very best that exist for the iPhone and iPod touch, whether that's because they do something better than the built-in apps, really help show of your device's abilities, or are just flat-out awesome.
Sky Guide
This venerable app is still one that can elicit coos of admiration. Sky Guide ($2.99) is a reasonably simple idea—using your iPhone's sensors to allow you to hold it up to the night sky to identify the stars, planets, constellations and more using augmented reality—but the effect is remarkable: You feel like a genie! Once you've identified a heavenly body, tap it to learn more, or search for things you want to find, such as the International Space Station; in this case you'll see where it is, its projected orbit, and when it will appear in the sky.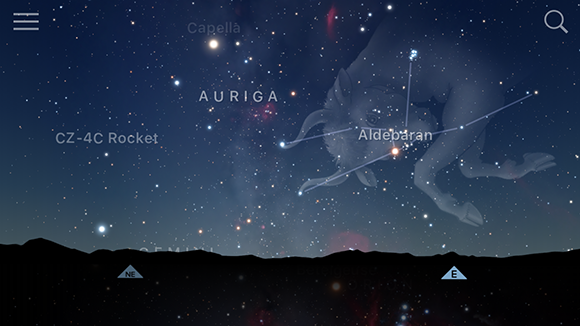 An honorable mention here for Plane Finder ($3.99) too, which is the same basic idea but for identifying planes flying overhead. Knowing precisely where a tube of holidaymakers is headed and on which luxury airline adds a certain piquancy to your jealous and impotent fist-shaking.
Dark Sky
Knowing today's vague weather forecast for your state isn't especially useful to many of us. You want to know: Should you take the dog out now, or is it about to lash with rain? Is it worth making a dash from the car to the shops in this downpour, or is it about to stop? The highly accurate, hyper-local forecasts in Dark Sky ($3.99) make this possible, and you can set customized alerts at different times of day so you know whether to put on your heavy coat, pick up an umbrella or your way out the door, or grab the sunscreen. Plus, it works on the Apple Watch too, and even the small watch-face complication is used smartly to provide a lot of information in a tiny space.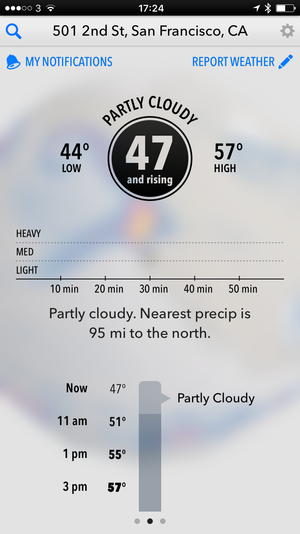 Overcast
No, it's not another weather app, but a podcast player. While Apple's own app will suffice for most podcast dabblers, serious aficionados want to get in on Overcast (free, with optional patronage). It helps you discover and sample new podcasts—in part by helping you hook into what your friends on Twitter are listening to—create smart custom playlists, and do clever things to the playback to help you listen how you like.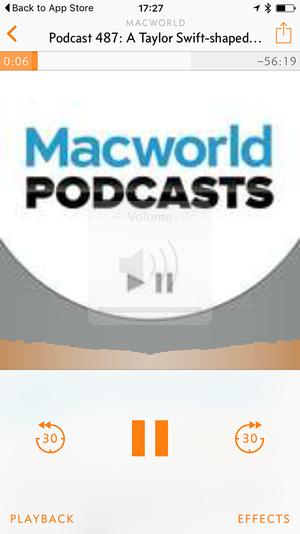 Google Maps
Apple's Maps app has gotten much better since the ropey days of its launch, and it's certainly prettier and more comfortable on iOS than its competitor from Google, but there's one crucial area where it still lags well behind: POIs. Points of interest could be anything from generic gas stations to a mom-and-pop independent craft suppliers in a tiny town in Iowa.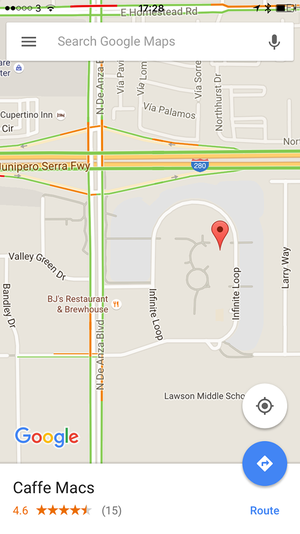 Searching for POIs in Apple Maps is still frustratingly hit-and-miss, but unsurprisingly Google Maps (free) is usually completely reliable—and you get Street View here too so you can even check the business you've found is the one you want. It's sat-nav view is harder to follow, but it's there.
Citymapper
If you're lucky enough to live in a city covered by Citymapper—or, in some ways even better, if you're visiting one of these cities on business or vacation—you want Citymapper (free). Tell it where you want to get to, either from where you are or from a specific starting point, and it will calculate your routes.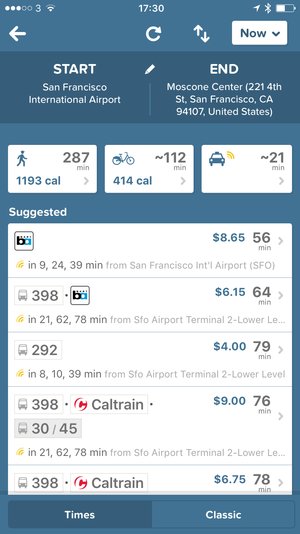 The best bit, though, is that it will present you with options for walking, taking a cab (with estimated cost) and a whole range of public transport alternatives with live departure times, and all in a clear and easy to understand list. Once you've picked one it shows you turn-by-turn directions, including alerting you when you should be getting ready to alight from a bus, say, along its route. Works great with the Apple Watch too.
Fantastical
An app so much better than Apple's equivalent it's downright embarrassing. In part we love Fantastical ($4.99) for how it makes such better use of the screen space to fit more—and more useful—information into the same rectangle, but the real draw for many is its natural language input of events. No more pecking away at different fields and controls; just type in "Meeting with Caitlin next Wed 10am at Society Cafe /w" and the correct appointment will be added to (in this case) your Work calendar.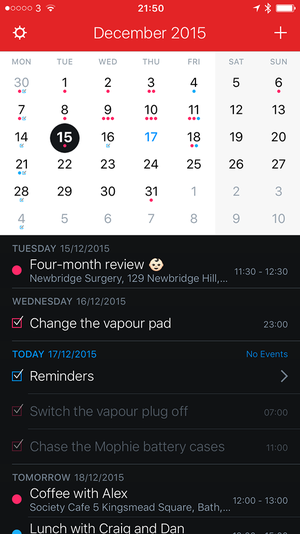 There are handy 3D Touch actions from the Home screen, and it works great with the Apple Watch; indeed, the complication is color-coded so you even know at a glance what calendar upcoming events belong to.
Cheatsheet
We all carry around a weird little mix of information snippets: Wi-Fi passwords, access codes for doors, the correct dimensions of images we prepare for websites, and so on. Stop carrying them around in your head or festooning your Mac with scribbled Post-it notes, and get them into Cheatsheet (free, with in-app purchase) instead. The simple but effective app lets you enter these little chunks of info, assign an icon to make it easier to identify, and then have them all terrifically accessible in a Today widget or on your Watch. What's more, and this is really clever, it can act as a keyboard, making it easy to type these fragments of data into any document or field just by tapping on them. So great.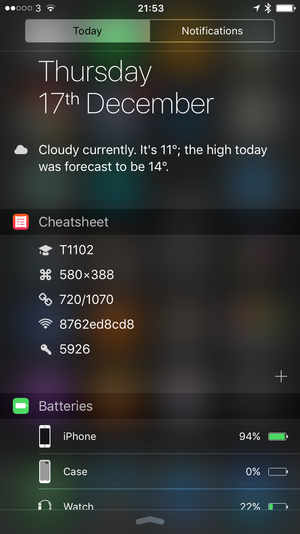 Keynote
If you want an example of how hugely ambitious (but also eminently usable) apps on the iPhone can be, look no further than Apple's own PowerPoint equivalent, Keynote ($9.99). Whether you're doing last-minute tweaks to a slide deck you created on your Mac (and synced via iCloud) just before a business presentation, or you're building something fun from scratch all on your iPhone, Keynote's rich toolset makes the process surprisingly viable. Plus, plug in an HDMI or VGA adapter to the Lightning port on your iPhone and you can present straight from your iPhone (optionally controlling it with your Apple Watch) rather than lugging a laptop around. Be warned: you'll get at least as much interest from your audience about this setup than about your presentation.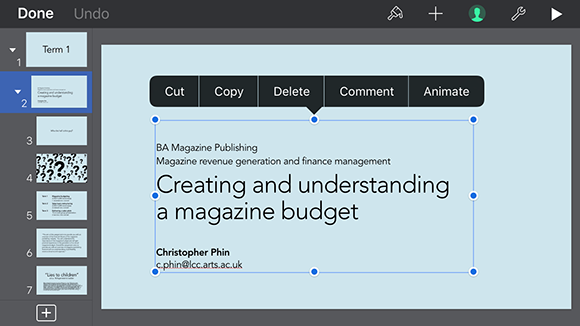 Camera+
The filters in Camera+ ($2.99) are no more than OK—though the fact that you can stack and adjust the strength of them can result in some spectacular shots—but it gets included here for two reasons. One is the editing tools in the Lab for tweaking temperature, exposure and so on—in particular the dramatic effect you get with Clarity Pro—all of which are easy to use and produce good results. The other reason is its shooting tools. It adds some great manual controls for white balance, ISO and shutter speed, lets you set the focus and exposure points separately, and most impressively of all lets you lock the lens elements of your iPhone's camera into a position so that you can focus much more closely than with the built-in app for some first-rate macro shots.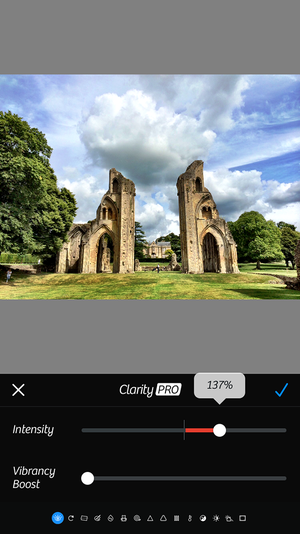 VSCO
It feels sometimes like there are more photo editing apps for the iPhone than there are atoms in the observable universe, but VSCO (free, with in-app purchases) manages to set itself apart. Yes, it has some truly excellent tools for editing your pictures manually, but where it really shines is in its beautiful, elegant filters. There are some included, some can be added for free, and some packs are available for in-app purchase, but as a way of cheating your way to shots that look like they're plucked from the pages of a quarterly hipster magazine about fixies and flat whites, they're without equal.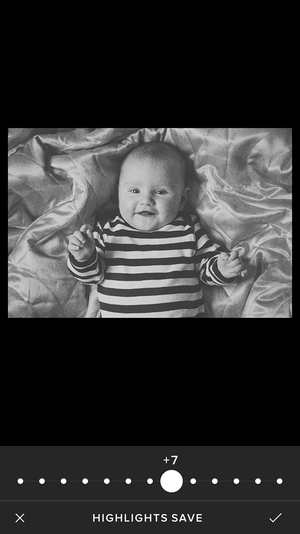 Honorable mentions here for Pixelmator ($4.99) as a more serious, Photoshop-like image editing tool, and the ubiquitous Instagram (free), which has much more sophisticated image editing tools than most people would give it credit for.
Tweetbot
Sure, you can just use the free official Twitter app—and yes, this is the way to ensure you get access to all of Twitter's newest features as soon as they're ready, for better or worse—but for the Macworld gang there's no substitute for Tweetbot ($4.99).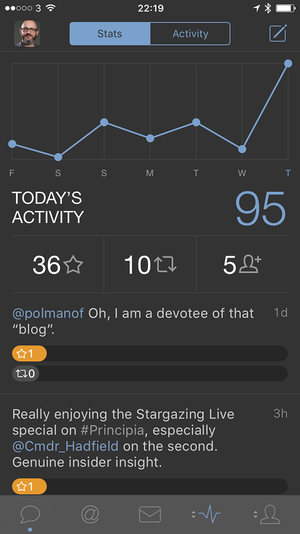 It's fast and powerful, letting you easily set sophisticated mute filters to keep your stream as interesting and relevant as possible, sync your position in the timeline between multiple devices (including the Mac version), and as shown here keep track not just of who has favorited, replied to, quoted and so on which of your tweets, but also, for those rampant egomaniacs among us, how much engagement you've gotten over the last week.
Monument Valley
I've so far steered clear of games in this list, but I have to make an exception for the wonderful, sweet Monument Valley ($3.99). This puzzle game looks beautiful, with its pastel colors and Escher-like constructions, and it has a calm, spare soundtrack that creates a lovely little world when you're playing it. The mechanics are simple, and the puzzles ramp slowly in difficulty—though even the hardest, while requiring you to twist your brain in such peculiar contortions it feels like it might flick out your ears, is still eminently solvable. It's just a truly magical little game; we challenge anyone to disagree! And when you're done with that, try Lara Croft GO ($1.99), and don't forget about Super Mario Run—it's totally worth the $10 to unlock the whole thing.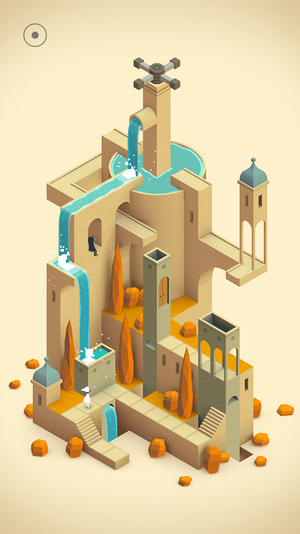 So that's our list, and if you add all those apps to your new iPhone you'll make it even more astonishing. Enjoy your new phone!