These days, keeping up with games can be a full-time job. So how do you separate the signal from the noise, the wheat from the chaff, the Temple Runs from the Temple Jumps? Allow us to help by regularly selecting a game You Should Play.
It's rare for a mobile game to be so visually entrancing that you feel immersed in that world—after all, you're probably playing this game while you wait in line at Starbucks. But Lumino City is one of those unicorns: A beautiful handmade paper world with a vague but intriguing story, several challenging puzzles, and smooth point-and-click gameplay that will sweep you off your feet.
You play as Lumi, a young girl looking for her grandfather (who was mysteriously kidnapped while she was downstairs making tea) in a slightly run-down city called Lumino City. Lumino City is built on/in a mountain top, so it's full of quirky characters and improbable architecture. You'll need to solve puzzles and fix residents' problems to progress through the city and be reunited with your grandfather.
This incredibly detailed puzzle game is beautiful and challenging. Here's why:
Not your average mobile puzzle game: There are plenty of pretty mobile puzzle games on the market—Lumino City's stunning visual style and tap-friendly gameplay is reminiscent of Monument Valley and Forgotten Shores. But Lumino City wasn't initially designed for mobile—it was originally released in 2014 as a PC/Mac game. And the caliber of the puzzles in Lumino City belie its origins—this is the typical ultra-casual puzzler we're used to seeing in mobile games.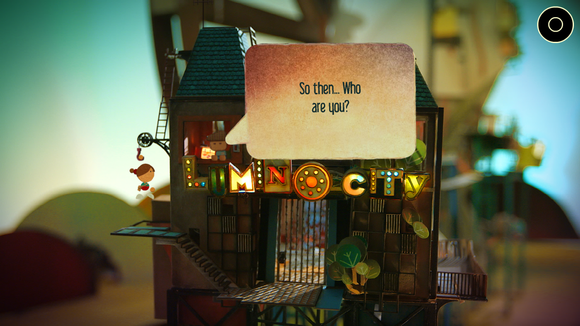 The puzzles in Lumino City are surprisingly challenging, and require you to use both your memory and your math skills. A notably difficult puzzle for me was remembering six—that's right, six—bars to a song that my character, Lumi, had to play on a guitar. I know that might not sound like a lot, but the game was asking me to remember a 30-note pattern, which isn't exactly easy for someone who's as easily distracted as I am. Other puzzles involve decoding messages, picking locks, and tricking a sea captain into thinking he's on the open ocean. The puzzles aren't so challenging that you'll feel frustrated—and if you do, there's a unique hint system by way of a 900-page "Handymanual" handbook—but you aren't going to breeze through this game the way you did Monument Valley.
Exquisite attention to detail: Lumino City is one of the most unique looking games I've seen. The majority of the game takes place in Lumino City, a city built up in the air… on top of a cliff… and partially inside and around a giant Ferris wheel. Visually, the game is stunning, with incredibly detailed scenes made of paper, cardboard, and wood.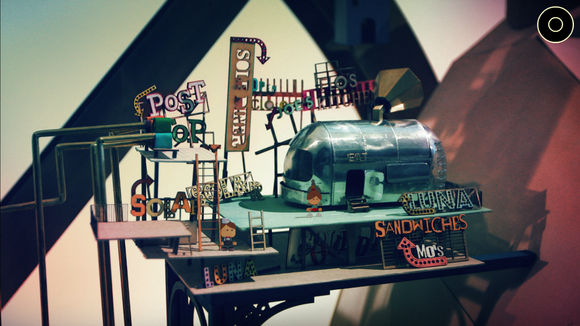 Actually made of paper, cardboard, and wood. The team that made Lumino City actually hand-built a three-dimensional model city, and the visuals you see in the game are from that real-life model. So Lumino City's graphics look like they come from real life—because they do.
But it's not just the city that impresses. The game's clever hint system, the Handymanual, is a 900-page illustrated handbook that your character can leaf through to find solutions to just about any puzzle or problem. The first page features a Table of Contents with "Pages of Note" marked down—these pages of note are the pages you'll use to find solutions if you're stuck. There are about 40 pages of note, but that didn't stop the developers from filling every single page of the book with stories, notes, and illustrations.
Intriguingly quirky characters: I won't lie—the central plot of Lumino City is a bit thin. After finishing the game, I'm still not entirely sure why Lumi's grandfather was kidnapped in the first place. But if you ignore the main plotline, the city's many residents (who Lumi meets on her side-quests) are fascinating. While there may not be a strong central story to tie everything together, the conversations Lumi has with various characters in the game are well-written and intriguing; I didn't once find myself skipping through dialogue to get to the next puzzle.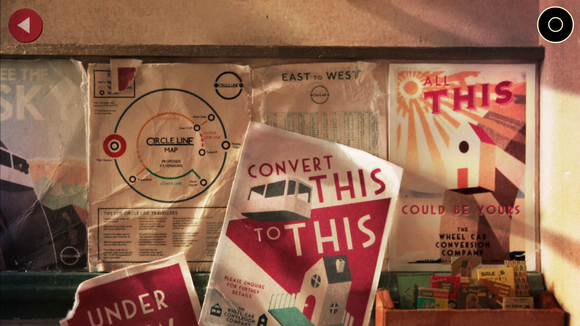 And it's not just the residents that are fascinating. The city itself has all sorts of lore to discover—from the hundreds of "unnecessary" Handymanual pages to a spate of brochures you'll find in an old bus station to a library with 26 different books to check out (you only need one of these books to solve a puzzle). These little details make Lumino City seem like a real city to explore, rather than just a canvas for you to solve puzzles on.
Developer: State of Play Games Platform: iOS (Universal) Price: $5