2015 was a huge year for Apple, and you know all eyes will be on the company in the year to come. Will the Apple TV make a strong showing this holiday season? Will the iPad Pro be enough to reverse the iPad line's recent sales slump? Will the so called Apple Car remain a secret? We take our best guesses at Apple's destiny for the next 12 months.
Apple Car
We think the Apple Car will stay a secret—an official secret, anyway—throughout 2016. Tim Cook will stay mum, Phil Schiller won't spill 'er, Jony Ive won't invite any reporters to his stealth Apple Car lair. Rumors won't stop, based on clues from outside Cupertino, perhaps another company or a regulator or testing facility will let a nugget of info loose here and there. But we can't get the whole picture from tiny tidbits, and we don't expect Apple to shine a light on the Apple Car project this year.
USB-C
The Port That Would Rule Them All might not enjoy a terribly long reign. In 2015, Intel announced Thunderbolt 3 uses the same connector as USB-C, and Apple has put Thunderbolt in every Mac for a while now—well, except that new 12-inch MacBook that only has USB-C. Will the next model get two Thunderbolt 3 ports instead of two USB-C? This likely depends on timing, but we think there's a good chance.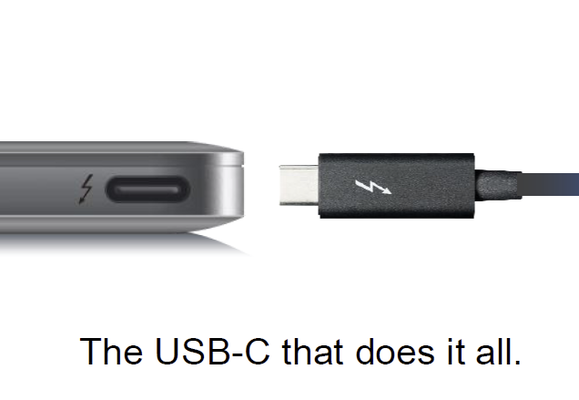 Mac Pro
Speaking of Thunderbolt, what about the wastebasket? Since its debut two years ago, Apple has not updated the cylindrical Mac Pro. We think 2016 could be the year? Intel unveiled Thunderbolt 3 in 2015, and with its port compatibility with USB-C, the Mac Pro could undergo a major revision: It could be not only the first Apple computer that supports Thunderbolt 3, but also Apple's first Intel computer without ports solely dedicated to USB. That would also mean Apple would have to introduce yet about adapter, the Thunderbolt 3 to USB type-A connector adapter. But who doesn't love a good Apple adapter?
iPhone 7
Since 2015 was an "S year," 2016's iPhone should see a redesigned case (if the pattern holds, anyway), and a big selling point or two that would compel as many upgrades as possible. Apple's been accused of "not innovating enough" when it comes to the iPhone especially, but the company takes the wiser approach of tweaking what works about the iPhone rather than just overhauling everything.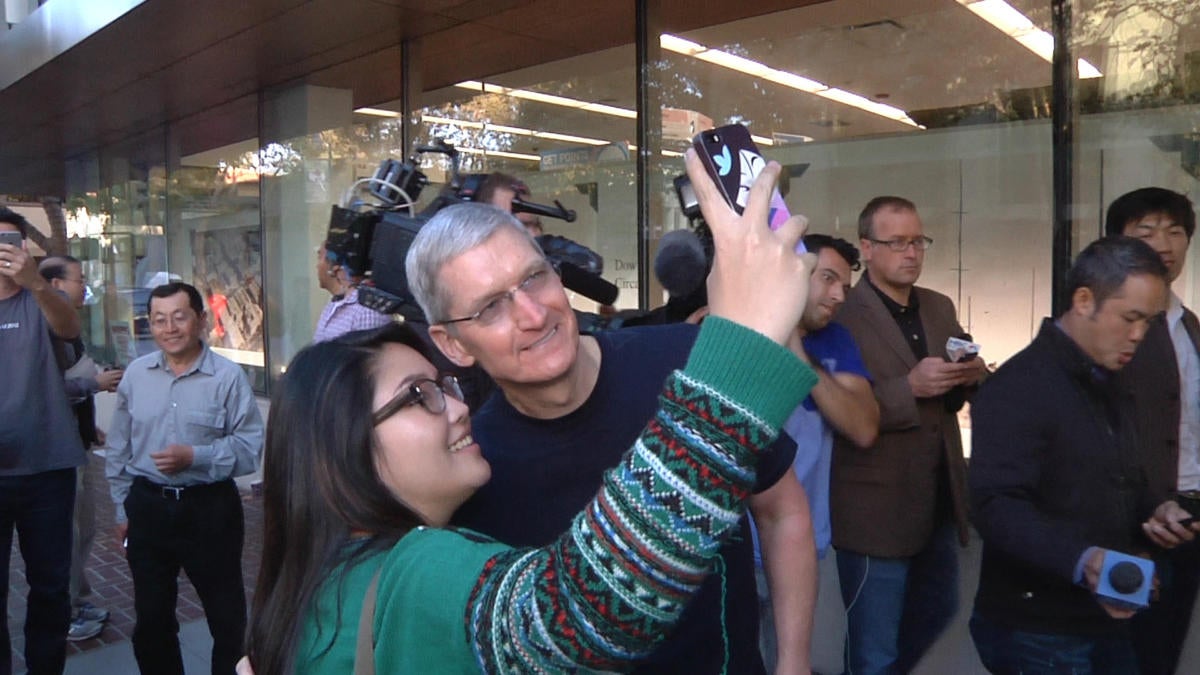 We think the iPhone 7 will feature further refinements that work on some pain points—wireless charging, haptic feedback for the software keyboard, and perhaps a camera that shoots 3D video. Waterproof would be a nice touch, along with better battery life, even if it can't be the thinnest phone ever. And this is less likely, but following the trend of the iPad Pro and solid-gold Apple Watch Edition, Apple could sell an ultra-high-end model for the iPhone owner who has everything, upgraded with real gold accents and a fancy OLED screen.
iPhone 6c
On the lower end, we believe the rumor that Apple will release a 4-inch iPhone this spring, which has been referred to in the press as the iPhone 6c. Without 3D Touch or the top-notch camera of the flagship iPhones, the iPhone 6c would still make a splash with a colored metal case, Touch ID (gotta get more people using Apple Pay, after all), and the fun pocket-friendly size people have been asking for since the iPhone 5s. Small, medium, and large are the pattern for a reason, and Apple's big phones haven't captured everyone's hearts, so this is a rumor we believe in.
iPad
The iPad has been locked in a pattern: Apple refreshes it, everyone says they love the new model, but sales keep slipping. We think the iPad Pro will make a noticeable impact on iPad sales, even if it doesn't totally reverse the slide. (What's the end of a quarter without hearing Tim Cook explain the cannibal effect once more, and profess that he's still bullish on iPad as a whole?) In 2015 we saw the expansion of Apple and IBM's push to create iPad apps for specific workplace functions, but corporate IT departments don't turn on a dime, so 2016 could be the year the clipboard-to-iPad transition starts to really accelerate. In 2015 we got a new iPad mini but not a new iPad Air, and we think Apple might stagger those two models, since the upgrade cycle is much longer for an iPad than for an iPhone—hopefully the iPad Air 3 will have a faster processor, 3D Touch (despite rumors to the contrary), and support for the lovely yet elusive Apple Pencil.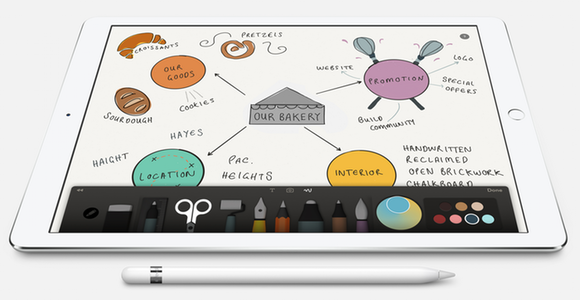 Apple Music
Apple Music got off to a good start in 2015, racking up 15 million subscribers before the year was out, and the same person who got people talking about Apple Music's launch— Miss Taylor Swift, of course—made another splash at the end of the year, by announcing her 1989 World Tour concert film would be available exclusively on Apple Music beginning Sunday December 20.
Every streaming service needs something to set it apart from the crowd. Tidal has a high-quality option and some exclusive content. Spotify has running playlists that adjust to your pace and a new DJ feature. Google Play Music comes with the ad-free YouTube Red. Apple Music has some playlists and Beats 1, but in 2016, it could take this Taylor Swift moment up a notch and become the Netflix of concert films. That means both negotiating with the movie studios who already sell concert films in iTunes to allow them to be streamed in Apple Music, as well as creating new ones. From its own Apple Music Festival to the biggest tours and festivals worldwide, Apple could bankroll documentary filmmakers to produce exclusive full-length concert documentaries that could lure in tons of new subscribers.
Apple Watch
The latest rumors on the Apple Watch indicate that Apple is prepping a new model, not just adding smart bands that collect more health data without requiring users to upgrade their entire watch. We definitely believe that a second-generation Apple Watch will be released in 2016, just because the first generation is still a little thick and a lot sluggish for an Apple product, even running watchOS 2. Giving the Apple Watch 2 a front-facing camera for FaceTime and other video chat, as well as a Wi-Fi chip that can jump onto a network without first connecting to an iPhone will appeal to consumers as well as developers. And the smartwatch market is too new and growing too quickly for Apple to sit out an entire year of potential progress.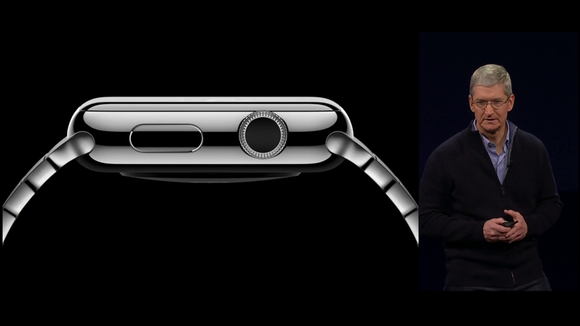 Apple TV
We had high hopes for Apple's rumored streaming service in 2015, but it didn't get off the ground, and might actually be dead in the water, at least for now. In 2016, Apple could make a big move like acquiring an existing service such as Sling TV, or perhaps change the approach another way. Maybe Apple could make deals with the cable companies to let Apple TV users buy their way into the model that already exists: cable subscriber logins. Some cable companies already let you bundle, say, HBO Go and broadband Internet, forgoing the rest of the traditional television package. That's all we want—just let us pay a monthly fee for a login that works across all the apps and channels that support cable-subscriber logins, without needing a cable box or traditional service. Please?
Got any other predictions or ideas for Apple in 2016? Gaze into your crystal ball and tell us what you see in the comments.