Double Robotics is starting off 2016 with an update to its iPad-based Double telepresence robot. The new robot, called Double 2, doesn't stray much from the overall design of its predecessor. But there are two major changes that affect the overall performance.
The first new feature is called Lateral Stability Control. This allows Double 2 to roam around without losing its balance when it rolls over a bump, cord or other object. When I reviewed the original Double, the robot didn't have a problem with tipping over; I actually found it very difficult to have it completely lose its balance. But when it ran over a bump or cord, the arm holding the iPad shook, and it's noticeable when controlling the robot and looking through the camera. The new Lateral Stability Control should minimize this, making for a smoother camera view.
The second new feature of Double 2 is a new Power Drive, which can boost driving speed up to 80 percent. The company says that Power Drive can allow Double 2 to cruise at 1.6 miles per hour, up from the 0.9 mph of the normal driving speed.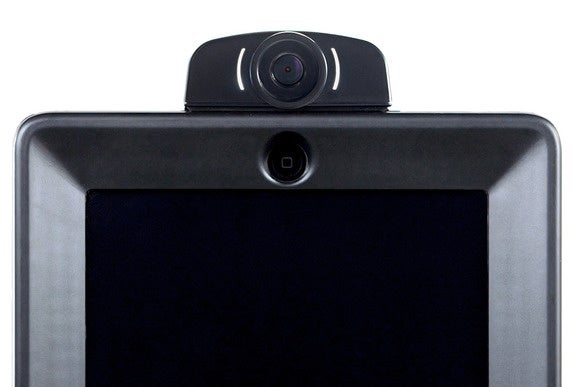 Double Robotics also has a new Camera Kit that has a 150-degree wide-angle view. That's a 70 percent increase over the view of the iPad. The kit also allows for a Floor View that's always on, so you can see what you're driving on. The Camera Kit can also snap 5-megapixel still photos, another boost over the iPad and its 1.2 megapixel FaceTime HD camera.
An iPad is not included with the Double 2, and the company recommends using the iPad Air 2 or iPad Air, but the robot will work with the iPad 2 and the 3rd and 4th generation iPad. It does not support the iPad mini or iPad Pro.
Double 2 is priced at $2,499, which was the same price as the original Double when it was released two years ago. The Camera Kit is $249. The company offers a bundle deal that includes Double 2, the Charging Dock, the Audio Kit, and the Camera Kit for $2,999. Current customers can get a 10 discount on Double 2 through February 29, 2016.