According to a report in the Wall Street Journal, Apple is reducing the number of iPhones it's ordering from manufacturers in China. It's an interesting report that could mean slowing iPhone sales—or something completely different, depending on how you read it.
As you might expect from the name, the Wall Street Journal approaches its Apple coverage from a largely financial, not product-based, perspective. Slowing iPhone sales are important to investors because investment is all about growth. So if the growth in Apple's most important product is slowing, that will force investors to readjust their expectations (and Apple's stock price) accordingly.
The Journal report also is built around a particular assumption: That customer demand for the iPhone has cooled because the latest generation of phones "offered few noticeable changes." And because of this, "analysts warned that Apple would struggle to grow demand."
There's also an implied panic here, that it's taps for the iPhone. The Journal report describes it as the end of "the iPhone's boom," leading to accessory makers "bracing for lower sales." Disaster looms!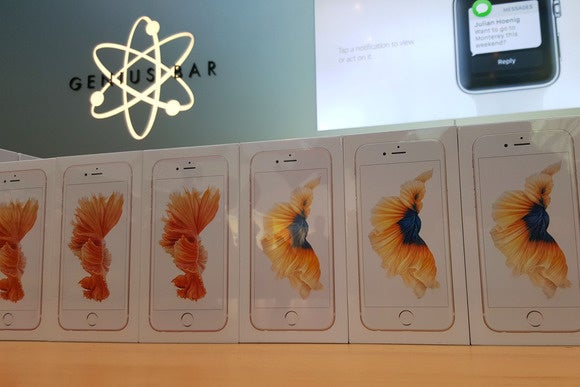 Now, the reviews of the iPhone 6S I read seemed to be impressed by Apple's ability to dramatically improve the specs of the device—adding 3D Touch, a faster Touch ID sensor, improved cameras with support for Live Photos and 4K video, and the speed improvements that come with the new A9 processor. Apple even tacked right into the skin-deep criticism that if the phone didn't change on the outside, it must be the same on the inside, with its "The only thing that's changed is everything" ad campaign.
But that's not the story the Journal wants to tell, so it cites bearish analysts, tosses in some doom-and-gloom anecdotes, and states as a fact that the 2015's iPhone upgrade was nigh-undetectable.
So, what about the details of the report? It's seemingly not based on Apple sources, but rather a few reports from within and around Apple's Chinese supply chain. A Chinese provincial capital is paying Foxconn, which assembles iPhones, some subsidies to stave off layoffs. Separately, the report cites supply-chain sources that "Apple has cut its order forecasts to iPhone suppliers in the past several months."
That Apple's supply chain is the source of the leaks is unsurprising. The company itself is relatively disciplined when it comes to keeping secrets, but the hardware supply chain leaks like a sieve. Based on these reports, Foxconn is cutting back on workers and Apple has asked some of its suppliers to provide fewer parts than it previously asked for.
Does that mean iPhone sales are flagging? The Journal wants you to believe it does. But there are other explanations for these actions. Perhaps Apple overestimated the amount of growth it expected in early 2016, so iPhone sales are below the company's internal estimates. That might be a sign of trouble, or it might be a sign of overly aggressive attitudes within Apple.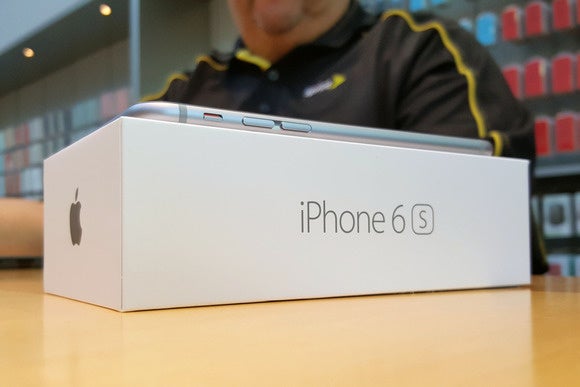 It's also possible that this indicates a change in Apple's pattern of building iPhone hardware. The iPhone 6S launch was the company's largest, and the iPhone was available on day one in far more countries–including the key Chinese market–than ever before. That required a huge production output by Apple's factories. That volume is probably unsustainable (and unnecessary) over time; it's entirely possible that we're seeing different patterns at Foxconn because Apple has changed its processes to avoid the supply chain problems of 2014, when Apple was criticized by analysts for not being able to fulfill customer demand for the iPhone 6.
So it's always worth taking these reports with a grain of salt, and evaluating a story's assumptions and sources with a critical eye. That all said, it's entirely possible that the Journal is a canary in a coal mine, alerting us that the air is leaking out of the iPhone balloon.
The smartphone market is changing. Existing markets are saturated with smartphones, and it's possible that those more mature markets will be less likely to upgrade–maybe smartphones are good enough that new models will simply be a tougher sell in the future. (Then again, Apple has indicated that it's having great success in some less-saturated markets, and changes in the U.S. market might lead to more people going on installment plans that allow them to purchase a new iPhone every single year.)
We'll get a much better idea about how iPhone sales have gone–and how Apple expects them to go this quarter–on January 26, when Apple releases its quarterly results and Tim Cook jumps on a conference call with financial analysts.
The iPhone is a titanically successful product that will be generating massive profits for Apple for years to come. Whether iPhone sales are meeting Apple's internal expectations, or fulfilling the hopes of analysts, or jeopardizing the bonuses of supply-chain executives, that's a different question. And one that isn't made any clearer by the Wall Street Journal's report.