There's a reason why the iPhone 7 is getting rid of the 3.5 mm headphone jack.
According to 9to5Mac, Apple is developing new wireless EarPods powered by Beats. These Bluetooth-equipped earphones are rumored to debut in the fall alongside the new iPhone 7. This product is said to be the first major hardware collaboration between Apple and Beats.
These new EarPods are rumored to be completely wireless, meaning that they won't even have a cord connecting the left and right earbud as do the current Powerbeats Wireless. Sources claim that Apple's new EarPods will be very similar to recent wireless earphones by Motorola and Bragi, but we like to think they'll be more like the wireless earbuds Joaquin Phoenix's character wore in the movie Her, with Scarlett Johansson being hired by Cupertino full-time to replace Siri.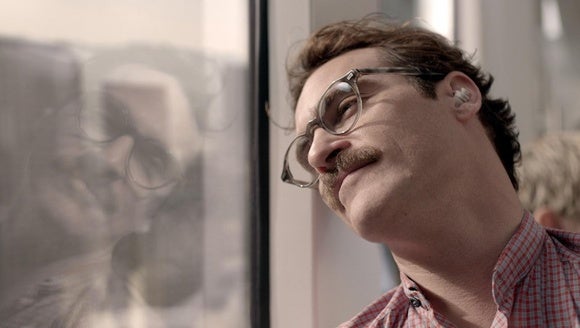 Back to reality: The wireless Beats EarPods will reportedly include a noise-cancelling microphone system, enabling voice calls and Siri voice support even though they won't have a cord for a built-in mic and remote. The new EarPods might also have a button to answer calls and activate Siri, according to 9to5Mac. Apple is also rumored to be working on different-sized ear sleeves to adjust to all types of ears—something Motorola and Bragi have already done for their wireless earphones.
The impact on you: Don't expect these futuristic-feeling EarPods to come standard with the forthcoming iPhone 7. 9to5Mac claims that Apple is planning to market them as a "premium" alternative to the cheaper, corded $29 and $79 EarPods. The wireless EarPods will most likely be sold separately like the rest of Beats earphone lineup. Considering that Bragi's version retails for about $300 and Powerbeats go for $200, we expect Apple's new EarPods to cost somewhere in that range.
While developing these new EarPods, Apple has reportedly done away with the mini-USB charging port that's on the current Powerbeats Wireless. Instead the new EarPods will come with a carrying case that's also a rechargeable battery to recharge the EarPods whenever they're stored away. 9to5Mac claims that because these ambitious wireless EarPods require twin wireless chips and separate batteries, we should expect them to come with no more than fours of battery life.