AgileBits is having a huge week. The developer of 1Password released a new iOS version on Monday, followed by a huge update today for the password management app's Mac version.
We've always been big fans of 1Password. In November, the app opened up vaults for teams in beta so colleagues can securely share passwords. It was a long-requested feature, but now many 1Password users have multiple vaults to switch between during the day. 1Password 6.0 now lets you view all vaults, and customize which ones you see if there are some you rarely need to access.
One of the iOS version's great new features, the revamped Strong Password Generator, has come to the Mac with 1Password 6.0. The generator will create a password for you using random words, which are easier to remember than a mix of numbers, letters, and symbols but just as secure. Of course, you can still choose to randomly generate a character-based password.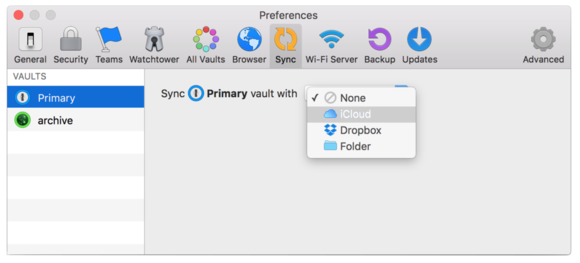 Those who bought or plan to buy 1Password directly from AgileBits now get a feature that was previously only available to Mac App Store buyers: iCloud sync. Apple debuted CloudKit web services during last year's Worldwide Developers Conference, so AgileBits put it to use to enable an AgileBits Store version of iCloud Sync.
AgileBits packed tons of new features into 1Password 6. Stay tuned for our in-depth review to see if it's worth the upgrade—though, if you're already using version 4 or 5 of 1Password, snagging version 6 won't cost you a dime.