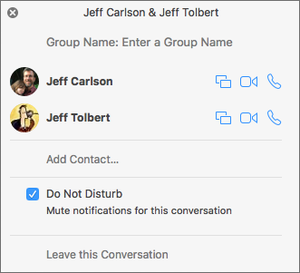 It's not unusual to find yourself part of a group chat you either didn't want to be part of originally, or that you no longer need to be a member of. Messages can let you get out in a few ways, but the limits aren't always obvious.
In Messages in a group chat, tap the Details button and swipe down if the bottom isn't visible. A Leave This Conversation option will appear, but not for groups of three—only for four or more! When it's active, tap it and you can avoid getting further updates.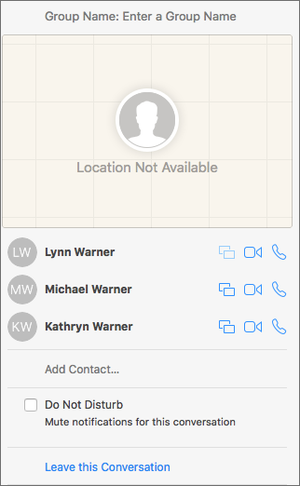 If you want to stop receiving notifications or are in a messaging group of three (and can't convince the other two people to switch to a one-on-one discussion), flip the Do Not Disturb switch. (This works in Messages for iOS and OS X.) You'll still receive messages in a mixed conversation, in which some or all people are using SMS/MMS, however.
You can also tag people out of a conversation if you're the one who invited them. Also in the Details view, you'll see a list of all the participants in a group chat. If you invited someone, you can swipe left on their name and then tap Delete. But watch out for hurt feelings.
Ask Mac 911
We're always looking for problems to solve! Email yours to mac911@macworld.com including screen captures as appropriate. Mac 911 cannot reply to email with troubleshooting advice nor can we publish answers to every question.