Apple might be developing a new magnetic and multi-function Milanese Loop for the Apple Watch.
According to a new document posted on the U.S. Patents & Trademark Office and first spotted by AppleInsider, Apple has filed a patent application for a new Apple Watch wristband that will double as a protective case, a stand, and a magnetic accessory that can attach to other devices.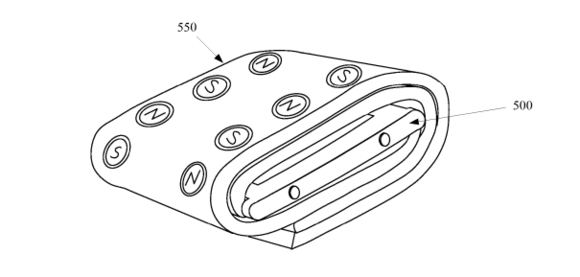 This potential version of the Milanese Loop will incorporate a system of magnets that will snap together in different configurations. The magnets could wrap around the Watch as illustrated above to protect it. The patented wristband can also be turned into a stand as illustrated below to make the Apple Watch freestanding.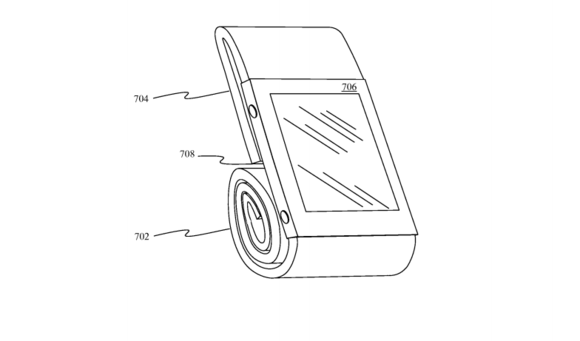 In addition, Apple's patent application mentions the possibility of having this new wristband attach magnetically to other Apple computers. The patent illustrates it attached to an iMac, a Macbook, and a fridge, although the Macs are made from aluminum and would need a metal plate in order to have a magnetic pull.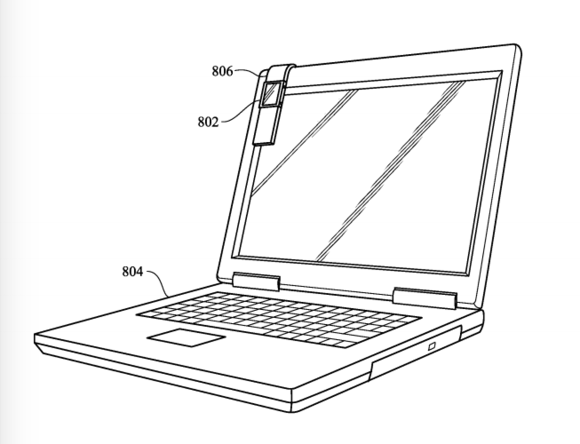 Why this matters: As with most Apple patents, the fact that the company has filed an application does not necessarily mean that Cupertino is actively developing this Apple Watch wristband, but the concept is intriguing.
Rumor has it that we're more likely to see Apple Watch "smart bands" equipped with sensors designed to track health data in new or more accurate ways.