Forget charging mats. Apple is reportedly working on wireless charging technology with partners that would charge iPhones and iPads from a distance.
According to a Bloomberg report, Apple is hoping to include the new technology in iPhones next year. It's unclear what approach Apple and its partners will take to deviate from the current standard of wireless charging, which still requires smartphones to be placed directly on top of the charger to juice up.
Samsung's Galaxy S6 and Google's Nexus 6 support wireless charging, but they require use of a charging puck, which still has to be plugged in. Apple has said before that wireless charging in its current form isn't convenient for that reason. Bloomberg noted that Apple could get around that with a patent obtained in 2010 that would put near-field magnetic resonance technology in the iMac, so your computer would serve as the wireless charging hub. PCWorld's Mark Hachman reported on a similar technology called Cota at CES, which can send power up to 10 meters away.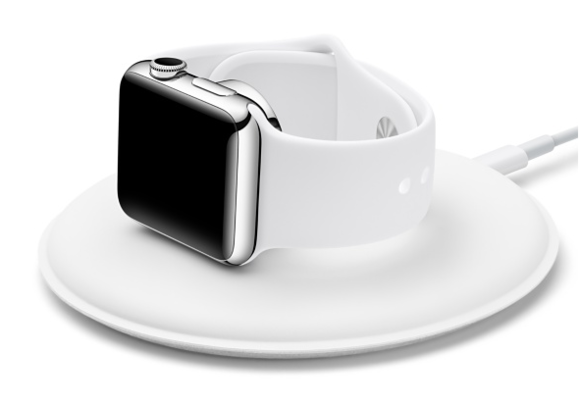 The story behind the story: Apple uses a form of wireless charging called inductive charging for the Apple Watch, which is similar to what the aforementioned Android phones use. The company even released a wireless charging dock for the watch with a puck that raises so you can charge it in nightstand mode. But Apple reportedly wants to push the boundaries with next year's iPhone—just don't expect it to happen with this year's model.
For more information about the current state of wireless charging technology and where it's headed, check out this deep dive from our pals at TechHive.