The next big thing. Everybody's looking for it, and nobody's sure what it will be until the mainstream consumer weighs in. Apple, more than most of its competitors, bears the heavy weight of expectation when it comes to innovation, and that's one reason it plays its cards notoriously close to its chest. Still, every once in a while, we get a peek behind the curtain to see what Tim Cook and company might be thinking about.
One such hint came during the financial results conference call earlier this week, when analyst Gene Munster—fresh off his mania of teasing an Apple TV set that was never going to happen—decided to strike out in a new direction, and quizzed Cook on what he thought about virtual reality.
"In terms of virtual reality, uh, no, I don't think it's a niche," Cook said. "I think it can be … it's really cool, and has some interesting applications."
"Interesting?" That's right: interesting.
Cook's in the kitchen
Okay, admittedly that's not much to go on, but hey, if you're looking for a new drum to beat, it provides a little more fuel to the "Apple's working on VR!" argument. And it's not so farfetched, because this is hardly the first time that Cook has provided hints about areas that Apple might be investigating.
Back in May 2013, the Apple CEO, speaking at the D11 conference, presaged the Apple Watch by discussing wearables and commenting that "I think the wrist is interesting."
There's that word again. Interesting.
Over the years, the Apple head honcho also talked frequently about the company's explorations into the television market, repeatedly mentioning that Apple was going to "keep pulling this string" on the Apple TV. Back in 2012, he also threw out the word "interesting" to describe the potential of gaming on the TV.
So, clearly, this is gold, right? Take it to the bank! Apple's obviously going to come out with a holodeck this year.
Slow your roll, folks.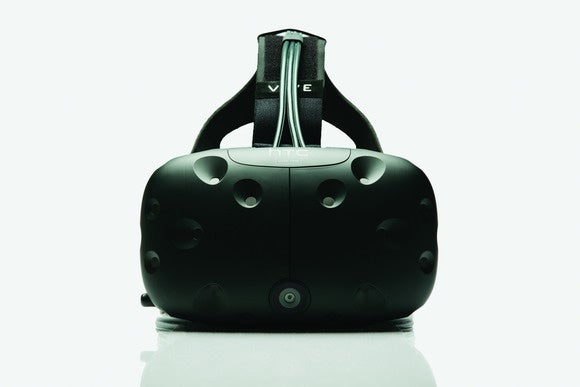 Everybody in
After years of aborted attempts at VR, the last few years have seen a flurry of activity in the virtual/augmented reality space from significant companies. Besides the much hyped Oculus Rift, which will finally be on sale to the public this year, there are VR plays from Samsung, HTC, and Google, with Microsoft also investing heavily in mixed reality with HoloLens. Everybody wants a piece of that other reality, because another reality means a whole new place to sell things, right? (Pretty sure that's how that works.)
Now, Apple's not one to hop onboard a train just because all its rivals are doing so, but at the same time, it probably doesn't want to miss that train, just in case it ends up being the money train. (If only they labeled those trains better.) So while it has yet to commit significant resources to VR, it has made a few small moves in the area, such as earlier this month when it hired computer scientist Doug Bowman, who's done some notable work in VR and 3D user interfaces.
And, of course, there are the requisite patent filings for everything from video goggles to 3D displays. This week, there was also a report that the upcoming iPhone 7 may incorporate a dual-lens camera system, which came as part of the company's acquisition of LinX Imaging last year; one use of that technology is capturing 3D images. (Way back when, the company also experimented with VR using QuickTime, an impressive technology at the time, but one that didn't really go anywhere.)
So, it seems clear that Apple is looking into VR—if you'll pardon the turn of phrase—but don't get your hopes up for a full-fledged Apple holodeck anytime soon. Because, as Cook also reminded us on this quarter's conference call, Apple's all about creating great products, and at the moment, despite Cook's contention that VR isn't a niche product, it's unclear how it fits into Apple's plans.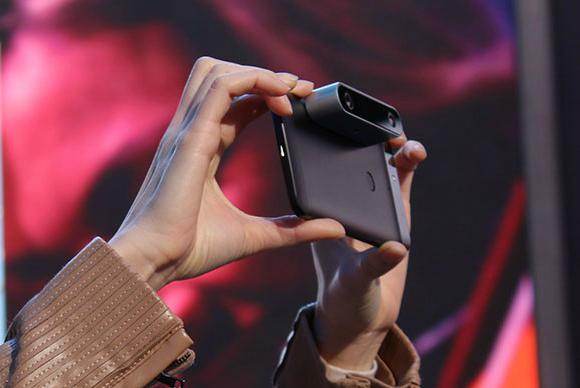 Virtual real estate
I've recently been playing Elite Dangerous, a space simulation game for the PC and Xbox One. It's been widely lauded as one of the perfect titles to show off virtual reality, and after only a week or so with it, I can see why. This is a universe that cries out to be experienced in three-dimensional glory. Last fall, my girlfriend also tried out a VR art project called Birdly, where you experience flight as a bird via a virtual reality setup, and she proclaimed it marvelous.
These are the kind of experiences where today's VR technology seems aimed, and it's hard to imagine that they're the ones Apple is most interested in. The company's relationship with gaming has always been strained at best, and it's always preferred more practical applications: It's not hard to imagine Apple, say, building a camera capable of taking 3D panoramas into the next iPhone, perhaps even along with a Google Cardboard-like viewer. Imagine being able to record a virtual scene—Christmas morning, for example, opening up presents while surrounded by family—and play it back as though you were actually there. That seems like the kind of thing I could see an Apple commercial about.
But given Cook's vague comments, I think it's safe to say we're a far way off from a true Apple VR experience. And that's okay, because right now virtual reality is the literal embodiment of Gertrude Stein's Oakland: there truly is no there there.