If you're anything like me, you probably already use your iPhone as your alarm clock (and egg timer…and stopwatch). But dig a little deeper, and you'll find that the Clock app's alarm feature gives you a fair amount of flexibility when it comes to setting and managing alarms.
In case you aren't sure how to make an alarm in iOS, pop open the Clock app, then tap the Alarm button in the bottom toolbar. Tap the "+" button in the upper right corner, set a time, then tap Save. To change the alarm later on, tap the Edit button in the upper left, then tap the alarm you want to edit. You can add and remove alarms all you want at any time.
Name your alarms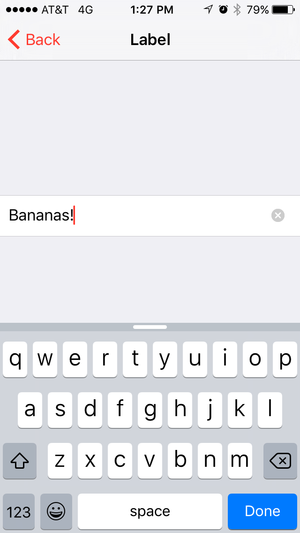 You can add as many alarms as you want and manually turn them off or on as you please. You can also name your alarms—useful if you want your phone to remind you to take your medication or want to know which alarm serves as your weekend wakeup call. I gave many of my alarms nonsensical names (because food), but feel free to give your alarms more descriptive names than "bananas." Tap Label, and enter a name for your alarm, then tap the Back button when you're done.
Create recurring alarms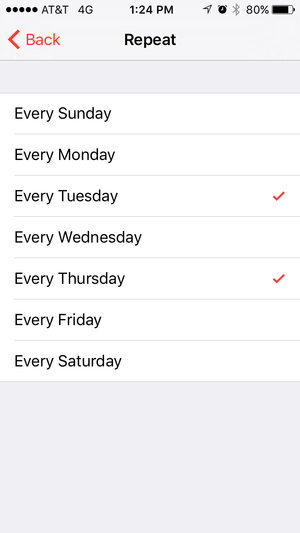 In addition to labels, you can set alarms that automatically recur on specific days of the week—useful, for instance, if you head into the office an hour earlier on Wednesdays. Tap Repeat, then tap the days of the week you'd like the alarm in question to recur. You can select as many days as you want.
Use the Snooze feature
Do you need just a few more minutes of sleep? Toggle the Snooze switch to the "on" position: When you do, your alarm will sound again a few minutes after you dismiss it. You can't set the snooze duration, however—you'll get an extra nine minutes of slumber each time you hit Snooze.