Although social networking services like Facebook and Instagram make it easy to share photos with friends and family in a few taps, uploading anything more than short, unedited videos remain a daunting task for many consumers.
Part of this is due to the involved nature of editing, which often requires a steep learning curve for complicated software with a dizzying arsenal of features, along with an eye for how the various pieces might flow from one to the other in a natural, entertaining way.
The simplicity of software like iMovie has removed some of these pain points, but a new generation of mobile video apps allow amateur shooters to achieve professional-looking results with a minimum of fuss—although unlike the classic song, the best things in life are not necessarily always free.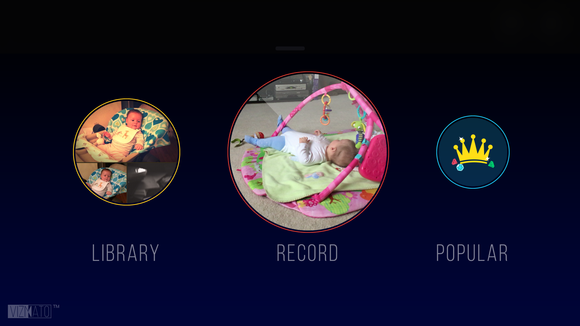 Make videos, not edits
Vizmato is the next generation of the app formerly known as Game Your Video that makes it easy to shoot 720p or 1080p HD videos with more than 20 optional live effects, then quickly share them with the world. It's sort of like Instagram for smartphone videos, with themes, filters, and effects that can be applied to any video.
The universal app can be used to shoot new videos up to 15 seconds in length, but Vizmato also plays nice with videos stored in your Camera Roll; there's no support at all for photos. I wouldn't recommend shooting new videos with instant effects applied; it's better to apply such trickery afterward so you have a clean original. The quality is remarkably good, however, particularly when recording in 1080p.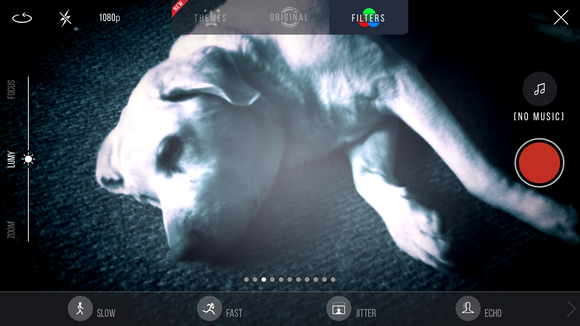 Vizmato isn't a video editing app in the traditional sense. Instead of being able to trim the head or tail of clips, there's a unique Cut tool. As the video plays, tap to mark unwanted sections (which appear in yellow), then the app creates a new clip with only the segments you want. It's quick and easy but not very precise; there's also a Join tool, but it's limited to up to five clips at a time.
Should you prefer to throw together something quick without much thought behind it, Vizmato also includes ten one-tap themes for emulating specific styles: Chaplin or 8mm for an old-school film style, or eclectic choices like SciFi, Haunted, and Christmas. Five themes require in-app purchase to use, but the app provides a complete preview so you'll know exactly what to expect before paying up.
Show me the money
While Vizmato may be free to download, it's not entirely free to use. In-app purchases abound (currently 15 in total), ranging from individual themes to title fonts and royalty-free Viztunes music collections, all the way up to add-on features like the ability to record a voiceover, or remove watermarks and ads from completed videos.
If you don't like being nickel and dimed, Vizmato also offers All Access Pass, a subscription service starting at $5 per month which adds unlimited HD recording and 5GB of cloud storage to the mix; three-month and six-month passes are available with 20GB and 100GB storage plans respectively, but once you stop paying for a subscription, videos stored in the cloud are purged after 15 days. (Nothing is wiped from your device, however.)
In addition to the pay-to-use model, live or post-edited movies can include music from your iTunes library, either as a complete replacement or mixed into an existing soundtrack; themes include custom music by default. Considering the visual pizazz on hand, it's surprising the app offers nothing in the way of sound effects, which could help provide some much-needed ear candy.
Once a video is completed, Vizmato can save it to Camera Roll, share with other apps or services using the iOS 9 extension, or upload to Popular, an in-app social network where videos can be discovered by more than four million other customers. That last option requires a Google account, since videos are first uploaded to YouTube prior to being shared with fellow users.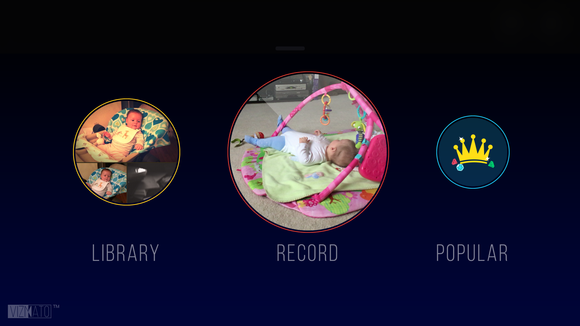 Bottom line
Vizmato may not be a video editing powerhouse, but if you're looking to spice up short videos before sharing online, it gets the job done nicely despite leaning too heavily on the "pay to play" concept with in-app purchases and subscription options.