Apple's Craig Federighi, senior vice president of software engineering, outlined why exactly the FBI's iPhone unlocking request is so dangerous in his first op-ed for the Washington Post.
The FBI prefers iOS 7's security features, Federighi said, because they were easier for the agency to crack. But that made iPhones easier for malicious actors to get into, too. Apple has to constantly makes its defenses stronger to prevent hackers from accessing its customers' most private details, he said.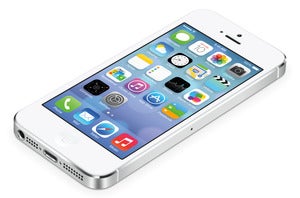 "[The FBI and Justice Department] have suggested that the safeguards of iOS 7 were good enough and that we should simply go back to the security standards of 2013," Federighi wrote. "But the security of iOS 7, while cutting-edge at the time, has since been breached by hackers. What's worse, some of their methods have been productized and are now available for sale to attackers who are less skilled but often more malicious."
The FBI has asked Apple, and a judge has ordered the company, to build a version of iOS—nicknamed GovtOS—that would disable the auto-erase feature that wipes an iPhone after 10 incorrect password attempts. Security experts told Bloomberg that the FBI doesn't actually need Apple's help unlocking the iPhone 5c used by San Bernardino shooter Syed Farook, but that the agency wants to establish legal precedent so tech companies will have to provide law enforcement with phone data when a warrant is issued.
"Once created, this software—which law enforcement has conceded it wants to apply to many iPhones—would become a weakness that hackers and criminals could use to wreak havoc on the privacy and personal safety of us all," Federighi said in his impassioned op-ed.
Why this matters: Apple execs, including Federighi and CEO Tim Cook, are making the press rounds to explain to the public why the FBI's request for help with this one iPhone is dangerous for all iPhone owners. Federighi's op-ed is important because, as the head of software engineering, he knows better than anyone the implications of the FBI's request on iOS.