A "Kodak moment" just doesn't have the same meaning now that our iPhones capture the memories that we then share on Instagram and Facebook. But Kodak is finally embracing social media with what the company calls the "modern-day Kodak moment." It's an app called, appropriately, Kodak Moments.
The iOS app is designed for a younger audience, people who might not have any experience with Kodak's film but who like to create and share photos and the stories behind them. That's why Kodak launched the app at South by Southwest Interactive with a Memory Observatory installation at the Austin Convention Center.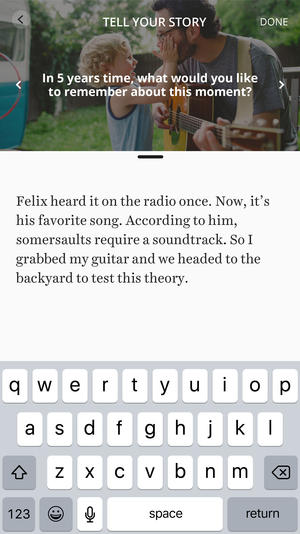 The observatory was, in a word, bizarre. I submitted a photo that the Kodak team used to create a sensory experience with sound, scent, and visuals. I expected that experience to be the result of software recognition and analysis of my photo, which would automatically select a mood color, scent, and soundtrack to bring my image to life. I picked a photo of the Eiffel Tower I took on my first trip to Paris, which I thought would be an easy enough basis for generating a sensory experience.
But when I entered the observatory, there was a woman with an iPad waiting. She gestured to me to sit down, then used my Eiffel Tower photo to dive deeply into my personal life—why I love Paris, what my childhood was like, my relationship with my grandmother. It got real intense, real fast.
After my therapy session, I parted a set of heavy drapes that separated the entrance from a mirrored room where my photo was projected on the ceiling. The lighting was a soft purple, the air was perfumed. There were strangers lying on the ground.
"Come lay with us," a woman said.
Then I heard my own voice, and I realized that my interview at the start of the observatory had been recorded to play back to me. The sensory experience created for my photo didn't feel like Paris. It didn't smell like baguettes and cigarettes, and the fact that other people were sharing my memory, listening to my answers to incredibly personal questions, felt intrusive. I'm still not sure what to make of what happened, and all I could do was dissolve into laughter when I exited the observatory. There are so many weird experiences at South by Southwest, but this one truly topped them all. At least I now know where to go if I need a quick therapy session amidst the Austin Convention Center chaos.
Making memories in the age of Instagram
I get what Kodak was going for with its SXSW installation. I love the idea of using a photo to create a journey through a memory. I also love the idea of Kodak Moments, which is a more thoughtful photo-sharing app than the rest. It encourages you with writing prompts to tell the story behind an image, one that you'll want to share just with family and close friends—and then order prints of it to frame, all in the app. Moments is a one-stop shop, which is why it's free of ads.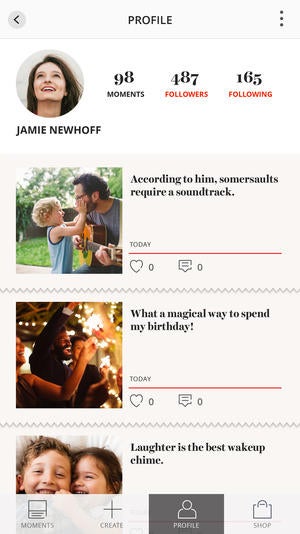 "Customers are getting frustrated with the noise and the clutter and the ads they're finding on platforms like Facebook, Instagram, and Twitter," said David Newhoff, vice president of mobile for Kodak Alaris. "They want to experience really quality content from friends and family, and you have to wade through a lot of noise to get there."
But taking the time to write a story behind a photo isn't practical on the go, which is why most people whip out their phones to shoot and post quickly. Snapchat images and videos are awful from a quality standpoint, and even Instagram makes it easy to compose a filtered photo with little time or effort.
Kodak Moments might be the perfect app for people who actually care about curating their memories, but sadly, that seems like a dwindling demographic.