We've all heard of photo filters (thanks, Instagram), but filters for live music is a foreign concept. But that's exactly what Doppler Labs' Here Active Listening earbuds do: They distort the sound around you based on different sound filters of your choosing.
The Here wireless earbuds are equipped with a microphone and a small speaker that pair to an app on your iOS or Android device. The microphone picks up the sound around you, and filters it through the in-ear speaker, changing the sound along the way depending on what you've selected within the app.
Listeners can select filters (like reverb, echo, and bass boost), change the frequency, and more. The app also has pre-mixed filters that blend together in a way that mimics different sound styles and environments—like a small studio, Carnegie Hall, and southern twang.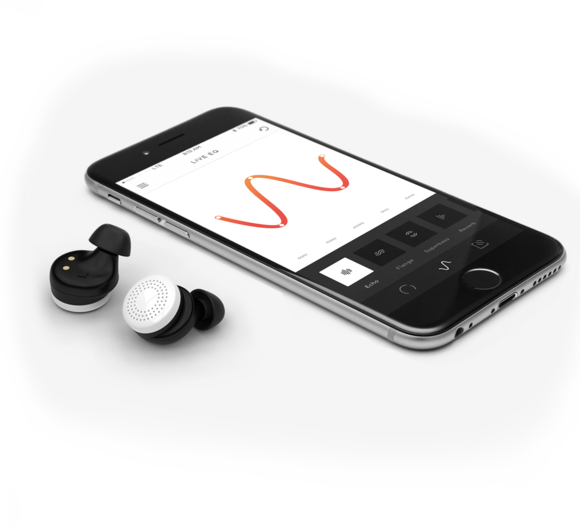 Doppler Labs teamed up with Deloitte Digital during South by Southwest Interactive to throw a concert that showcased how these tricked-out earbuds work. This "augmented sound concert" featured the Brooklyn-based band Great Caesar, and the lead singer instructed the audience on when to toggle different sound effects off or on.
We listened to certain songs through a psychedelic filter, which gave the band's secondary singer a groovy, swirly sound, and another through a filter called "stratosphere," which gave everything a far off, distant, echoing sound. (You can see me react to this filter in the video above—it freaked me out a bit.)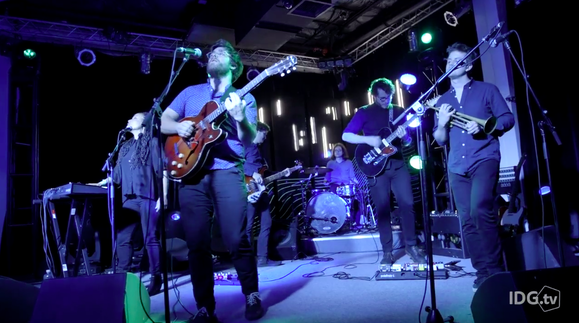 As headphones, they were surprisingly comfortable, considering how large they look. They stayed put once I put them on—even as I was moving and dancing throughout the show—and didn't droop or weigh my ears down. My one complaint is that having a conversation with someone while wearing the earbuds is nearly impossible if you have a filter switched on—the sound is too just too distorted to take anyone seriously.
Would I buy these earbuds and use them for everyday listening? Probably not. But would I go to another augmented sound concert and use the earbuds to enhance the experience in a way the artist envisioned? Absolutely—even if it is a little gimicky.