When Under Armour founder and CEO Kevin Plank was asked 10 years ago if his company was a tech company, he replied, "Well, we've got a website. Does that count?" Today, the company best known for its athletic apparel is a platform with four apps, a pair of smart sneakers, and a HealthBox that includes a heart rate strap, fitness band, and scale that all work together. Plank calls it the ultimate health dashboard—and maybe one day it will save your life.
It took the company close to two decades to reach this point, but Plank decided after six frustrating years spent developing a biometric T-shirt that never saw the light of day that Under Armour needed someone who could be the company's tech translator. That's when Plank's team snapped up MapMyFitness, the app that uses your phone's GPS to log your workouts. It then acquired European fitness app Endomondo and the food-logging app MyFitnessPal. Three years ago, Under Armour employed fewer than 20 engineers. Today, there are 350 engineers and developers working on the company's next big thing: a connected fitness platform that can predict when you'll get sick and even if you'll have a heart attack.
"Whether we go from making tight-fitting T-shirts in 1996 to a HealthBox in 2016, I see that as an evolution," Plank said in front of a standing-room only crowd at South by Southwest Interactive on Monday. "The consumer asked us to go here."
How our phones can predict illness
Under Armour isn't the only company trying to quantify every detail of your body. Nike abandoned its FuelBand efforts when it became clear that Apple was planning to wade into wearables with the Apple Watch, and Fitbit currently owns the fitness-tracking market but is taking on Apple with the new Blaze smartwatch. But Plank seemed nonplussed by the competition, because Fitbit and Apple don't provide the entire package.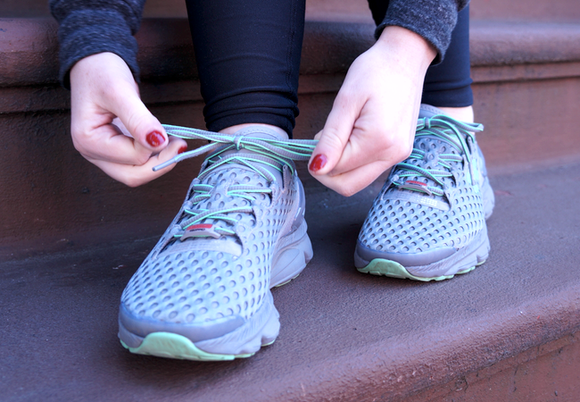 "If you want to use a Fitbit, a Garmin heart rate strap, and a Withings scale, go for it," Plank said, but linking them together is a complex process.
"The UA Record platform works across the four apps we now have and they're all completely agnostic. We think we have the best dashboard for your health."
The company also has tons of data. More than 2 billion workouts and 8 billion foods were logged across Under Armour's apps last year. The company knows that while the average logged run is 3.1 miles, a 40- to 45-year-old male runs 4.1 miles on average.
"Imagine if I logged five years of this data, and someone else is doing it five years in front of me," Plank said. "Imagine if they had a heart attack. This is where we partner with IBM's Watson to take this data and do something proactive with it."
With UA's products logging data and Watson analyzing it, one day we might know everything there is to know about preventing illness. Apple is on the same track with ResearchKit, an intiative that turns your iPhone and Apple Watch into medical research tools.
"Imagine the sheer numbers of people volunteering that data for the right reasons," Plank said. "That's why the system that we have with HealthBox in partnerhsip with HTC, with IBM, we're assembling the best brands in the world to give you a dashboard for your health that could maybe save your life someday."