At a Glance
Expert's Rating
Our Verdict
Longtime Mac publishers Panic Software blaze a new trail with their first game, Firewatch ( Steam link), co-published with and designed by fledgling studio Campo Santo. Assembled by veterans from Telltale, Double Fine, and other acclaimed companies, Firewatch makes a straightforward story seem interactive not by altering the events of the game, but by changing how you feel about them.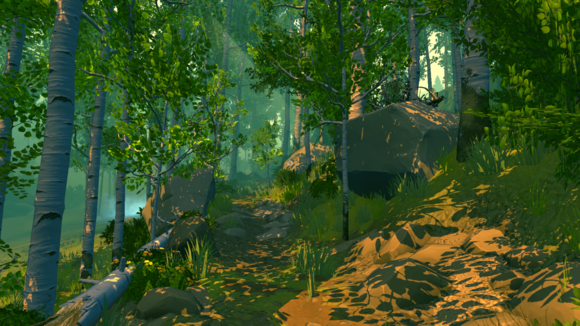 Fleeing bad choices and worse dilemmas, troubled protagonist Henry takes a summer job as a fire-spotter in a national park. His only regular human contact in the wilderness is Delilah, his friendly, flirty, equally complicated boss, who radios him regularly from her own lookout across the park. As summer progresses, strange and increasingly ominous events make Henry question just how alone he and Delilah really are and whether someone's monitoring their every move.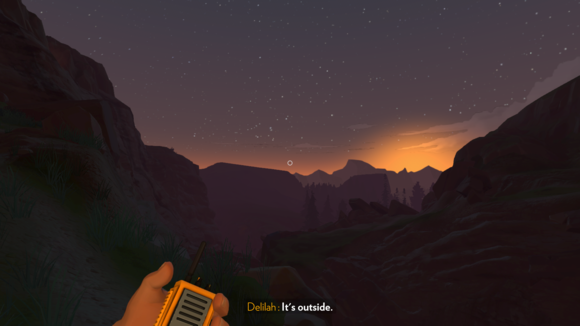 Campo Santo has crafted a compelling, suspenseful central mystery, with sharp writing and great voice acting for Henry and Delilah. Navigating the park's mostly open world with a map and a compass, clambering over rocks and rappelling down ravines, is a lot of fun. And elegant level design highlights important elements and destinations without breaking the game's illusion of nature. Still, nothing you do during Firewatch actually affects the overall plot.
Instead, Firewatch engages you emotionally. Even the game's introductory text offers branching paths to choose, making you complicit in the heartrending decisions that drive Henry into the woods. And every time you speak with Delilah, you have a limited time to choose responses that might draw her closer to Henry, or push them apart.
The game smartly pays close attention to those conversational choices, which ripple forward to alter your relationship radically from one playthrough to the next. This lends Firewatch surprising replay value, as do the Easter eggs, fun conversations with Delilah, and beautiful out-of-the-way spots that reward your efforts to explore.
The game's stunning graphics balance realistic detail with the stylized shapes and colors of National Parks posters. You'll need a powerful Mac to render that splendor; Firewatch strained the horsepower of both my trusty 2012 MacBook Pro and late-model Mac mini. Luckily, even at its lowest graphical settings, the game still looks amazing (with the exception of a few glitches).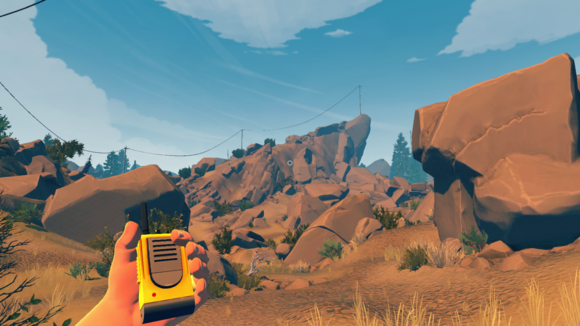 Bottom line
I knew Firewatch was something special when, at the start of a new level, I saw that Henry had left his wedding ring on his desk and I had to decide whether to put it back on. It's not an action-packed thrill ride, but the moving story, meticulous attention to detail, and refreshingly novel premise make it well worth the $20 price of admission. Judging by the quality of their first collaboration, I hope Panic and Campo Santo have plenty more in store.