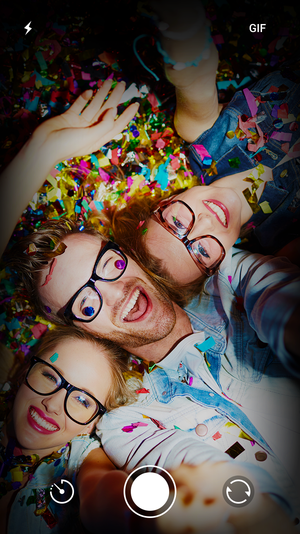 Selfie camera apps are a dime a dozen these days, but most are limited to shooting and sharing still images, rather than video. If you prefer to send fun, short messages using motion instead, there's an app that makes it drop-dead simple.
Selfies in motion
With a name presumably cribbed from the Japanese anime sound effect for blinking, Piku Piku is a free iPhone camera app designed for creating short repeating videos to share with friends and family. Recordings are limited to just two seconds, but that's plenty of time to make silly faces or mug for the camera.
In addition to the default video mode, Piku Piku can also create animated GIF files, which take a few extra seconds to process once captured. In either mode, files are saved to your Camera Roll, as well as in a dedicated album so they're easy to find in the future. Everything is fast and automatic, with no quality or compression settings to fiddle with.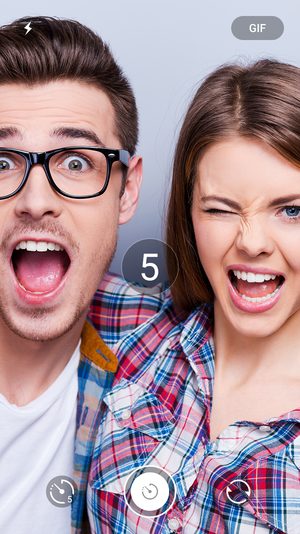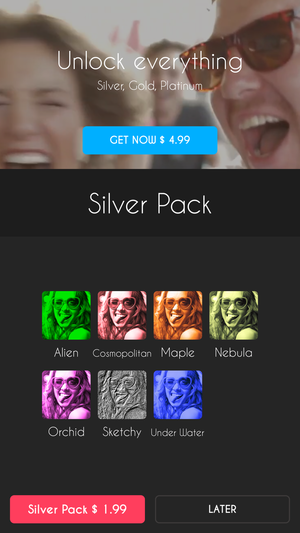 Third-party cameras are rarely as convenient as Apple's native app, accessible with a swipe up from the lock screen. Piku Piku makes selfies as easy as possible, thanks to Selfie or Camera mode buttons available via 3D Touch Quick Actions and/or Notification Center widget.
Live filters
If plain video selfies aren't exciting enough, Piku Piku also includes live filters that can be applied to recordings in real-time. After launching the app, swipe left or right to cycle through all of the available filters, which are ready to use immediately.
Although the app is free, the majority of the filters must be purchased in packs of seven ranging from $1 to $4 each. There's also an economical "Unlock Everything" offer which includes all past, present, and future packs for a one-time $5 in-app purchase. Most filters apply shades of color rather than stylized Instagram looks, but there are a handful of specialized, MTV-style options like Comic, Pixel Art, and Sketchy.
Piku Piku can be used in portrait or landscape mode with either camera, and thoughtfully includes a front-screen flash as well as handy built-in timer. It could really benefit from a better way to browse filters, rather than have to swipe through 30+ options in search of the right one.
Bottom line
The current crop of live filters doesn't add much overall value to the app, but Piku Piku is otherwise a fun, free way to make goofy animated GIFs to share with friends.