When Apple released the 9.7-inch iPad Pro, the iPad lineup became a little more complicated. Which model should you get? A product review can help you make a decision.
There are plenty of first looks and hands-on reports from the March 21 event (including our own), but there are a few media outlets that got review units and were able to go in-depth with the 9.7-inch iPad Pro. Here's a summary of what they have to say. (We're working on our own review of the 9.7-inch iPad Pro, which we'll post soon.)
Ars Technica
In his review for Ars Technica Andrew Cunningham addresses whether any iPad Pro can replace a Windows PC, which was a selling point that Apple VP Phil Schiller made during the March 21 Apple event. He wrote:
For many active but less-demanding users, the strength of the hardware and the relative simplicity of the software could be enough to recommend it, though for the time being there are things that regular old Windows PCs are just better at than iOS is (including running legacy apps and connecting to just about anything that needs a standard USB port). It really depends on how you work and what you need to do, and we can't answer all of those questions for you.
Considering the 9.7-inch iPad Pro against the other iPads is more definitive. If you are a heavy user of an iPad Air 2 or older 9.7-inch iPad, "the iPad Pro is a no-brainer upgrade."
iMore
Rene Ritchie's review for iMore is a work in progress. He notes that the review will be updated with more in-depth analysis. His initial impressions are upbeat:
This can still be your everyday iPad, and better so than ever, but it can also be your ultra-mobile productivity machine, with little in the way of compromises. Sure, you lose some display and keyboard real estate, but you gain portability and an excellent camera system.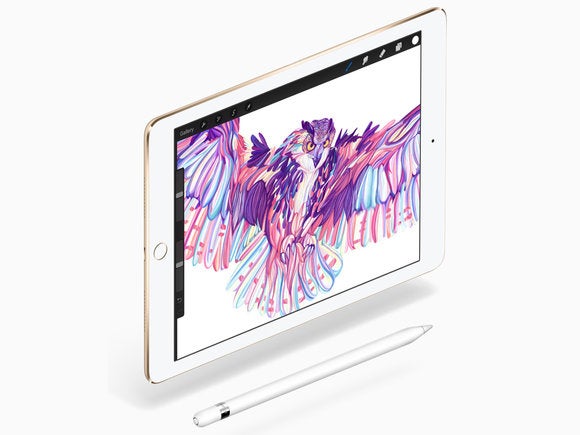 Independent
Across the pond, David Phelan wrote a review for the U.K.'s Independent. He's impressed:
And it turns the iPad Pro into an extremely effective laptop alternative, complete with touchscreen, unlike Apple's own laptops. In fact, the touchscreen works so well with the iPad Pro and keyboard, it's hard to think Apple isn't considering making a MacBook with touch-sensitive display. We'll see. After all, at the product's launch, Apple's Phil Schiller said that the majority of people coming to the bigger iPad Pro had come from Windows PCs. Proof, if of nothing else, that the iPad Pro series are immensely powerful machines and can be taken seriously.
Mashable
Lance Ulanoff's review for Mashable is very positive. He calls the 9.7-inch iPad Pro the "best flagship iPad you can buy." He goes on to say:
I don't know if this new Pro model will revitalize the iPad market, but with the 9.7-inch iPad Pro, Apple has certainly given it its best effort. I know I will find it hard to switch back to using an iPad Air 2.
Stay tuned for the definitive Macworld review of the 9.7-inch iPad Pro.