Dave Martin is hitting a roadblock with Photos for OS X and iCloud Photo Library. He uses the optimized setting in iOS and OS X to reduce the storage consumed by the full resolution of photos and videos.
I would like to know how to download the full-resolution version of a photo if you have chosen to keep only thumbnails on your Mac. And, also, if you do have the full-resolution version of the photo on your Mac how to copy that version to a flash drive.
It's not an obvious process and there's no menu item. You also can't search to find out whether an image (or movie) is downloaded at its full resolution. The only way to be sure? Double click the image to view it in Photos for OS X in some larger-than-thumbnail view. If it's already cached locally at its highest resolution, nothing happens; if it's not, you'll see a circle in the lower right of the image begin to fill in (starting 12 o'clock and going through 360 degrees as the download proceeds).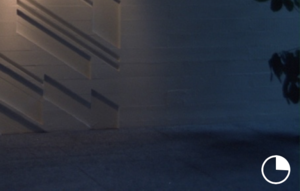 Once you're sure the download has completed, you use File > Export and choose either Export Unmodified Original for [X] Photo(s) to copy the original image as imported into iCloud Photo Library, or Export [X] Photo(s) to pick among format and quality options while incorporating any cropping or other image adjustments.
You can use that export dialog to save to an internal or external drive. You can also use iCloud.com to find images in your library and download them via a browser.
Apple could make this easier in three ways:
Put a search parameter in Smart Albums to find images that are or are not downloaded.

Add a detail to the thumbnail preview, as with so many other tiny icons it overlays, that indicates download status, and show that in the Info palette as well.

Let a user select one or more thumbnails and choose Image > Download, an item which doesn't currently exist.
Dave also asks:
Also, I would like to know the effects of having both Photostream and iCloud Photo Library enabled.
There's no effect: iCloud Photo Library effectively supersedes what's now called My Photo Stream if both are enabled. However, My Photo Stream can be used with an Apple TV and with Apple's iCloud for Windows software.
Ask Mac 911
We're always looking for problems to solve! Email yours to mac911@macworld.com including screen captures as appropriate. Mac 911 cannot reply to email with troubleshooting advice nor can we publish answers to every question.