Paul A. writes in with an App Store question:
I am a little confused by the terms used by the App Store when deciding to download and buy an app. What is the difference between "open" and "get"?
Apple used to tag apps that cost nothing to download as Free, while it displayed the price for all others. However, it changed this label from Free to Get in November 2014, possibly as a result of settlements in 2013 and 2014 related to in-app purchases. Free-to-download apps can have in-app purchases, which muddied the water, although Apple notes below the Get button if the app has such purchases. "Get" isn't the best term—Paul isn't the only one who scratched his head about it—but it's more accurate than "free."
Tap Get and the label changes to Install; tap that, and the app is marked in your account as something you purchased, despite not paying a cent to download it. Tap the price on a paid app, and it changes to Buy; tap that, and the transaction completes (often with the added necessity of entering your account password) and it's also now in your account as a purchase.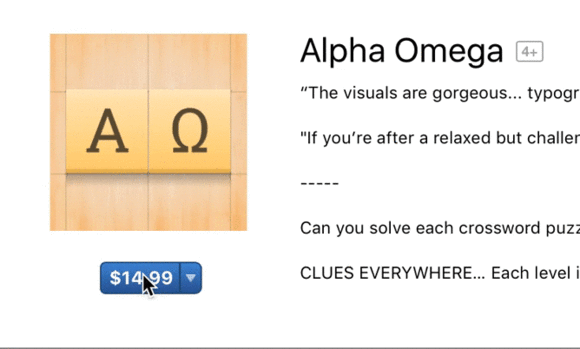 You'll see a cloud icon with a downward-pointing arrow if you've purchased or downloaded the app already and it's not installed on the device you're using; if it's installed, the label reads Open, and tapping it simply opens the app on your device.
Ask Mac 911
We're always looking for problems to solve! Email yours to mac911@macworld.com including screen captures as appropriate. Mac 911 cannot reply to email with troubleshooting advice nor can we publish answers to every question.