It's been a year since I've had my Apple Watch. The things I complained about at the start are still an issue, and they mostly boil down to the fact that even running native apps, this is the slowest Apple product I've used for a long time. Still, I've charged the battery almost every night, and worn the Apple Watch almost every day. I can't help it; I've come to rely on the little thing. It doesn't do anything my iPhone can't do, of course, but some of those little tasks are suited particularly well to my wrist, and the watch has wormed its way into my everyday routine so deeply that I'm genuinely sad on the rare days when I accidentally leave it plugged into its charger all day.
To prove my utter dependence on this handy little gadget, I humbly submit this list of the things I use my Apple Watch for, virtually every day that I'm wearing it. They're not big things, they're not "game changers," and whether or not they add up to the gadget's new starting price of $299 is up to you. I do agree with Apple that the watch is the company's most personal product, so everyone's reasons to own one—or not—will be likewise pretty personal. But personally, I'm glad I have it.
One year in, let me know what you think of your Apple Watch. Are you still wearing it? Did you sell it? If you skipped this one, are you intrigued enough to consider Apple Watch 2? Or do you think this whole smartwatch thing is a fad? I'd love to hear from you in the comments, or hit up podcast@macworld.com and we'll feature some feedback in an upcoming podcast episode.
1. Setting timers and alarms
Pizza reheats for about 5 minutes in the oven. My son gets iPad time in 15-minute increments. I need to leave here 10 minutes from now. "Hey Siri, set a timer for 10 minutes," I mutter into my watch. Yes, I could yelp "Hey Siri" at my iPhone and set a timer that way, but the timer buzzing right on my wrist is impossible to ignore.
I use alarms for things I need to do at the same time every day, or every weekday, or every week—watchOS can handle them all. Again, the iPhone does this just fine, but setting them is quick with Siri, and I love having an alarm I'm wearing on my arm. Bonus: The "Snooze" and "Dismiss" buttons are crystal-clear on the Apple Watch, unlike the tap-to-snooze, swipe-to-dismiss gestures on the iPhone's lock screen.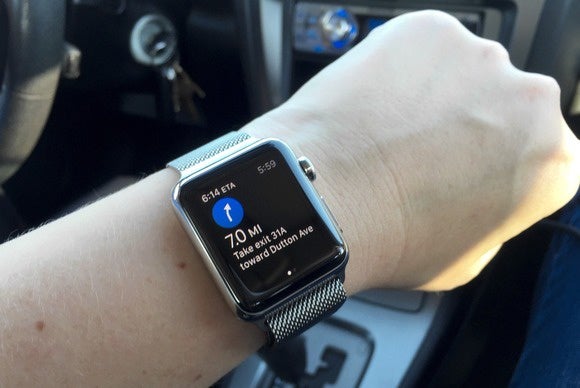 2. Wrist-tap directions
I used to always use Waze in the car. Now I'm just as likely to pick Apple Maps for directions because I love how it taps my wrist before each turn, so I can turn off the annoying navigation voice that would otherwise interrupt my music and podcasts. I can even glance down at my wrist to see the name of the next street I'm turning on, and how far away that is, although I wish the whole process was a little speedier. But it's less distracting than trying to look at my iPhone screen. I've managed to navigate to places I've never been before with the navigation voice turned off, just by waiting for the wrist-taps: 10 fast taps before a right turn, six taps that come in three pairs before a left turn.
3. Tracking Workouts
I love the Workouts app. I have tracked every spin class I've ever taken, every ride on my ultra-dorky FitDesk stationary bike, every jog I've huffed and puffed through since getting the Apple Watch—oh, and a year's worth of concerts. I love going to a show I know where I'm going to dance my butt off, and then starting a workout right as the band takes the stage. It never stops amusing me that my best-ever workout medal is for getting particularly funky on the lawn at a Phish show.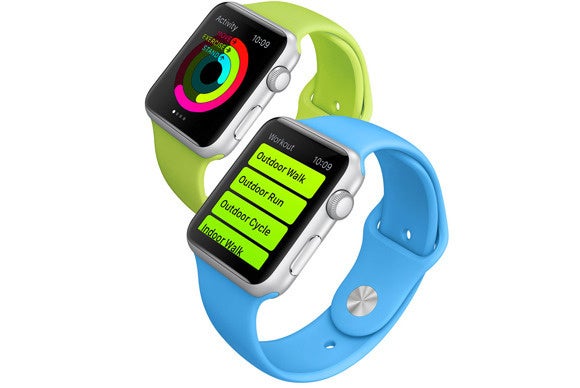 4. Closing the Activity rings
The Activity rings have kept me more engaged than any Fitbit or Jawbone fitness tracker I've tried. I love how the Apple Watch tracks three goals (standing, moving, and exercise), and something about the visual of closing a circle is just more compelling to me than trying to hit 10,000 steps. Speaking of steps, I also love how the Apple Watch primarily tracks calories over steps, since that's gotten me to think more about the calories I'm eating, now that I've seen just how hard they are to burn. The bottom line is that the Activity app is the thing that gets me to wear the Apple Watch every day, and the main reason I'm sad on days I forget. (Bonus: Lately, when I get the tap on my wrist telling me to stand, I grab my hand weights and stand up for a minute of reps. My Fitbit never got me to do that.)
5. The Modular face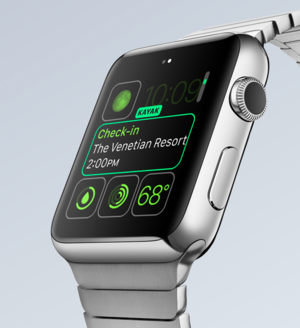 I hate the Apple Watch's home screen of tiny app icons you can't hide. So I just never use it. Most of the functions I need on my Apple Watch I can add to the Modular watch face as complications. Mine looks like this: Activity, time, calendar, temperature, battery life, and timer. Better yet, I can tap those complications (except the time and the battery life) to jump immediately into those watch apps. It's not the coolest-looking watch face, but it's the most useful by far.
6. Dictating Reminders
Wait a second, there's no Reminders app on the Apple Watch! Nope, but I use Siri on the Apple Watch as a remote for sending new reminders to my iPhone's Reminders app the moment I think of them. If I say "Add to my Things list," it goes on a list that gets automatically imported into my Things to-do app—yes, Things has its own Apple Watch app, but I'm more likely to do it this way. If I ever get my husband to share a Reminders list with me, I could even add things to his list—uh, I mean our list.
7. Finding my iPhone
I'm only slightly embarrassed to admit I do this just about every day. I put my iPhone down somewhere in my single-story, 1100-square foot home, and 10 minutes later I have no idea where I left it. Before the Apple Watch, I would pace around looking, getting frustrated, and eventually bothering my husband to call the darn thing. Now I swipe up on my watch face to Glances, and tap the magic iPhone-locating button in the Control Center. My iPhone pings. I find it. My family rolls its eyes at me. Everyone's happy.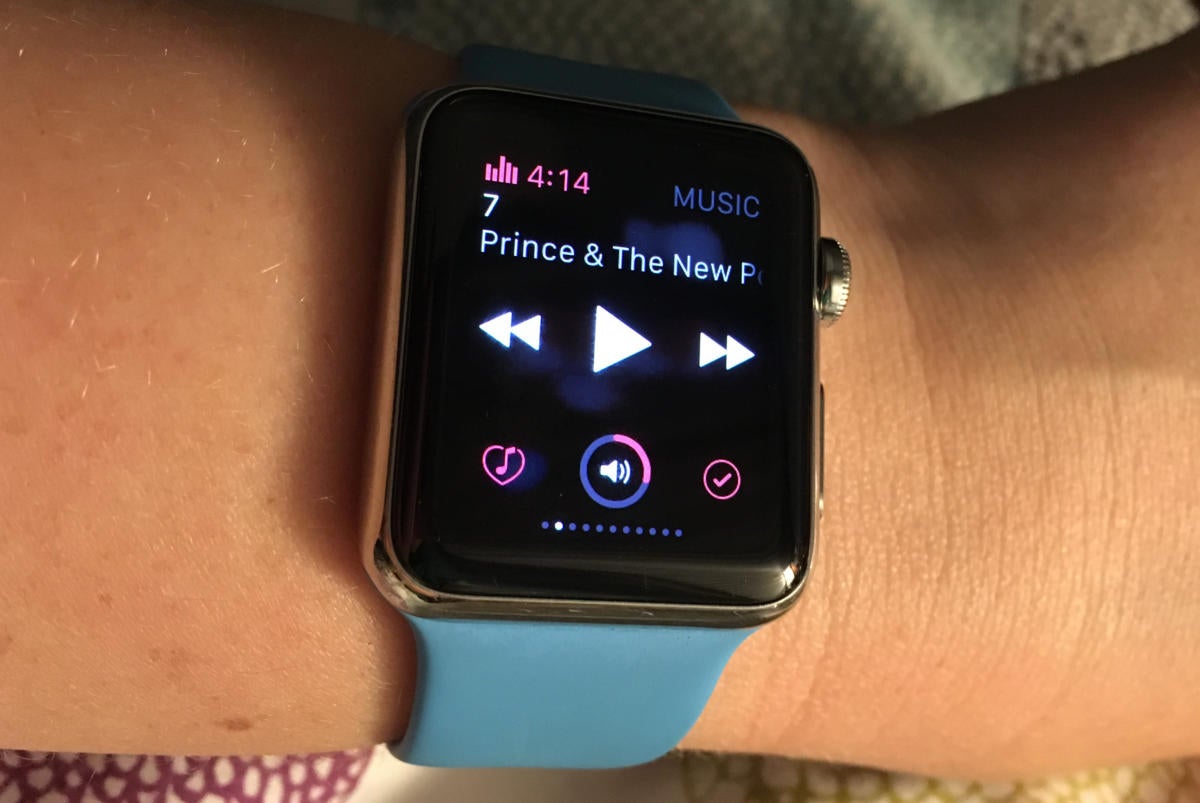 8. Now Playing
The Now Playing glance is incredibly useful. I don't keep any music synced to the Apple Watch itself, because I don't have Bluetooth headphones that I like. Luckily, Now Playing can control whatever's playing on my iPhone, and my iPhone is the source of most of my music and podcast listening. The Apple Watch lets me pause, fast-forward, control the volume, and even Heart or Add songs if I'm listening to Apple Music. Tapping the name of the song launches Apple Music, once again keeping me away from that home screen. I don't have to stick with Apple apps, either; Now Playing works just great with Spotify, Casts, Soundcloud, even YouTube.
9. Not missing texts
My husband and I share a car, which means he gives me a lot of rides. He used to spend a lot of time waiting outside my office wondering if I was on my way down or if I just hadn't seen his text. Now I see all his texts, and I have a happy reply ready to go.
10. Apple TV Remote
I don't lose my Apple TV remote enough to stick a Tile on it, although I can't wait for Apple to release one you can "page" from your phone, or dare I say your Apple Watch. (My son did hide it in his toy garbage truck once, after all.) But even when I know where my Apple TV remote is, sometimes it's way across the whole entire room, so I use the Remote app on my Apple Watch instead. It does everything but the Siri and dictation features.
It's a shame the app didn't work with the newest Apple TV immediately at launch, but it does as of tvOS 9.1, and I use it all the time. I hope the forthcoming Apple TV app that Eddy Cue announced on John Gruber's podcast back in February has an equally handy Apple Watch component too.
11. Telling the time, duh
I didn't wear a watch before I got my Apple Watch, not since college. In the year since I've gotten this watch, I glance at the time on it before looking almost anywhere else. On days I forget my Apple Watch, I find myself looking at my wrist constantly, expecting to find out what time it is. It's a little thing, but I forgot how nice it is.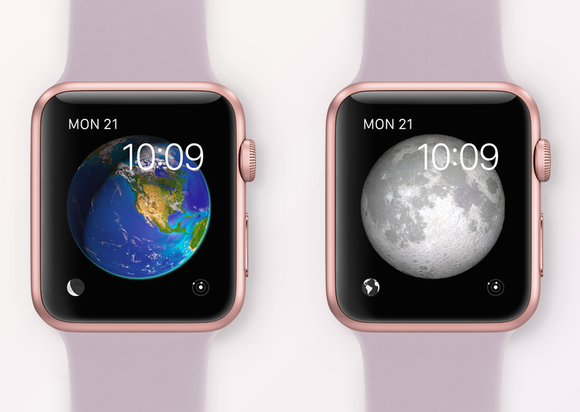 12. Spinning the planets
My son is 4. When I got my Apple Watch he was 3. He's pretty good about bedtime, but of course there's a whole ritual of acts he'd like performed in a certain order, and one of them—we don't do it every night, but sometimes—is what he calls, "Can I spin the planets?"
We are both snuggled in his bed when he asks, and I force-press the watch face screen and switch from my uber-functional Modular face to the beautiful Astronomy one. He loves it. He loves how a green dot lights up on Oakland, where we are, and he loves how if you lightly tap the screen, you're able to spin the Earth with your finger, to see how it's daytime on one half and night on the other, with little orange glowing spots to indicate big cities. He loves twirling the Digital Crown to go forward in time, and see the sun and the shadow swoop over North America, and the little divot in the West Coast, where we are.
He loves tapping the moon icon and seeing the moon zoom into view, the same way it looks in the sky that night. He loves looking at the whole solar system, spinning the Digital Crown some more to see the orbits, listening to me explain how a year on Mercury is really short and a year on Neptune is so long. He says that being 4 is taking a really long time, and I try to assure him that every age is exactly the same, even though I know that isn't true. He still thinks the moon is a planet, the biggest planet of all. I wonder what questions he'll ask me about the moon, the world, and the universe when he's 5, or the year after that, or even just next week. It can get a little tiring keeping my arm propped up while he fiddles with my Apple Watch and we talk about these things. But it's something I'm really glad we can do.