The second version of the 12-inch MacBook was met with many cries of disappointment, as Apple simply revved the computer's processor and a few system specs instead of thoroughly redesigning the USB-C-equipped laptop. Similarly, the iPhone SE appeared outside Apple's phone release cycle, and lacks a number in its name. And a year after its introduction, pundits bury the Apple Watch, and wonder why a new version is likely six months away—nearly two years since Apple first revealed the Watch to the world.
Apple is slowing down, and I think it's a dandy change. Despite analysts' insistence that Apple needs to come out with a revolutionary new product every year or so—and then decrying the Watch as one of them (ignoring an estimated first-year revenue of $6 billion)—the company has nearly always focused on iteration, punctuated with major moves forward, only several years apart.
Like many tech companies, Apple has been guided by a so-called "tick/tock" cycle. In the tick phase, a major change in form and nature appears, but the insides of the device may still rely on components that existed in previous hardware. In the tock phase, the hardware design is settled, but the internals bloom. Depending on the device, the tock refresh will get a newer generation of processor, and upgrades to the memory, storage, cameras, and other elements.
For the iPhone, Apple has been ticking on full-number years and tocking on the "S" years. But smartphones, tablets, and even laptops have matured. The need to tock so quickly after a tick doesn't have the urgency of years past. Apple appears to be delaying and moving away from tocks altogether, to judge by recent products and the ostensible coming release plans.
iPhone SE: 'S'lowly 'E'xecuted
The iPhone SE is the first time that Apple has extended its tick/tock cycle by years—one could argue it ticked once and tocked twice! The SE is the successor to the 5s, mimicking its appearance so precisely, one assumes it's being stamped out on the same production lines as the 5s.
The 5s was a tock, adding Touch ID, a faster processor, and a two-LED flash. The SE picked up many of the tock features introduced with the 6s and 6s Plus, such as processor type and camera, but lacks some flagship elements and is priced as a minor refresh to the 5s, at $250 less than the 6s and $350 less than the 6s Plus.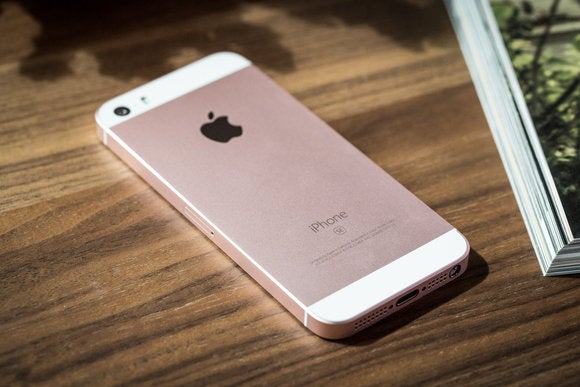 The lack of a number attached to the iPhone SE and its out-of-sync introduction with other iPhones has led many to suspect Apple will refresh the SE on a less-frequent basis, making it the good-but-not-great model that lags up to 2-and-a-half years behind features found on the flagship phones.
The SE lets Apple release an iPhone 7 and 7 Plus in September and have five models (including the 6s and 6s Plus) that all at a minimum sport high-performance processors, 4K/12 MP cameras, and Apple Pay. While processors will continue to speed up, there's only a few reasonable places left to grow, such as a multi-lens camera or optical zoom. Moving to a 20MP sensor is a reasonable direction, but it's not a generational leap.
Apple didn't disclose sales for the SE in its quarterly earnings call, but Tim Cook admitted to being surprised by demand. A smaller phone using older components that has a high appeal, and for which sales don't decline as consumers are aware that a new revision is coming? It could be a pattern for bigger phones, too.
An aid to this potential slimmer set of refresh features is the switch from contract plans to 0-percent finance plans at all the U.S. carriers, coupled with Apple's introduction of the iPhone Upgrade Plan last September (available as of Tuesday online as well as in stores).
By letting customers pay off phones and then only pay a lower service plan fee to their carrier, it also changes the motivation to get a new phone on a two-year schedule. It can accelerate it for some people, who may be able to change out in 12 months (or immediately with T-Mobile), while encouraging others to get three or more years out of their current model.
The MacBook: Same, but better
I bought a 12-inch MacBook to test it out, and loved it so much that I kept it. It's my favorite laptop probably since the Duo 210. I realize I'm in the minority for whom the compromises in getting a Retina display into such a small form factor work. Despite having a couple dozen USB-C adapters, cables, docks, and batteries left over from reviews, I rarely plug anything in except the Apple-supplied power cable.
However, for those who don't find the tradeoffs valuable to themselves or to recommend to others, the MacBook's first outing looked like a failure, even when folks were reminded of the short battery life and dearth of ports on the original MacBook Air.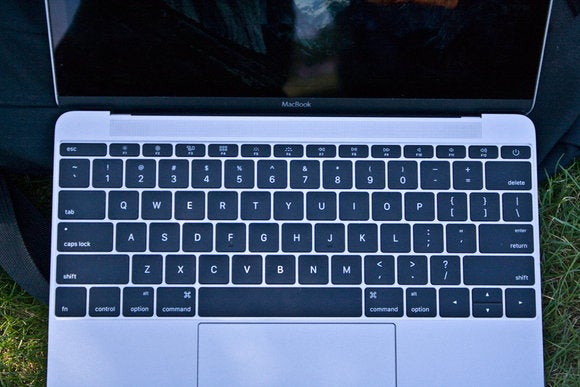 This may explain why there was such an outcry when Apple unveiled the specs for the 2016 edition of the MacBook. The processor got a nice bump across all models, making it more competitive in performance with the MacBook Air, even after that model's recent CPU bump. I'm unhappy with the decision to not upgrade the inadequate 480p FaceTime camera for video calls, and think Apple should have had a 1TB drive upgrade option. Thunderbolt 3 would have been nice, too, but apparently the heat dissipation is too much for a fan-less laptop. But the changes are not out of line with improvements in introductions of new laptop or mobile models.
Jason Snell wrote of the second model of the MacBook Air, back in late 2008: "On the outside, the new MacBook Air 1.86GHz is identical to the first generation of Apple's lightweight laptops. But inside it's quite different…"
The MacBook Air and MacBook Pro arguably date back in the current design to 2008—or maybe 2012 for the MacBook Pro, if you count the Retina upgrade. It was a strange thing to hope for the big tick of a new case for the MacBook, when Apple has such a slow cycle for its other models.
While the MacBook's specs will probably take a bigger bump in future improvements, as it has room to grow, Apple has already set the pattern here.
Apple Watch: The hands sweep slowly
Apple rarely gives an advance look at hardware, but that's what it did with the Watch in an extensive preview in September 2014. It shipped in limited quantities starting in April 2015. But that preview, coupled with the not-far-out-of-beta feel of watchOS 1 lead to speculation that Apple would hop on a yearly upgrade cycle.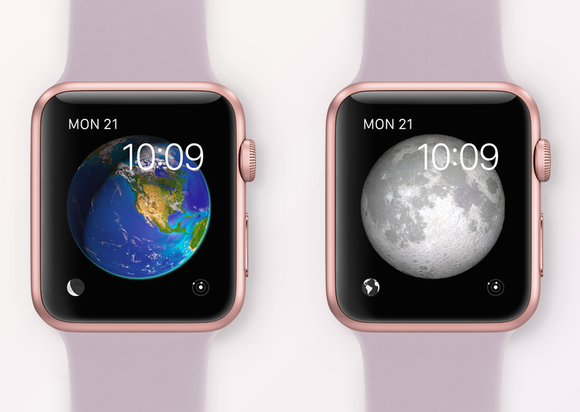 A year out, Apple's tick-tock device remains resolutely silent. The release of watchOS 2 was a form of a tock, as it came about six months into the release cycle, but about a year from Apple's unveiling. (Apple will stop allowing new non-native Watch apps, ones that rely on an iPhone and essentially push images to the Watch, to be added to the App Store on June 1.)
Plausible rumors put a hardware refresh out about six months. That new version would have the tock of a cellular radio, removing the necessity of keeping it near an iPhone for many features to work. But it sounds strongly as if there will be no tick: The form factor will remain the same.
Iteration as a revolution
Apple set an expectation several years ago for fast iteration of mobile hardware and both mobile and desktop operating systems. It stumbled in meeting its mark, and, to the relief of many of us users, slowed down the pace of change in iOS and OS X in the last cycle, firming up improvements and making minor, useful additions, instead of substantial interface, interaction, and under-the-hood modifications.
The same appears to be settling into all its product lines. That's good for consumers with mature products that incorporate the right state of the art at the right price. The Watch and desktop Macs are the only pieces in Apple's line-up that feel lagging on hardware relative to software demands; Macs will catch up soon, and the Watch will follow.
Slowing down this tick-tock cycle can be seen as a sign of weakness, especially when coupled with the latest quarter's revenue and shipments year-over-year drop. But maturity doesn't equate with weakness. It's more likely part of Apple's transition to finding ways to collect recurring service fees as it tries to keep the hands of time from spinning quite as fast.