There wasn't a whole lot of positive news from Apple last week. Despite a quarter that saw $50.6 billion in revenue on the back of 51 million iPhone, 10.2 million iPad, and 4 million Mac sales, Apple's stock and confidence sunk to levels not seen since the days of the third-generation iPod.
The problem is that those numbers, as astronomical as they are, are all less than Apple sold during the same time period last year. It was bound to happen—particularly after the iPhone 6 was such a monster hit last year—but what has everyone spooked isn't so much the drop in sales, it's the fear that it's just the beginning of a disturbing trend.
Of course, Apple still makes the lion's share of smartphone profits, but the tremendous growth it enjoyed over the past nine years was bound to level off. And the iPad, while still the best tablet around, has proven to follow a longer, Mac-like upgrade cycle, making sales likely to continue trending down until they level off.
Rather than the usual suspects, Apple's growth is more likely to come from the smallest slab of its pie chart. While the Other Products section might seem like an unimportant hodgepodge of unloved products, that's where Apple hides its Watch sales, and consequently, it's one of the two areas (along with Services) that actually saw some growth this quarter. And it could hold the key to another run of greatness.
Slow and steady
For all of the accolades they receive, Apple products rarely explode out of the gate. A relatively small and intensely loyal band of diehard fans will always be ready to line up on launch day, but the iPhone and especially the iPod took a fair amount of time to catch on. In fact, the only recent product that was an instant hit was the iPad, which seems to have negatively impacted its long-term growth prospects.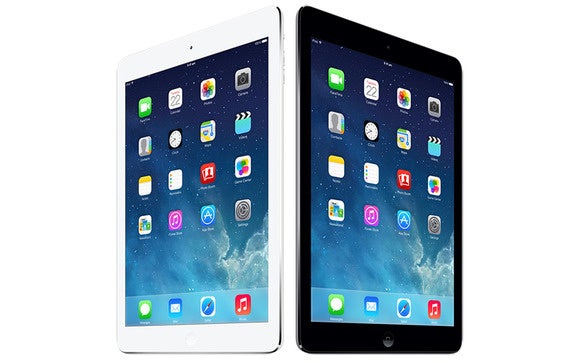 So, to expect Apple's first wearable models to prop up sales of its existing juggernauts is a crazy notion. Most estimates put Apple Watch sales at around 2.2 million in the second quarter, nowhere near enough to make much of an impact on Apple's bottom line. In fact, the entire Other Products section accounted for $2.19 billion in the second quarter, an increase of about 30 percent over the $1.69 billion pulled in last year, but still a pittance compared to the rest of the $48 billion Apple made.
However, it's worth noting that in all likelihood Apple Watch is off to a faster start than the iPhone, which sold 1.7 million in the second quarter of 2008. So not only is it far too early to count Apple Watch out, it's actually outpacing the best-selling gadget of all time. And don't think the recent price cut is a reflection of poor sales—remember, Steve Jobs also cut the price of the iPhone before its first anniversary, too.
iPod redux
Regardless of first-year sales, however, it's probably not realistic to think Apple will one day be moving 17 million Watches every month. Tim Cook said as much during the earnings call—during his rundown of how each product performed he noted that while Watch sales "met expectations," he sees "seasonality to be similar to the historical seasonality of iPod, which typically generated 40 percent or more of its annual unit sell-through in the December quarter." Even in its best holiday quarter, the iPod "only" saw about 22 million sales, and incidentally, it took more than two years before Apple moved 2 million total units.
But even with a decent start, Apple Watch is seen by critics as a high-priced niche device with limited appeal and dubious value, not unlike the minuscule music player that came before. But the iPod was never just about selling a $399 device. It was about establishing a platform, and before long, there was a whole line of iPods to fit every wallet. And I think we're going to see a similar trajectory for Apple Watch.
Wider appeal
Apple was smart to divide Apple Watch into tiers, creating luxury and value all at once, but even a recent $50 price cut, the $299 starting price is still too high for mass adoption, especially when you need a relatively new iPhone to use it.
Apple chose to distinguish the first batch of Apple Watch models by focusing on fashion rather than features or functionality, but I think growth will come from paring down what future Apple Watch models can do, much like Apple did with the Shuffle and the Nano. Shrinking and expanding the iPod didn't just make it affordable—it was about attacking all segments of the market, not just the high-end.
I'm certain there are plenty of people who opted for the stainless steel Apple Watch, and maybe even a couple plunked down a small fortune for one of the solid-gold Editions, but for the most part, it's safe to assume that the lion's share of sales came from Sport models. And like the iPod (which also saw a relatively quick price cut to $299), there's still a lot of room for low-end expansion. The iPod was essentially Apple's first foray into wearables—the second-generation Shuffle was essentially a clip-on MP3 player—so the Apple Watch platform has plenty of room to grow.
Scaling down
It wasn't just the expansion of the iPod line that boosted sales, it was also its surprising move to embrace Windows. No matter how you want to spin it, there many more users on Android than there are on iOS, and opening Apple Watch up to its biggest competitor would expand its reach exponentially. The rumors of built-in LTE would certainly help attract Samsung and LG fans, but an Android app that pushes notifications and directions is a major step toward growing Apple Watch.
An iPhone-independent Apple Watch will certainly boost both sales and attractiveness, but to conquer the market Apple needs to divide Watch's strengths into separate models. The fitness capabilities are the most obvious, shrinking down to a band- or clip-sized device to take on the Fitbits and Mios of the world. A $99 or $149 band with a small display that tracks your exercise and pulse would fly off shelves, especially one that was able to stream your Apple Music library.
While the iPhone is still Apple's most successful and profitable product, it's foolish to think it can grow forever. The iPhone has already sustained Apple's growth longer than the iPod, but it might be time to look to an Other device to take over. And with the right moves, it could be Apple Watch's time.