Apple has plans to untangle your life, at least when it comes to wearing earphones.
Last month, Apple filed a patent to develop new EarPods that will connect to your iPhone via Bluetooth, and these wireless earphones are expected to be released in conjunction with the iPhone 7. Which makes sense considering the iPhone 7 is rumored to do away with a headphone jack.
But thankfully you don't have to wait until Apple "invents" wireless earphones in the fall, because they already exist. In this week's episode of The iPhone Show, we get ready for Apple's wireless EarPods by trying on Erato Audio's Apollo 7 earphones and the Rowkin Mini earbud. They both are truly wireless earphones with a built-in microphone for answering voice calls. Turns out, the future we saw in the movie Her is already here.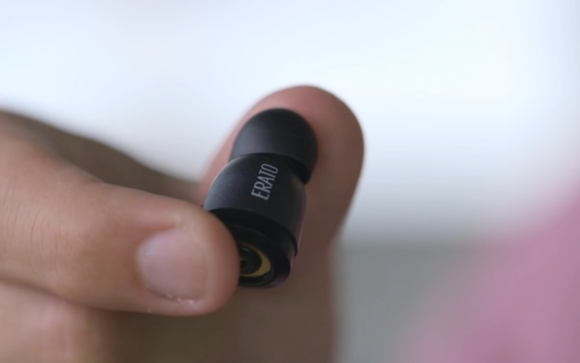 In addition, the Apollo 7 earphones have integrated Siri support. When you're not listening to music, you can double press the button on either earbud to seamlessly bring up Siri. If you are listening to music, the double-press will turn the volume up.
The Apollo 7 earphones are also waterproof and have a battery life of up to four hours. If they run out of battery all of the sudden, you can stick them back in the case which acts as a rechargeable battery. Erato Audio is pre-selling the Apollo 7 earphones now four Apple-approved colors: Gold, Silver, Grey and, of course, Rose Gold. You can order them now on Kickstarter for $249 a pair, and they are expected to ship in June.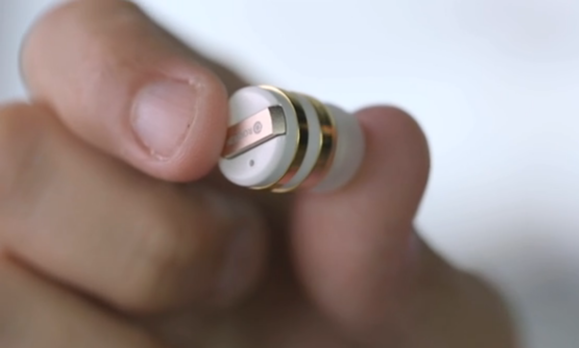 If you are unsure whether you want to fully invest in wireless earphones, you can try one on for size. A single Rowkin Mini earbud is available on Amazon, starting at $60. This stylish earphone also has a noise-cancelling mic, and it's actually smaller than the Apollo 7's. It comes in Space Grey and Silver, and for $10 more you can get a model that's plated with 24-karat gold.
The Rowkin Mini, however, only has about an hour of battery life, which you can extend to upwards of six hours if you count the sleek portable charging case as an external battery. Another issue is that even though the Rowkin Mini is more comfortable to wear, you only get one of them. So stereo sound is not even an option at this point. The silver lining is that Rowkin will start selling them in synced pairs in June for somewhere between $99 and $119.
Like the Apollo 7 and the Rowkin Mini, Apple's own wireless EarPods are rumored to be equipped with a mic and come with a carrying case that will act as a rechargeable battery. Apple is expected to take the Siri integration one step further by integrating "Hey Siri" voice controls. And hopefully, Apple's EarPods will have an internal battery that lasts longer than an hour.