Crowdfunding has always been risky, but several recent high-profile failures, delays, and significant shifts—including the CST-01 smartwatch, the Zano palm-sized drone, the Coolest Cooler, and the Glowforge laser cutter—reveal how fragile manufacturing-backed campaigns really are.
If your interest in a project isn't so much "I want this thing to exist in the world" as it is "I want to place an early order," it's certainly wiser to wait until hardware products launch on the open market. But that seems especially so for projects that raise hundreds of thousands to millions of dollars.
As a percentage of all projects launched, the vast majority of crowdfunding projects achieve their promised goals, according to a substantial research project conducted last year. But hardware projects raise disproportionate sums, and so when a small percentage of them fail, they fail big, losing more money and disappointing more backers than sheer numbers of campaigns would indicate.
Other crowdfunding categories, like fashion or food, have their share of incomplete ignition or complete self-destruction, too. But those projects typically involve a lot less money and feature rewards that are often squishier, sometimes allowing a significant portion of rewards to be sent out, even if the main project doesn't happen. Or, they were designed more like patronage, to let the creator advance his or her career, and a failure to deliver doesn't necessarily make backers feel like their contributions went to waste.
There's a gap been love and desire. If you don't love the project, or at least like the creator, and you simply want the thing, you might become a backer for one of more of three reasons: to get an early crack at something other people will have to wait for; to get a discount off the ultimate list price; or to get a special edition or exclusive extras that won't be available after the campaign.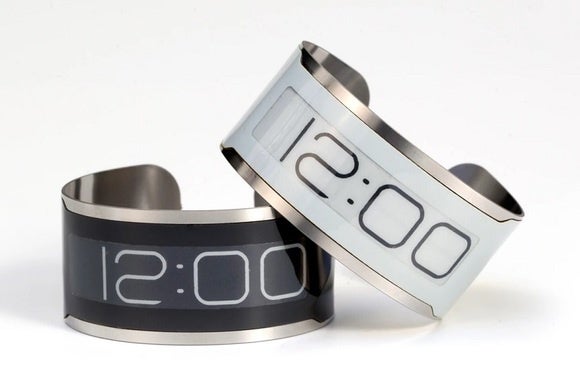 With a number of prominent projects, even when they ship, only the "exclusive edition" factor gets met. Ultimate retail pricing may be discounted through sales channels and wind up not far off the "early bird" discount, and some prominent projects have put products for sale through retailers before all (sometimes any) backers received their goods.
Bigger projects also probably don't need your support. After they pass a goal stage and start running a total that's 1,000 percent or even 10,000 percent of the target, your pledge doesn't make a difference. For smaller projects, that's more of a concern—but then, your motivation is more likely closer to patronage, too.
Before I get into the issues around backing, let's start with some nitty-gritty about the state of a number of big crowdfunding projects.
The latest entrants in the tattered parade
Just last August, our sister site TechHive wrote " The FitNatic Nourish, and other cautionary crowdfunding tales," in part to explain why TechHive had backed off further from covering crowdfunding campaigns. The article lists several major electronics projects that had failed to deliver, most in the $100,000s, and one in the neighborhood of $1.5 million.
Since then—less than a year—projects totalling nearly $50 million, about half raised at Kickstarter, have had creating firms go bankrupt, teeter on the edge of partial failure, or have seen a significant delay. And that's just a tally of some of the highest-profile ones, not a comprehensive look at the entire field.
The two biggest collapses are the CST-01, a watch with an e-ink display, and a tiny drone called Zano. The company behind the CST-01 raised over a million dollars in early 2013 from 7600 backers, said it couldn't fulfill the product in mid-2015, and recently filed for bankruptcy, noting it had $30,000 in assets.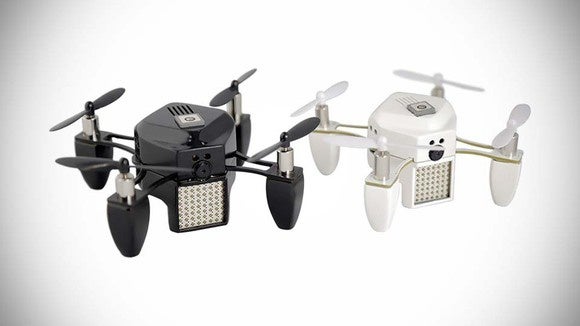 The Zano drone crashed and burned faster. Its maker crowdfunded £2.3 million (about $3.5 million) in early 2015 and accepted another £600,000 ($900,000) in pre-orders. By November, the Welsh company was put into a form of bankruptcy, with £1 million ($1.5 million) in debt. It did ship some units that worked poorly and stopped functioning after required cloud services shut down. Kickstarter paid for an independent investigative report of Zano's implosion, which appeared in January 2016. (I was paid directly by its writer for editing services.)
The Coolest Cooler raised over $13 million in mid-2014, with a delivery date of February 2015 for most of the units. Coolest is a wheeled cooler with a built-in Bluetooth speaker, USB charger, and ice-crushing blender. Most backers—about 50,000 out 62,000—paid about $200 for the cooler and U.S. shipping.
After Coolest pushed back the delivery date by months between its choice to upgrade some features and typical production delays, the company began shipping some units in July, even as workers went on strike at the factory originally contracted to make the blender's motor. This led to months of work to find and test a replacement motor. In November, the company put the cooler up for sale at Amazon for $500 ( now $400) when fewer than half the backers' units had shipped. The company's founder said it needed the infusion of cash from Amazon sales, and it would need $15 million to complete production for units owed. (Reviews are mixed: At press time, 50 percent were five stars, while 30 percent were one star.)
In April, Coolest asked backers representing the 36,000 coolers remaining to ship for another $97 for each unit to push them earlier in the shipping queue. The company says about 10,000 backers ponied up. It's extremely unclear what the future for Coolest is, although it's apparently restarted shipments with that infusion.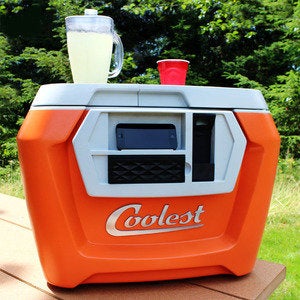 The Pirate3D printer took in almost $1.5 million in 2013, shipped out 40 percent of its orders, and then stalled. It's still in operation and trying to raise additional funds, but the likelihood is low that most backers will receive a product.
While Zano included a project video that doesn't seem to match the capabilities it had at the time it launched the campaign, it doesn't appear to have engaged in actual fraud: the company had a staff, was developed software and hardware, and there's a warehouse with hundreds of thousands of unassembled parts. Fraud does happen: one of the creators of the Peachy Printer campaign, which raised over Cdn$650,000, alleges the other stole a hunk of the funds and built a house for himself.
And Kickstarter and Indiegogo have removed campaigns that don't pass the smell test, reported by site visitors or popping up in the radar of internal teams devoted to making sure projects don't violate guidelines.
Zano and the others mentioned above, however, seem to be examples of overreach, bad budgeting, and unanticipated manufacturing holdups. Several project creators have told me in the past (some have documented this online) how after a project becomes huge, suppliers suddenly renegotiate contracts or are unable to handle the new quantity. The bigger the project and the more it passes its goal, the more likely this is to happen.
Carving out time for retooling
What's more typical, however, isn't utter failure or a murky path forward. Rather, it's the typical delays that affect any kind of manufacture. Because of how common this is, the question is whether it makes sense to order early, tie up your money, and wait for a successful delivery, instead of just waiting for production versions to ship to retailers.
Both Kickstarter and Indiegogo expressed in interviews that while delays are unfortunate, communication and transparency is key. Indiegogo, in a statement from a spokesperson, notes, "Constant communication to backers on the status of the project is invaluable, especially if there might be delay in shipping for whatever reason."
John Dimatos, the director of outreach for the site's two biggest manufactured product categories, design and tech, says the company finds that when a project's organizers can find a receptive audience among backers so long as they're upfront. "Even when they're delayed, there's something incredibly empathic about the way they come forth," he says.
Glowforge, a small-scale two-laser cutter targeted at serious hobbyists and small businesses, raised almost $28 million in October for its device, which cost about $2,000 to $5,000 in that early stage. The company built its own crowdfunding software, which it hosted on its site. Its appeal to early adopters was a substantially lower cost than comparable gear shipping from more industrially oriented makers, coupled with cloud-hosted software for design and rendering that's not available for highly variable quality, similarly priced Chinese imports.
Glowforge originally promised to start shipping units to backers in late December, and built a community around referrals, offering $100 rebates for every sale sent by someone who had already paid for a pre-order. A few months ago, the target was reset to June, and last month it was pushed back again to December 2016. The trouble? Issues with getting a final, acceptable production version of the power supply, a critical component in a device based around a laser. (Disclosure: I know one of the company's founders and some of the employees. I was a campaign backer, and I've had on-site demos of the prototype hardware and software. More details at the end of this article.)
But unique to my experience of crowdfunding campaigns, Glowforge offers a full refund up until the point of fulfillment. Even partial refunds are rare. Zano was unable to collect some of its post-campaign preorder funds from PayPal, which froze them until it could deliver. Coolest reportedly refunded some backers on request in late 2015, but halted those in 2016, based on forum reports. Even with the threat of legal action on indefinitely delayed or defunct projects, there's usually little or no money left to claim in any case.
Glowforge will lose some backers because of the long shift in time, though many—like me—assumed the original date was aggressive and most units would ship later. However, it raised $9 million in advance of crowdfunding, also unusual. It also continues to accept pre-orders, and as early pledges cancel, later buyers will move up in the queue for delivery.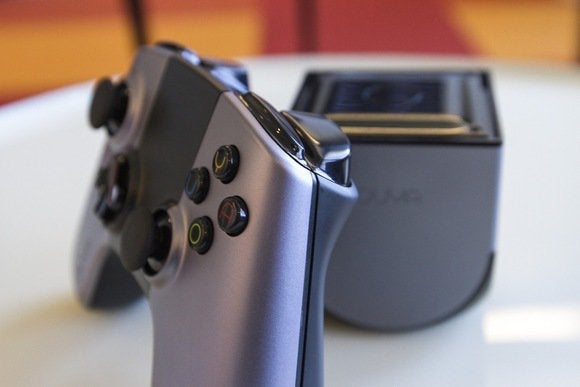 Even some high-flying projects that shipped all rewards have had less than ideal outcomes for those who bought in early. An independent game console, the Ouya, raised nearly $9 million in mid-2013 and delivered essentially what was expected. However, early reviews were lackluster and it never caught fire. The company effectively disappeared from view as part of an acquisition in early 2015.
Starting in September 2015, the Baubax jacket raised over $20 million between a its first campaign on Kickstarter and then a follow-up on Indiegogo. Jackets shipped months late, and ostensibly all have been delivered, but the firm began selling jackets on retailers' sites months before it completed delivery to backers. This was due to similar reasons as Coolest; Baubax's founder said the firm was low on cash and had no additional funding. Reviews are not kind about accurate sizing and quality, something that could be avoided when trying on in a store or purchasing through a retailer that has a returns policy. Some buyers have been able to arrange exchanges and refunds.
These may all seem like cherrypicked examples, but they're among the top-funded electronics and consumer products. The Coolest, Baubax, Ouya, and Zano places at numbers 2, 4, 6, and 18 for most-funded Kickstarter projects, respectively. Glowforge is the largest 30-day crowdfunding project ever. (Some digital currency and videogame projects with longer timelines or campaigns that never close have raised more.)
In the midst of what seems like a relentless kazoo of failure, there are notable success stories too. Smartwatch pioneer Pebble occupies the first and third positions in Kickstarter's all-time funding chart. It delivered its products somewhat late, but to spec. (Pebble laid off 25 percent of its workforce in March, but had also secured $26 million in additional funding.) Pebble just launched a third Kickstarter campaign for the Pebble 2, Pebble Time 2, and Pebble Core, and blew past its $1 million goal easily.
The Micro Drone 3.0 from Extreme Fliers raised $3.4 million on Indiegogo for a tiny drone with some of the same features as Zano, and started delivering months ago. It's a few months behind in delivery, but is posting weekly updates about the order in which shipments are being made, and has received generally quite positive reviews.
A kickoff, not a touchdown
Crowdfunding gets promoted as a way for innovative ideas to become reality without tapping conventional sources of funds for creative projects, whether grants, bank loans, or credit-card advances. Kickstarter alone has over 100,000 funded projects that raised more than $2 billion total since the site first launched in 2009. Hundreds of millions have been raised through other sites.
But there's a distinct difference between dance, publishing, theater, comics—to name a few crowdfunding categories—and electronics and consumer products that require building a manufacturing operation to make real. J.K. Rowling famously wrote most of the first Harry Potter book at a café, before selling it and bringing the enormous mechanism of publishing into play.
Editing, printing, and distributing her book involved tens of thousands of people, but a book is essentially fungible: each book is printed and comes off a press and is then bound into a volume in almost the same way as every other book, whether it's a volume of Harry Potter or a new political memoir.
For those making products that don't use an existing, complete end-to-end process, like book printing, and that aren't one of a kind—especially those that integrate electronics or electrical parts—the steps are long and arduous. They have to create a prototype and obtain bids to mass-produce it before it's time to ask others for money for the prospect of receiving a finished good. Every step between the working model and the finished good has elements that can't be anticipated; every separate part that's not a commodity item, sold at large scale, is a potential point of failure or delay. Like birth and life, it's more of a miracle that anything ever gets made, than a shock that some projects fail.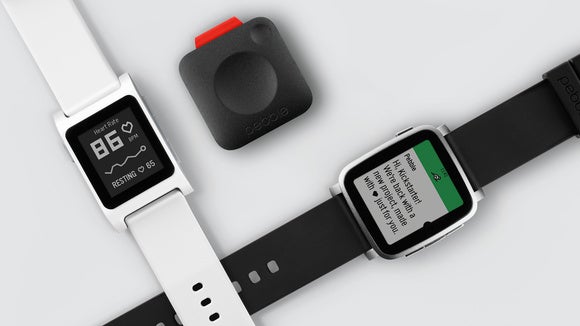 Despite having backed hardware and consumer products many times myself, I'm increasingly of the mind that crowdfunding isn't an ideal way for backers to get a thing they want, only to help foster a thing into creation. Kickstarter famously wrote a blog post in 2012 titled, " Kickstarter Is Not a Store." Not long after, the company added new rules designed to make product-based projects show the current state of design more accurately.
Kickstarter's Dimatos agrees that there's a core tension in crowdfunding campaigns: "This thing does not exist unless a core number of people say they want it and support it financially. There's a bit of chicken and egg there." Without people willing to take a risk and put money up ahead of reality, that reality remains only potential.
This tension plays out in its terms of service, "When a project is successfully funded, the creator must complete the project and fulfill each reward. Once a creator has done so, they've satisfied their obligation to their backers." But in the same section, it explains how to wind down a failed project if rewards can't all be delivered. (It also notes that, "If they're unable to satisfy the terms of this agreement, they may be subject to legal action by backers.")
Some crowdfunding sites, like Crowd Supply, exercise more oversight for projects and call the outcome preorders, but Kickstarter, Indiegogo, and others rely almost entirely on the project managers to know what they're getting into and be able to fulfill promises. Only a handful of niche sites review budgets and plans. The rest rely on those launching a campaign to have budgeted correctly, whether that includes funds raised outside the project or not. Independently run crowdfunding by Glowforge and others provides a more direct commitment without a third party involved, but also means there's no authority to appeal to nudge a project into meeting its promises besides an attorney general's office or a lawyer.
Despite all that, the reality is that only a small portion of projects across all categories fail in a way that backers would label as failure. Researcher Ethan Mollick at the Wharton School at the University of Pennsylvania was given unprecedented access to Kickstarter's backers last year. (Kickstarter neither funded the project nor had oversight in the paper's production or release, but it did collaborate on gathering data.) He sent surveys to nearly half a million people who had backed campaigns on the site, and nearly 50,000 responded representing over 30,000 projects, or nearly a third of projects funded.
By his analysis, about 9 percent of projects have outright failed to deliver rewards as promised. The failure rate varies a little among categories, but not by much. About 19 percent of projects represented in the survey are in limbo: backers say the project hasn't failed, but they haven't received rewards. However, Mollick didn't identify lateness of rewards, and the survey includes campaigns across Kickstarter's entire history, so some percentage remain on time or delayed within typical ranges.
Mollick tells me via email he hasn't yet drilled down into failures by dollars pledged. Games, technology, and design have both the highest level of funding ($1.2 billion of Kickstarter's total for funded projects) and the highest average per-project take (over $20,000 versus under $6,000 for other categories, sometimes far under).
This makes these failures have more impact. And that 19 percent of projects not yet fulfilled, which could span years, makes me nervous in light of more recent troubles. This is relevant especially for campaigns like Pirate3D and Coolest, where some backers are still waiting and others have received products. One backer might called it failed; another, successful. (The research accounts for that when Mollick received more than one response from a backer of a given project.)
Patience versus patronage
Every few days, I'm contacted by an inventor or tech company that wants to tell me about an exciting new thing they plan to ship—right after their crowdfunding campaign. I tell them, uniformly, I look forward to hearing back after they have moved into full production.
This may seem harsh. But I've hit a point as a technology reporter and reviewer where it's impossible for me to judge whether a given crowdfunded product will ever move from even the most well-considered plan and an ostensible prototype to something that can be produced on a manufacturing line and delivered at a price that makes in the market they're targeting.
That's coming from me, an admitted crowdfunding addict. I've launched four book projects and funded two (one print and one ebook), and my profile at Kickstarter says I've backed 76 campaigns there. I have a very high rate of success for projects I back delivering promised rewards. (In a bit of irony, the first I backed seven years ago hasn't yet fulfilled, but that was pure patronage.)
Kickstarter's Dimatos says he and his team advise campaign creators to think about the life cycle of the company, in which this funding stage is jut a part. "It's your project. You need to find a way of seeing where Kickstarter fits into your bigger plans," he says. "What are you doing 6 months, 1 year, 2 years after the campaign ends." In my estimation, not enough creators do so.
I don't want to be a killjoy, and I'm not advocating that readers stop funding all manufacturing-based crowdfunding campaigns. I'd be a hypocrite and it would shrink the amount of creativity and envelope-pushing in the world. A lot of fun, feasible projects would disappear alongside more commercial ones.
Rather, I urge those planning to commit their cash to remember that while there are safeguards, even the most well-meaning and best-planned project can go astray. The bigger the project, the more chance for failure, because so much more is at stake. Projects that balloon out of scale face greater challenges than those that are relatively close to the campaign's original plans.
Crowdfunding sites should be stepping up scrutiny as well. While they've become far better year after year in spotting and eliminating both fraud and even slightly delusional campaigns, in which creators believe they stretch beyond the reasonable limits of physics, more circuit breakers should be in place. Kickstarter and Indiegogo allow creators to put limits, such as the total number of rewards in each category, and can even end a campaign early if sufficient money is raised.
They should cast, just as you should, a gimlet eye on overfunded projects, as Mollick's research shows that the biggest projects across all categories, at $500,000 and more, fail more frequently than projects in the $10,000 to $500,000 range.
Kickstarter says in its response to Mollick's report, "We want everyone to understand exactly how Kickstarter works—that it's not a store, and that amid creativity and innovation there is risk and failure." This is certainly true, and buying something from a store or directly from a manufacturer doesn't assure that it will work as advertised. But those kinds of sales offer more of a promise of a way out, through refunds or replacement, than most crowdfunding currently encompasses.
Disclosure: I have no financial interest in Glowforge, but I do know one investor, a founder, and some employees. As an original backer, I referred a number of colleagues and friends, who backed the campaign as well, and received a significant discount against my purchase price when those referred units shipped. However, I asked for and received a refund, as I'm not a serious enough hobbyist or professional to tie up my funds until December or later for a unit, depending on my position in the delivery queue.