The demise of Apple's Aperture was accompanied by the rise of its original rival: Adobe Lightroom. Yet, another competitor, Corel AfterShot Pro, emerged later as yet another alternative to Adobe, and on Wednesday the company released a major upgrade that is bound to make it even more competitive.
AfterShot Pro, a 64-bit app now at version 3, is a photo editing and management package that lets you sort and edit a range of photo file formats. New features include watermarking, a blemish remover, a new image preset library, lens corrections, new camera profiles, enhanced highlight recovery, and more.
With so many online photo-sharing sites—not to mention social networks like Facebook and Twitter—it's easy to lose track of all the eyeballs spying your photos or prevent folks from snagging something that doesn't belong to them. AfterShot Pro's new watermarking tools let you use text or images to identify your pictures and discourage such easy theft. You can add symbols, your name and contact information, logo, or any kind of text and graphics.
You can apply watermarks to individual photos or batches and adjust size, rotation, position, or transparency. You can also use the watermarking tool to add borders or frames. You can even create a preset watermark for use on all your posted images.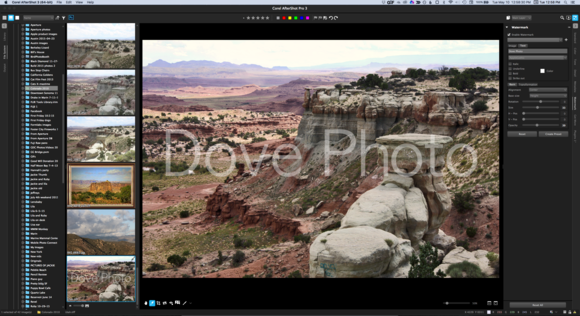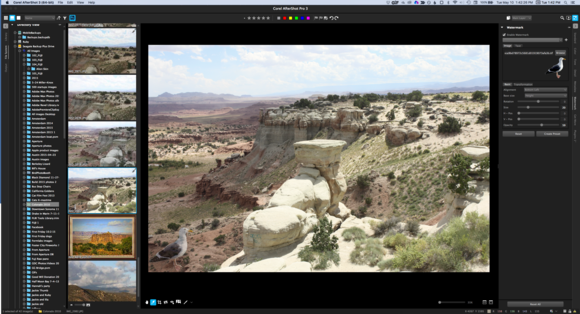 AfterShot Pro 3 also offers enhanced highlight recovery that helps you get more of the detail and tone from overexposed parts of your photos. A new algorithm that powers the update helps the app expose increased raw file data. The Highlight Recovery Range slider offers more refined control.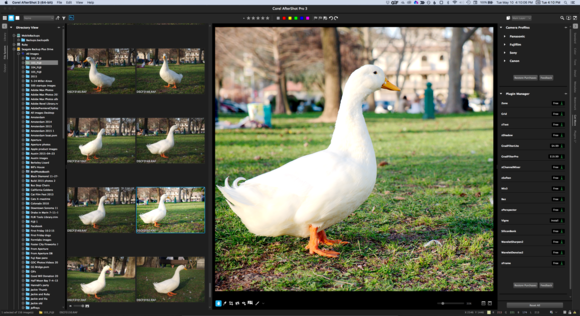 The new Blemish Remover tool is specifically designed for facial touchups, but it can also work on a range of images to blot out all kinds of imperfections. The new tool's circle, brush, polygon, and freehand tools ease portrait improvements and clean up dust, spots, smudges, and extraneous objects. After selecting the tool, a black circle indicates the area and a red circle points to the sampled fix.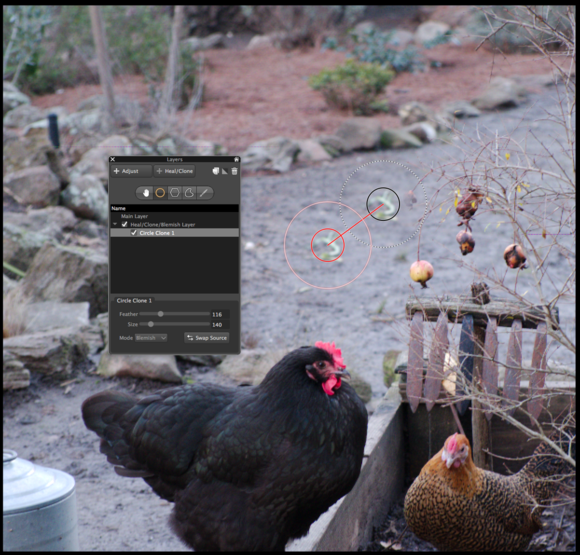 When you need a new filter, you can consult the in-app Image Preset Library. The app lets you browse, preview, and download both free and paid presets without leaving the program.
Similarly, a new plugin manager (offering both free and for-purchase plugins) lets you seek and load plugins and updates within the app. A new camera profile updater keeps you informed of when new cameras are added.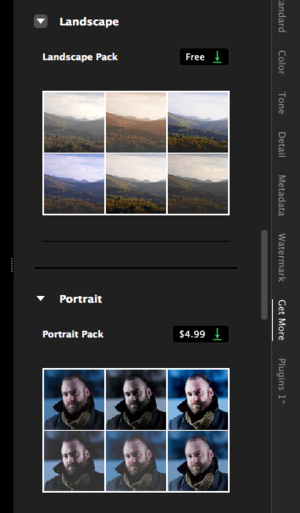 Lens corrections for those currently supported by AfterShot let you correct a variety of lens distortions. You can both access and edit existing lens profiles or create and load your own to use and share with other photographers.
Why this matters: Competition is always a good thing, and Corel's AfterShot Pro is a viable alternative to an increasingly dominant Adobe Lightroom. It's not only that the Corel package is not a subscription—Lightroom, as one of the very few Adobe photo packages that can still be purchased as a perpetual license, doesn't require a subscription either. However, Corel, which is not as prevalent in the creative Mac marketplace as it is on Windows, still has a nice competitive formula in AfterShot Pro that's impressive and complete. But you don't have to abandon Adobe to use AfterShot Pro: Not only can it integrate directly with Photoshop, if you choose, but its file-based system lets you avoid importing images into a catalog—a quick, lightweight advantage for some users.
AfterShot Pro 3 is available for Mac, Windows, and Linux for $80 and runs on Mac OS X 10.9 or later.