With digital photography now nearly an obsession, it's surprising the extent to which so many shooters—including those who came of age in the digital era—miss the look of film. No, not the suspense of anticipating the quality of a 36-picture roll, or the risk of blowing an entire shoot with a tiny mistake, or the time and chemistry required for developing and printing. What's missing to contemporary shutterbugs is film's atmospheric aura.
To fulfill the artistic impulse to connect with and replicate that old-time flair, Alien Skin's Exposure X ($149) is available as a standalone photo filter or plug-in to Adobe Photoshop or Lightroom, offering myriad presets and variations. Exposure X stylizes a scene for a distinctive look by simulating both old and modern films with 15 categories of color and 12 categories of black and white in familiar brands like Agfa, Kodak, Fuji, and others.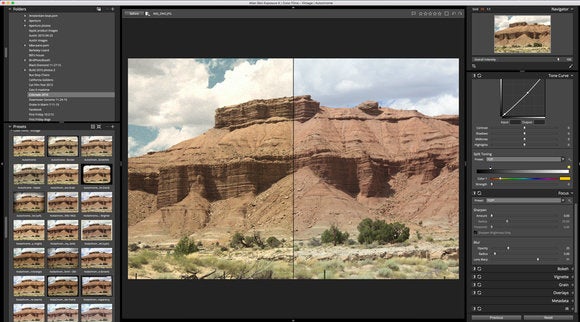 It also includes numerous film and slide types, styles, and special effects like daguerreotype, autochrome, lo-fi, bokeh, infrared, cross processing, split toning, color fading, and more. With your image in the main window, quickly mouse and hover through the categories to instantly preview changes to both images and settings. After choosing a preset, you can then experiment further with film grain, vignettes, borders, textures, and light leaks.
Presets and styles augment the app's familiar photo editing tools such as exposure, vibrance, noise reduction, and sharpening. Exposure's Overlay panel includes sun flare, vintage borders, and textures that you can use to customize and save new presets.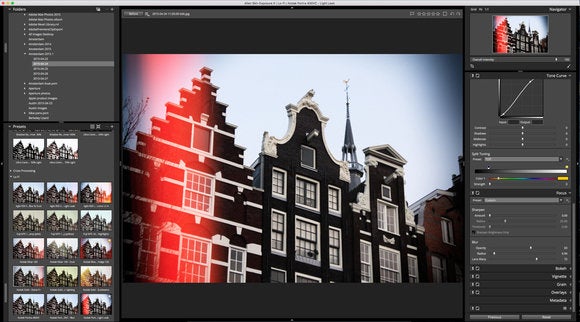 Exposure, as a mature app, is a known quantity, and it is hardly a glorified Instagram. Alien Skin applies scientific analysis to older and discontinued films, microscopically analyzing film grain to deliver characteristic looks. New effects in this version include a pinhole camera, Petzval lenses, and freelensing presets.
As of this version, Exposure X doubles as an organizer, letting you import images directly from your camera card and view images in their existing folders and locations without importing them into the app. That's convenient because no matter when your photos are—directly on your hard drive, stashed on cloud storage, or parked on an external drive—you can access and apply edits non-destructively. You can also use the software to sort and filter images via flags, star ratings, and labels. A batch feature lets you rename multiple files simultaneously.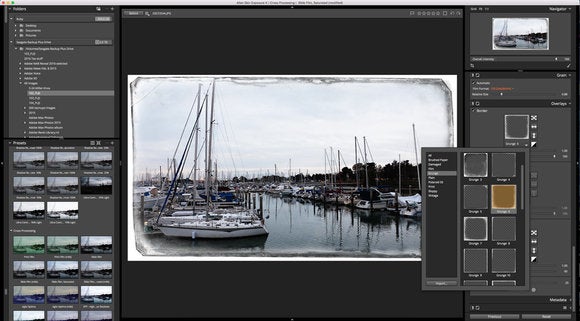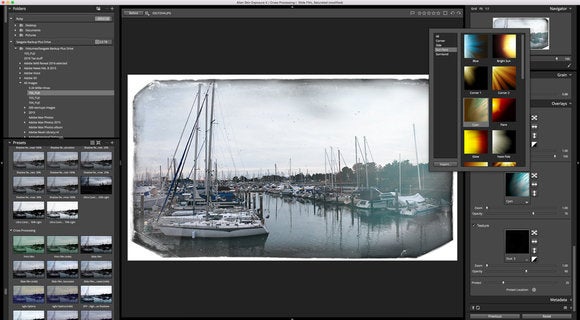 The app interface is configurable, so you can change the position of controls to concentrate on your most-used tools. You can display the app over two screens and show as much information as you want to see about each shot.
No matter how many edits you apply to an image nothing will permanently change unless you export and save it as a new file. Edits are stored as sidecar metadata in the same folder as the original, so you can tweak at any time. Cloud storage, recommended for Dropbox and OneDrive, lets you work with your photos on-the-go.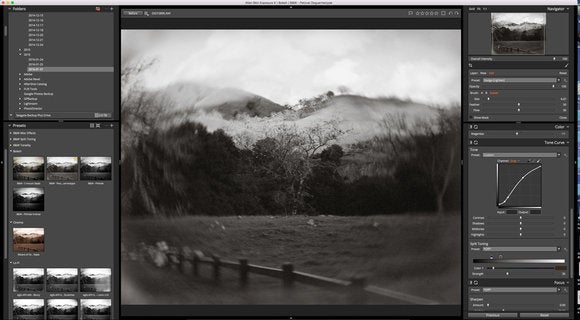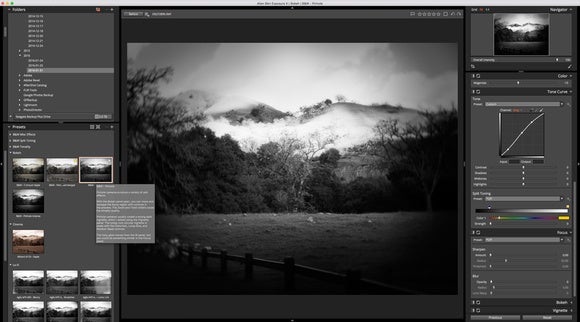 The new version also lets you pick and choose how to selectively apply adjustments with new brush and layer tools. Combined brush and erase tools let you pinpoint and fine tune your effects. You can also touch up portraits with skin smoothing, teeth whitening, and eye enhancements alongside traditional dodge and burn tools.
The tools themselves worked as advertised, however the app may not read certain cameras' raw files. Alien Skin had to add my camera, for example, and it took awhile for its database to register the update. In addition, I found it somewhat of a challenge to install the app as a plug-in to Lightroom, though the Photoshop integration went smoothly.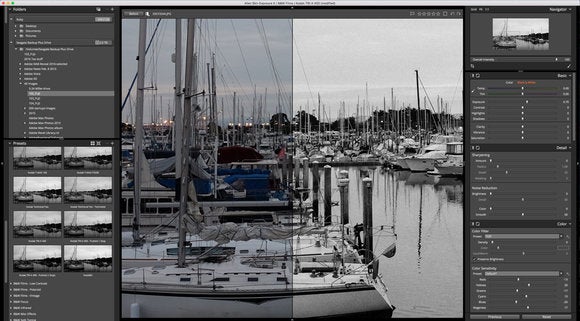 Exposure X—both standalone and plug-in is available from the Alien Skin website for $149; upgrades are $99. It works with Photoshop CS6 or CC 2015 or newer and Lightroom 6 or CC 2015 or newer. Users of Exposure 7, the previous version, get the X upgrade free.
Bottom line
Exposure X delivers a vast variety of old-time film looks and keeps the interface simple in the process and using the app as a plug in to Photoshop or Lightroom simply allows you to launch it independently from—rather than integrating it into—the host app. Performance was generally excellent, though at times there was a short wait for rendering: A fraction of a second, for the most part, but just enough to be noticeable. It was also somewhat of a challenge to properly install the app in Lightroom. While Exposure X does read many Raw camera formats, if you have an older camera, it's a good idea to check the list to see if your camera is on it and to to test the free tryout version first to make sure.