Soon, business owners will be able to tap into new tools on Instagram, as long as their business has a Facebook Page.
On Tuesday, Instagram introduced a set of new features to allow business owners to better engage with customers using Instagram. These new business tools include official business profiles, analytics, and the ability for business owners to create sponsored posts directly in the Instagram app.
"With so many companies using Instagram, and many people on the platform interacting with them, there was a desire from our business community to do more. So we listened. And, after hundreds of interviews with businesses, three key needs became clear—stand out, get insights and find new customers," reads the Instagram for Business blog post announcing the new features.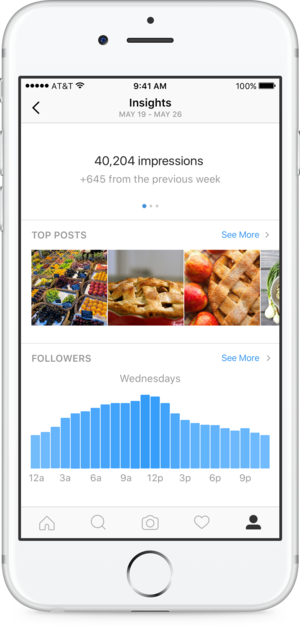 According to TechCrunch, however, in order to qualify as a business on Instagram and be able to use these new features, your business will have to have an official Facebook Page.
"In doing that, it gives us the payment credentials, as well as if they want to pre-populate some of the information like their street address, the phone number, and the website," Instagram's Global Head of Business and Development James Quarles told TechCrunch.
Once an Instagram account gets recognized as a business profile, they can include a Contact button so followers can reach out via calling, texting, or emailing. Instagram says that this new feature will make it easier for business owners to reply to their customers' concerns because right now a lot of valid feedback gets lots in the comments section. With an Instagram business profile, you can also include directions to your retail location, as well as access insights (analytics) and create promoted posts.
As with Facebook posts, business owners will be able to promote a photo after it has been posted and turn it into an ad. They will be able to include a call-to-action button, select a target audience (or get Instagram's analytics to suggest an audience) and pick how long the photo should be promoted.
According to Instagram, these new business tools will begin rolling out in the next few months in the U.S., Australia, and New Zealand, and they will be available worldwide by the end of the year.